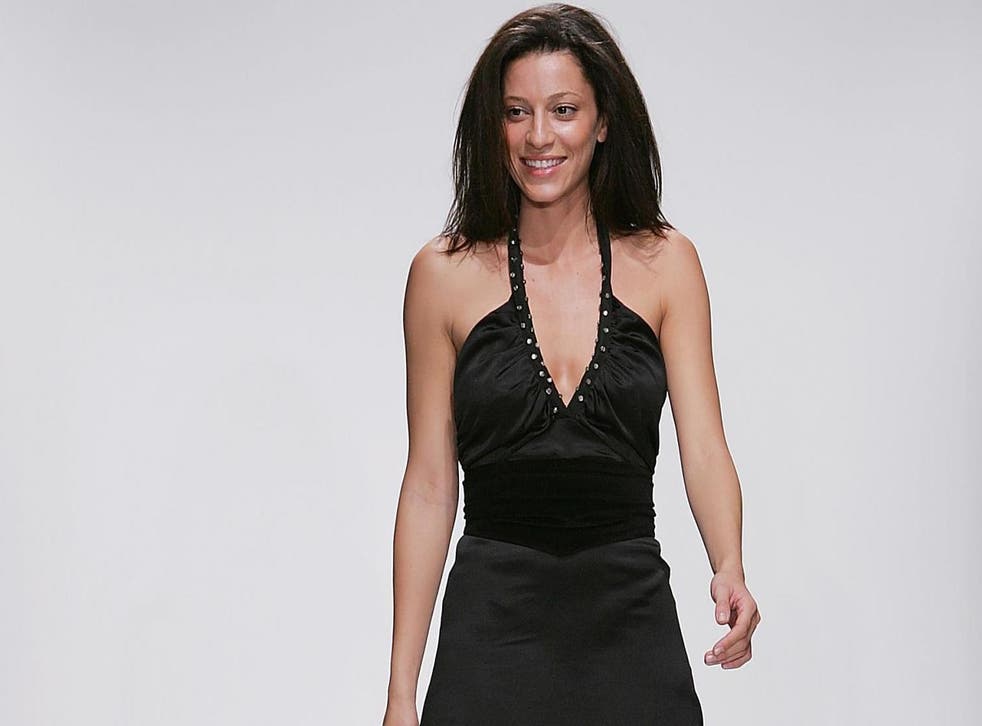 Reformation founder responds to accusations of racism at company: 'I've failed'
'Unfortunately, the way we have practised diversity in the past has been through a 'white gaze' that falls too close to ignorance'
Reformation founder Yael Aflalo has publicly said she's "failed" after former employees accused her and her clothing company of racism and workplace discrimination.
The accusations and criticism of the company first began in late May, when Reformation shared an Instagram post listing civil rights organisations dedicated to fighting for justice following the death of George Floyd.
"If you want to help fight for justice right now, here are a few organisations we recommend supporting," the sustainable fashion brand wrote alongside the names of Black Lives Matter, the ACLU and the NAACP. "We will be donating to the organisations above."
The post prompted Leslieann Elle Santiago, a former assistant manager of the Reformation flagship in Soho, New York, to share her experience working for the brand, which she said "deeply traumatised" her.
"Working for Reformation deeply traumatised me," Santiago wrote in the comments. "Being overlooked and undervalued as a woman of colour who worked & managed their flagship store for three years was the hardest.
"I cried many times knowing the colour of my skin would get me nowhere in this company. Yael never looked at me. She would walk past me and never spoke to me. But would tell white associates that they were pretty.
"I once went to visit the shop after a couple years gone and a new black associate asked me if I honestly thought there was a chance for black people to move up in the company," Santiago continued. "And I said if you're asking this two years after I left, then the answer was and will always be no. This story goes deeper and I've always been afraid to tell it. But no more fear from me."
In response to Santiago's comment, numerous other former employees detailed their own experiences working at the company, which included further allegations of workplace discrimination, pay disparity and racism.
On Sunday, Aflalo responded to the criticism on Instagram, where she apologised and acknowledged Reformation has practised diversity through a "white gaze".
"I've failed," Aflalo wrote. "Our mission is to bring sustainability to everyone, and part of that sustainability is treating people equally. I realise that I have failed all of you in that regard - especially the black community.
"I'm sorry. Unfortunately, the way we have practised diversity in the past has been through a 'white gaze' that falls too close to ignorance."
In the post, Aflalo said she learned of the company's ignorance after "asking and listening to our team members, especially those who identify as BIPOC".
"I am so angry at myself for not seeing it sooner," she continued. "As a company, we have not leveraged our platform, our voice, and our content to combat the racism and injustice that pervades our country, and that will change, starting now."
Aflalo, who started Reformation in 2009, also acknowledged that she was "not a very good leader" and that she "ignored" accusations made by former team members in the past.
According to Aflalo, going forward the company will be launching an independent investigation to look into the "workplace concerns" and will be creating a Diversity and Inclusion board.
"We will put more emphasis on working with black creators throughout the creative process and we will strive for authentic diversity in our imagery, partnerships and voice," the statement continues.
Aflalo also said she will personally be making a donation of $500,000 to the NAACP Legal Defense and Educational Fund, the Thurgood Marshall College Fund and the National Black Child Development Institute.
"We know this isn't everything and it won't all happen overnight, but we are committed to using our brand to promote anti-racism, using our voice to stand for equality and justice, and using our platform to end systemic racism," Aflalo concluded.
Despite the apology, many people said they would no longer be shopping at Reformation.
"Unfollow. So incredibly disappointing. I absolutely love this brand but will not stand for any discrimination. I can't wait to sell my clothes from y'all and donate the money to anti-racist charities," one person wrote.
The Independent has contacted Reformation for comment.
Register for free to continue reading
Registration is a free and easy way to support our truly independent journalism
By registering, you will also enjoy limited access to Premium articles, exclusive newsletters, commenting, and virtual events with our leading journalists
Already have an account? sign in
Register for free to continue reading
Registration is a free and easy way to support our truly independent journalism
By registering, you will also enjoy limited access to Premium articles, exclusive newsletters, commenting, and virtual events with our leading journalists
Already have an account? sign in
Join our new commenting forum
Join thought-provoking conversations, follow other Independent readers and see their replies