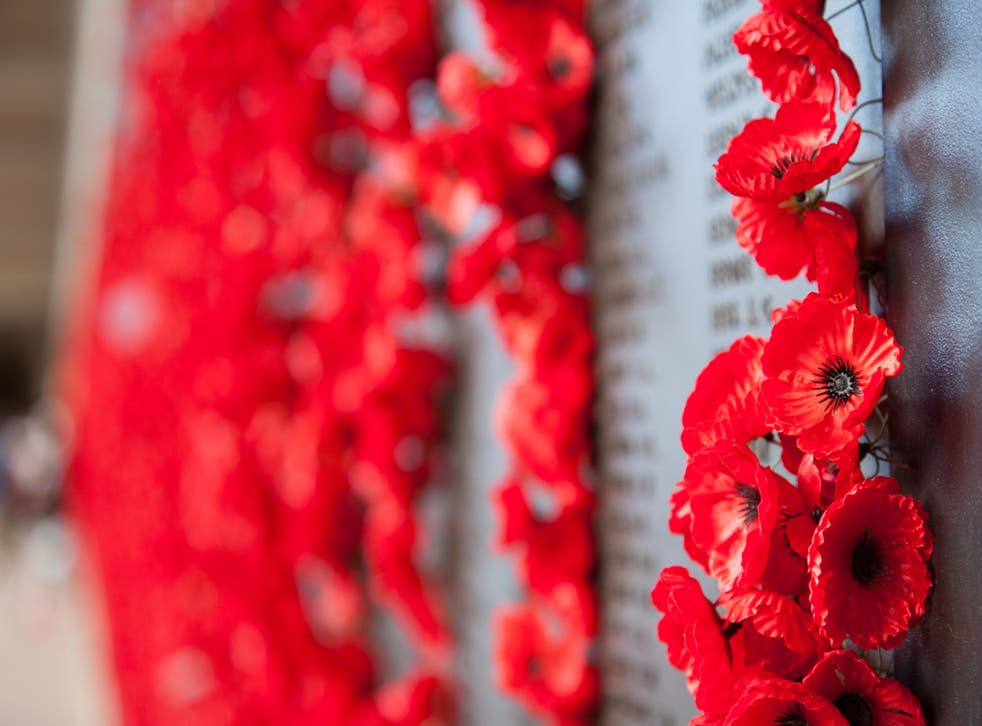 Remembrance Sunday: People urged to stand on doorstep for two-minute silence
The silence is reminiscent of the Clap for Carers during the March lockdown
The Royal British Legion is encouraging people to stand on their doorstep to mark a two-minute silence for Remembrance Sunday this weekend.
The charity, which raises money for serving and ex-military personnel and their families through the annual poppy appeal and other events, said that it is a way for members of the public to "still play your part from home".  
England is currently in a nationwide lockdown due to coronavirus meaning that large-scale ceremonies that normally take place in the lead up to Armistice Day on 11 November, cannot take place.
On Friday, the charity tweeted: "Play your part from home and take part in a personal act of Remembrance by standing on your doorstep for the two minute silence".
The silence takes place at 11am GMT every year in recognition of the hundreds of thousands who have lost their lives in conflict.
The doorstep silence is reminiscent of the weekly Clap For Carers which took place on doorsteps during the first lockdown in recognition of the work of NHS and frontline workers.
The event saw people come out onto the streets at 8pm on Thursdays for a total of 10 weeks before it was called to an end.
For the first time in its history, the National Service of Remembrance at the Cenotaph in central London will not be open to the public - it normally attracts huge crowds every year.
Members of the royal family and political officials, as well as recognised armed forces, are still expected to mark the occasion with strict social distancing.
Culture Secretary Oliver Dowden said: "It is with a heavy heart that I must ask people not to attend the ceremony at the Cenotaph this year in order to keep veterans and the public safe".
Poppy sellers have also been unable to sell the red flowers this year to raise money for the Royal British Legion, with the charity having to come up with alternative ways to fundraise.
You can buy poppies online or agree to be a poppy distributor and claim a pack of 20 free poppies by post.
Join our new commenting forum
Join thought-provoking conversations, follow other Independent readers and see their replies