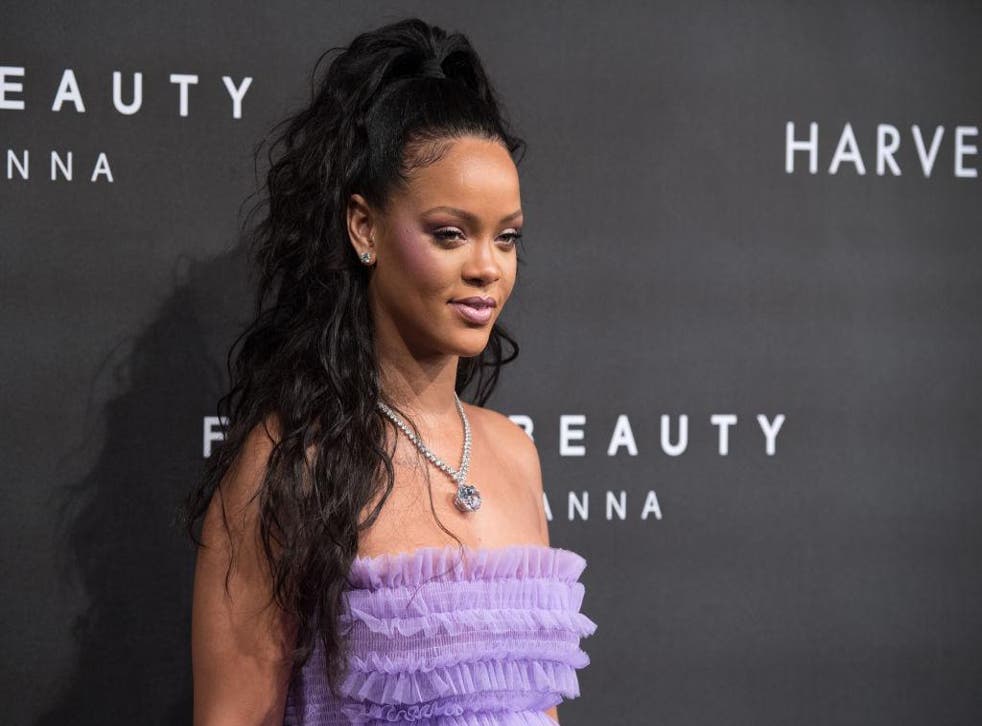 Rihanna responds to fan asking why there hasn't been a transgender model in her Fenty Beauty campaign
Rihanna's Fenty Beauty collection has been praised globally for celebrating diversity
Rihanna's Fenty Beauty line has been commended the world over for its inclusivity, stocking products to suit the lightest to the darkest of skin tones.
However, when one fan questioned the lack of a transgender model in the marketing campaign, the Bajan singer responded to him directly to clear up any confusion.
Alberto Otero, a graphic designer from Brazil, reached out to Rihanna on Twitter to ask why there was no sign of a transgender model promoting her lauded makeup collection.
As Otero and Rihanna follow each other on Twitter, they were able to have a private exchange to discuss the issue.
Tweeting from @lbertootero, Otero wrote: "Fenty Beauty campaign is awesome, next time you record something should invite a trans girl to the group".
Rihanna then treated Otero to a lengthy reply, articulating how she believes it's wrong to hire transgender men or women simply as a marketing ploy.
She wrote: "I've had the pleasure of working with many gifted trans women throughout the years, but I don't go around doing trans castings!
"I respect all women, and whether they're trans or not is none of my business!
"I don't think it's fair that a trans woman, or man, be used as a convenient marketing tool.
"Too often do I see companies doing this to trans and black women alike!"
Rihanna felt that deliberately including a model that's transgender in her Fenty Beauty campaign would be exploitative.
Otero appreciated the singer's candid response, writing: "When I thought she couldn't teach me more…" as he shared their conversation on social media.
However, there are some who disagree with Rihanna's reasoning.
"I see where she's coming from and yes she's right.
"However at this time trans people need visibility immediately," Twitter user @chrisholmez wrote.
"Trans people need to be normalized in society. It's a lot more deeper than just a marketing tool."
The arguments both for and against have valid points.
It would be detrimental for the transgender community to be perceived as a fashionable accessory for marketing campaigns.
However, increased visibility and awareness could help reduce the stigma that still surrounds the transgender community.
Join our new commenting forum
Join thought-provoking conversations, follow other Independent readers and see their replies