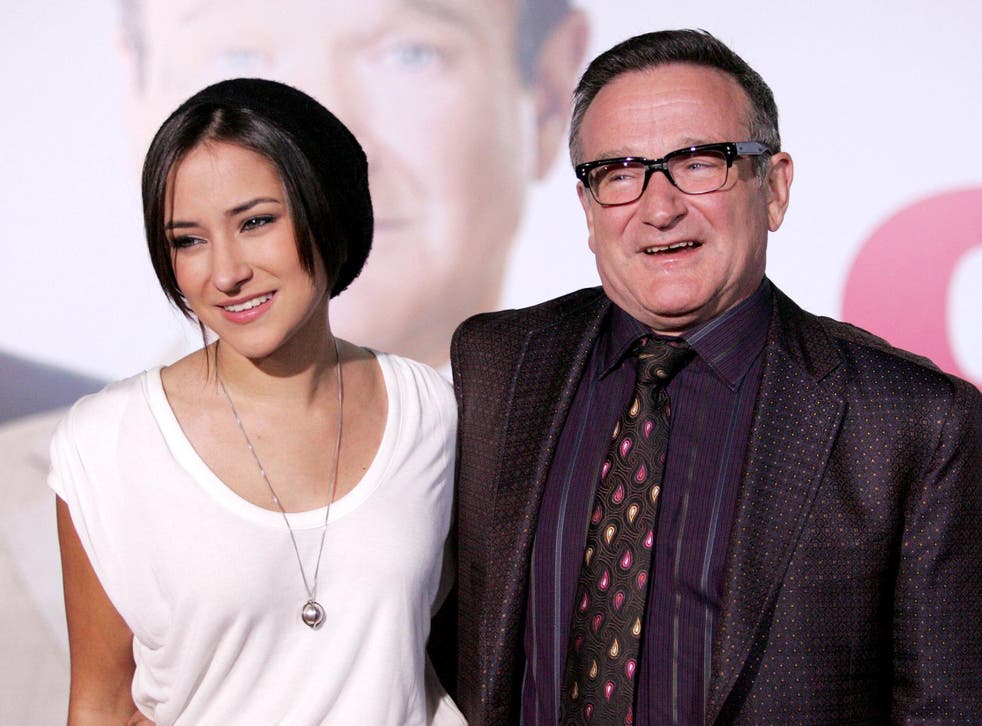 Robin Williams' daughter Zelda donates to homeless shelters to mark actor's 69th birthday
'I am wishing you all at least one hearty, immature belly laugh on Dad today,' tweets Zelda
Zelda Williams has marked what would have been her father, Robin Williams', birthday by making several donations to homeless charities.
The Mrs Doubtfire actor would have turned 69 on Tuesday; he died in 2014 after taking his own life.
To mark her late father's birthday, Zelda tweeted to explain that she would be donating to as many local homeless shelters in Los Angeles as she could.
"Today would've been Dad's 69th birthday, so to honor him (and that glorious number), I will be donating $69.69 to as many local homeless shelters as I can [sic]," she wrote.
"Join me if you like, but regardless, know I am wishing you all at least one hearty, immature belly laugh on Dad today."
In a series of subsequent tweets, Zelda shared screengrabs to show her followers which organisations she had donated to.
The list included the Los Angeles LGBT Center, Union Rescue Mission, and Path Partners.
In another tweet, Zelda claimed she had been contacted by Twitter with regards to "suspicious activity" on her account.
"Welp, got the 'suspicious activity' email, so gonna have to slow down on 69s and go talk to a robot for a bit," she tweeted.
"Gonna go back to being off socials for awhile (as I do yearly), but thanks for joining me in honoring Dad (and the number 69) today! It was 'nice'[sic]"
The 30-year-old's tweets elicited a wave of support and condolences, with many people thanking Zelda for being so open about the loss of her father.
"Thank you for always being so candid about grief and the healing process," tweeted one person.
"I've found it hard to find ways to honor my late father and get through those special days. Thank you for inspiring me on how to handle future rough/celebratory days."
Another added: "Thanks for all that you do for your community, Zelda"
If you are experiencing feelings of distress and isolation, or are struggling to cope, The Samaritans offers support; you can speak to someone for free over the phone, in confidence, on 116 123 (UK and ROI), email jo@samaritans.org, or visit the Samaritans website to find details of your nearest branch.
For services local to you, the national mental health database – Hub of Hope – allows you to enter your postcode to search for organisations and charities who offer mental health advice and support in your area.
Register for free to continue reading
Registration is a free and easy way to support our truly independent journalism
By registering, you will also enjoy limited access to Premium articles, exclusive newsletters, commenting, and virtual events with our leading journalists
Already have an account? sign in
Register for free to continue reading
Registration is a free and easy way to support our truly independent journalism
By registering, you will also enjoy limited access to Premium articles, exclusive newsletters, commenting, and virtual events with our leading journalists
Already have an account? sign in
Join our new commenting forum
Join thought-provoking conversations, follow other Independent readers and see their replies