Rolling Stones logo is most iconic design of all time, poll claims
Famous motif was designed to capture band's rebellious behaviour and resemble Jagger's own lips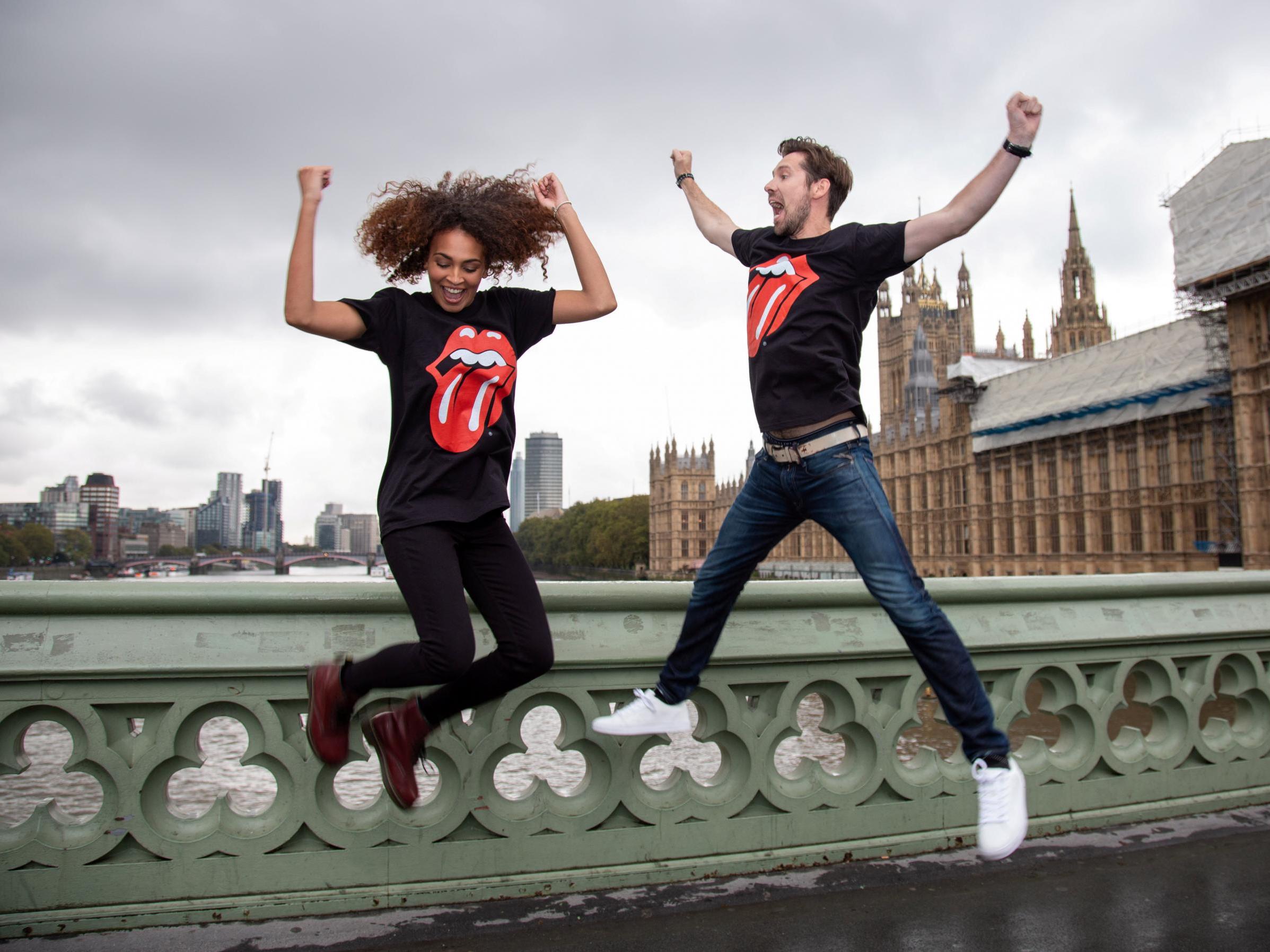 The Rolling Stones "tongue and lip" logo is the most iconic T-shirt design of all time, according to a poll.
The famous motif was created in the 1970s and was said by designer John Pasche to resemble Mick Jagger's own lips and capture the band's rebelliousness.
It beat competition from the well-known silhouette of Che Guevara, which came in second, and the Hard Rock Cafe logo in third.
The Nike "Just Do It" motto bearing the famous Nike "Swoosh" placed fourth.
Also appearing in the top 10 were the Superman S logo, the 1980s "Frankie Says Relax" design popularised by the band Frankie Goes to Hollywood and the classic "I Heart NY" print.
Other popular T-shirts include the triangle refracting light, also seen on the cover of Pink Floyd's Dark Side of the Moon, and the Batman logo.
The yellow smiley face beloved in rave culture, Harley Davidson's logo and the classic "...and all I got was this lousy t-shirt" design also feature in the list.
The research of 2,000 UK adults, commissioned by Day2, also found Britons typically buy five new T-shirts a year and wear their favourite on average five times a month.
A third of those polled, via OnePoll, said their T-shirts hold lots of important memories for them and 36 per cent feel sad if they have to get rid of one given to them by a loved one.
50 MOST ICONIC T-SHIRT DESIGNS OF ALL TIME:
Rolling Stones 'tongue and lip'
Che Guevara
Hard Rock Cafe
Nike tick/Just Do It
Superman
Adidas (with stripes on the sleeves)
Frankie Say Relax
Mickey Mouse
I 'heart' NY
Coca Cola
Batman
Pink Floyd (Dark Side of the Moon)
FCUK (from early 2000s)
Union Jack
Yellow smiley face
Harley Davidson
AC/DC
Nirvana (smiley face)
Star Wars
Peace sign
Guns 'N Roses (Appetite for Destruction)
Ghostbusters
Bob Marley
David Bowie (Ziggy Stardust)
Jack Daniels logo
"...and all i got was this lousy t-shirt"
NASA
Led Zeppelin
Choose Life
Pepsi logo
Ramones (presidential seal)
KISS
Planet Hollywood
John Lennon's New York City t-shirt
Red Hot Chilli Peppers
Woodstock Festival
The Godfather
Chanel
Anarchy symbol
Gucci
RUN DMC
FBI
Aerosmith (as worn by Garth in Wayne's World)
Thundercats
Austin 3:16
Punisher skull
Transformers - Autobots
"Hello, my name is..."
Save Ferris
CBGB
SWNS
Join our commenting forum
Join thought-provoking conversations, follow other Independent readers and see their replies