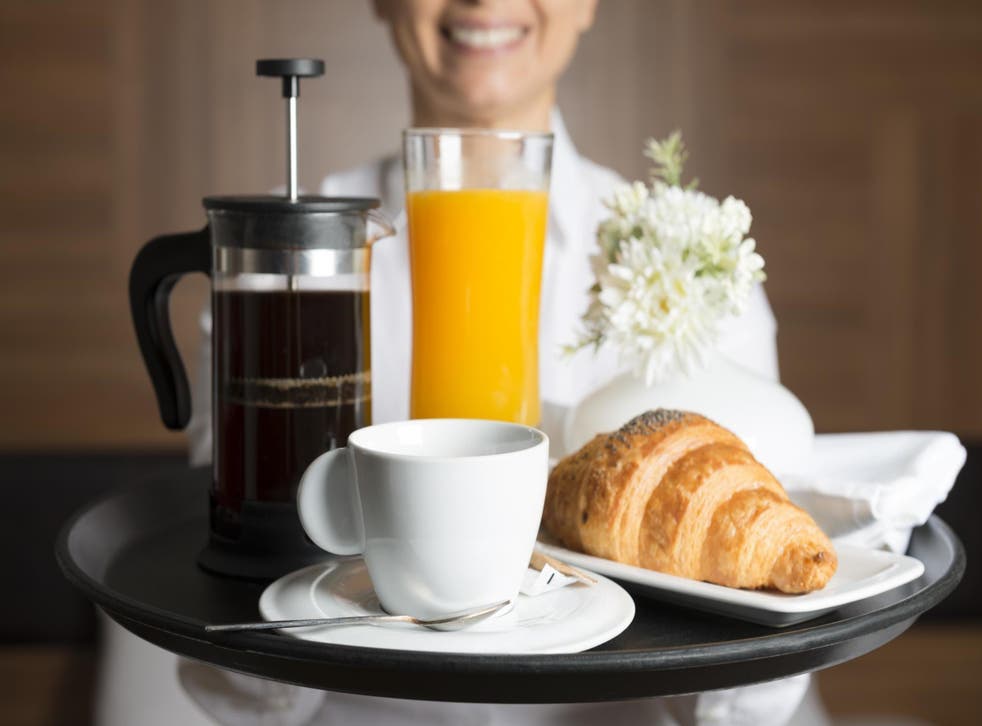 Gordon Ramsay-trained chef shares his advice for ordering hotel room service
British chef and global restaurateur Jason Atherton has some advice
When relaxing in a hotel room on vacation, the allure of room service can be impossible to pass up - but waiting for the food to arrive only to find it's gotten cold can ruin the experience.
Fortunately, British chef and global restaurateur Jason Atherton has some advice so that your room service arrives both promptly and steaming hot.
Atherton, who trained under celebrity chef Gordon Ramsay, revealed to LiveMint that he asks for one specific thing when ordering room service - ensuring that his order is delivered before anyone else's, according to Business Insider.
"If I order room service, I always, always say: 'I don't want my food in a hot box. Leave it on the table with a cloche on top.' Because any food in a hot box, pasta or steak, will stew and go soggy, of course — but they will bring your food first, because it can't be left to sit around (and get cold)," he said.
According to Atherton, the logic is simple - while a hotel may want to deliver food as quickly as possible, 20 orders delivered to various parts of a large hotel will significantly slow delivery time.
By asking for a cloche, Atherton knows his food will be delivered first as the kitchen can't rely on a hot box to keep the meal warm.
If you're planning on dining out instead of ordering in, leave the new restaurants for a later date, according to Atherton, who insists you should never try a restaurant during its first year of business.
From his experience opening 17 restaurants, the Michelin-starred chef said: "After about a year, a restaurant matures and really starts to find its feet."
24-Hour Room Service: Woolley Grange, Bradford on Avon, Wiltshire

Show all 3
"Speak to most top chefs, and they'll say exactly the same thing," he said.
Join our new commenting forum
Join thought-provoking conversations, follow other Independent readers and see their replies