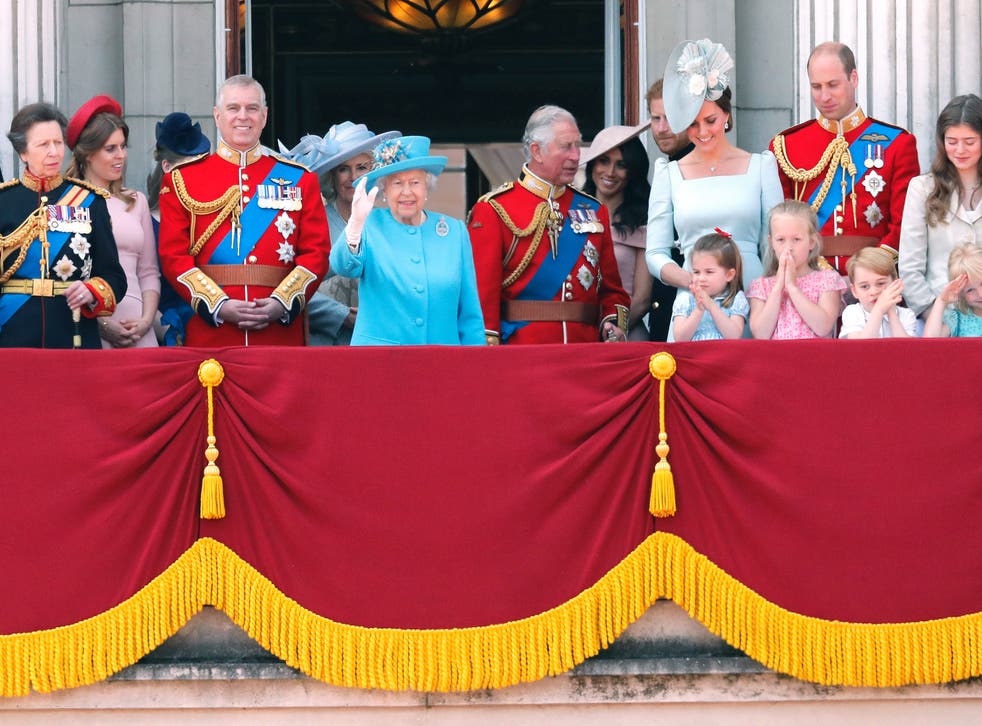 The royal family's most bizarre eating habits and unspoken dining rules, according to former private chef
1. The Queen Mother was always late for dinner, so they lied about the time
He recently set the record straight on the Queen's rumoured drinking habits, and now Darren McGrady is at it again — giving away the British royal family's secrets from his time as their private chef.
In an interview with MarieClaire.com, McGrady, who worked for the family between 1982 and 1993, revealed some of the eating habits of Her Majesty the Queen, Prince Philip, the Queen Mother, William and Harry, and the late Princess Diana — and some are pretty bizarre.
The royal family behaved completely differently at Balmoral Castle, their holiday home in Scotland, compared to Buckingham Palace, according to McGrady.
At Balmoral — where the Queen is often spotted walking her corgis and driving her own Land Rover — the family let their hair down. However, things were a little more stuffy at Buckingham Palace.
Still, there were some unspoken rules to abide by — and other reports, such as one in Stylist, have backed up some of McGrady's claims.
Read more:
These are the royal family's most bizarre and unheard-of dining habits and rules.
1. The Queen Mother was always late for dinner, so they lied about the time
"Dinner was at 8.30 in Balmoral when Her Majesty the Queen Mother was in attendance," McGrady said. They used to tell her that dinner was at 8.15, and she'd be the last one down. They told everyone else 8.30 because they knew she'd be late."
2. Everyone gets their gladrags on for dinner, Downtown Abbey-style
Though McGrady noted that Prince Philip was known to sometimes dress so tattily that he once mistook him for the gardener, everyone must change into formal gear for dinner.
"They'd come down in dressy ball gowns, and sit at the table — like a Downton Abbey dinner. All the fine china was brought out. At the end of the meal, a bagpipe player would walk around the table," McGrady told Marie Claire.
3. Once the Queen's done eating, so is everyone else
According to Stylist, once Her Majesty takes her last morsel of food, no one is allowed to eat any more.
4. Philip had zero time for Prince Charles' organic produce...
According to McGrady, he once asked the chef: "Oh, is this a Harrods hamper?"
"I said, 'No, your highness, this is a hamper the Prince of Wales brought with him.' He looked puzzled so I opened it up and I said, 'It's all organic.' And he said, 'Oh, bloody organic!' And just shook his head and walked out."
5. ...But he loved a family BBQ at Balmoral
"Philip would cook out on the grill," McGrady said. "He'd come down to the kitchens and discuss what food we'd have: 'Do we have any salmon that any of the family have caught? The Queen's been picking strawberries with Princess Margaret, let's have those for dinner.'"
6. The Queen uses tupperware
That's right — while Her Majesty has been known to eat off diamond-encrusted or solid gold plates, she also totally gets the practicality of tupperware.
"At Balmoral she'd eat fruit from a plastic yellow tupperware container," said McGrady.
7. The young Princes loved McDonald's...
"I remember the Princess came into the kitchen one day and said, 'Cancel lunch for the boys I'm taking them out, we're going to McDonald's.'" Apparently they were particularly keen on the free toy you get in a happy meal.
He went on: "The boys loved McDonald's, and going out to pizza, and having potato skins — sort of the American foods. They were royal princes but had children's palates."
8. ...But Princess Diana followed a strict diet of no fats or red meat
McGrady told the magazine: "One day she said to me, 'Darren I want you to take care of all the fats, and I'll take care of the carbs at the gym.'
He explained that when Diana was at Buckingham Palace, no one knew about her bulimia. "It wasn't until she confronted it, and everyone put two and two together, that she started really healthy eating...she liked dishes like stuffed bell peppers and stuffed eggplant — she loved fish."
McGrady used to make her fat-free versions of dishes and she would "trick" the fellow guests into thinking she was eating the same thing.
9. Normally, Queen Elizabeth II picked her meals from a menu book
Just like on a first class flight, the Queen would choose her preferred dishes from a selection in advance.
"At Buckingham Palace, we'd do a menu book that we'd send up to the Queen and she could choose the dishes she wanted. The book would come back to the kitchen and we'd prepare them."
He added that her menus were done at least three days in advance, and she stuck to them religiously.
10. Her one rule was no garlic
"The Queen would never have garlic on the menu. She hated the smell of it, she hated the taste of it."
11. Prince Philip sometimes swapped meals with staff
McGrady recounted: "He came into the kitchen and said, 'What's for dinner tonight?' And I said, 'I have these little one-inch eyes of lamb meat for you, your Royal Highness.'
He looked and said, 'What's that — what are they?' And I said, 'Oh, those are chops, Your Highness.' He wanted to know who they were for, and I said, 'staff.' And he said, 'Oh, can't we have those?'
"I ended up giving him these big meatier pieces, and the staff had the other pieces."
Read the original article on Business Insider UK. © 2016. Follow Business Insider UK on Twitter.
Join our new commenting forum
Join thought-provoking conversations, follow other Independent readers and see their replies