Queen Consort attacks censorship of authors as Roald Dahl row rages
Camilla urges writers to 'remain true to your calling'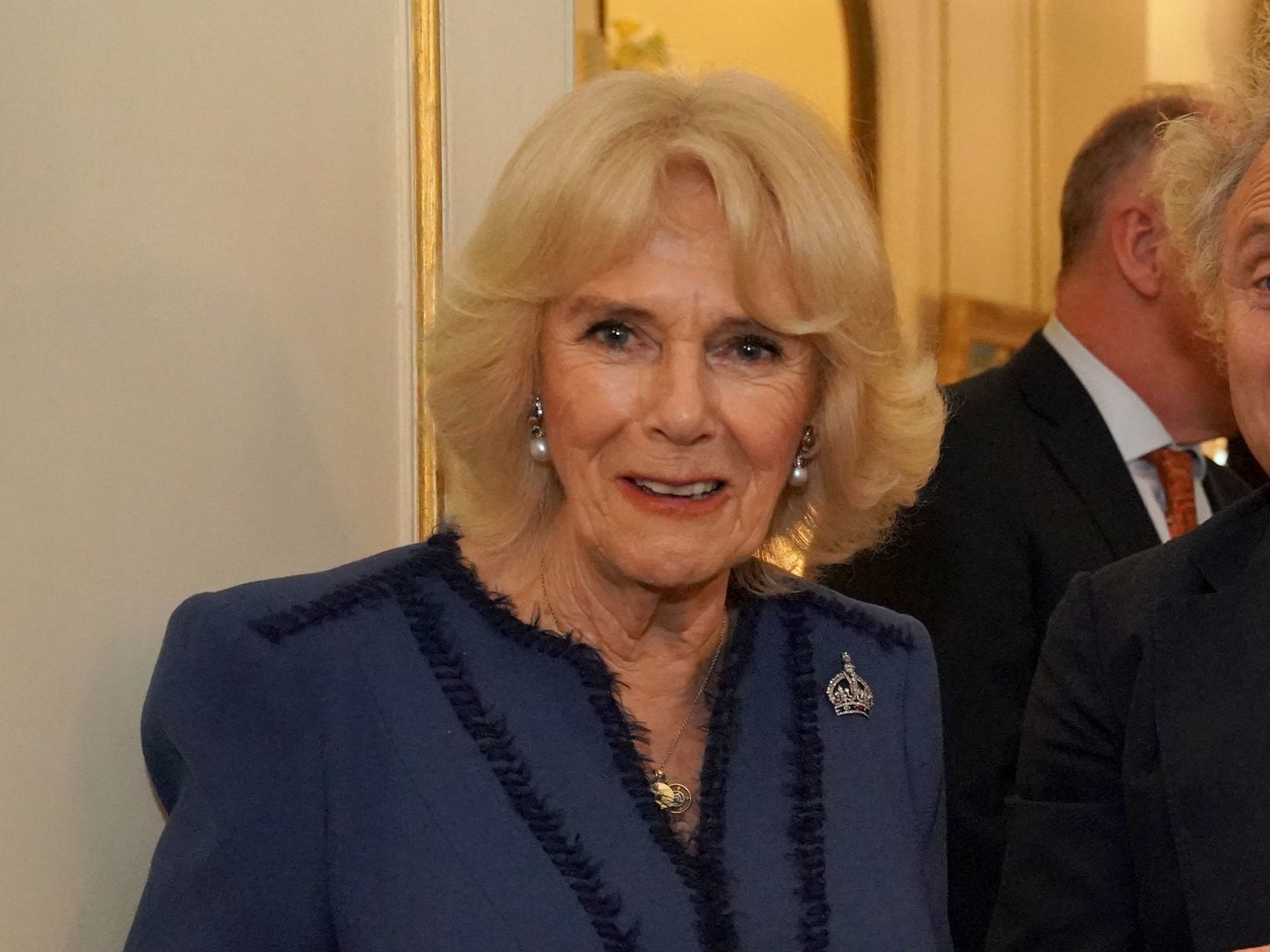 The Queen Consort has made an extraordinary and unprecedented defence of free speech and the right of writers to express themselves just days after she let it be known privately that she had serious concerns about the censorship of one of her favourite authors, Roald Dahl.
In a speech to mark the second anniversary of her literary initiative Reading Room at Clarence House, she urged writers "to remain true to your calling, unimpeded by those who may wish to curb the freedom of your expression or your imagination".
In what will be interpreted as her disapproval of the changes made to the text of Dahl's classic books to make his stories more palatable and less challenging to modern readers, the Queen said "let there be no squeaking like mice but only roaring like a pride of lions!"
Her intervention comes just days after it emerged that the changes by publishers Puffin will include downgrading descriptions such as "fat" to "enormous" to describe the character Augustus Gloop in Charlie and the Chocolate Factory.
Andrew Roberts, author of Churchill: Walking with Destiny and Napoleon: A Life, said: "The Queen has very subtly but unmistakably ranged herself behind the principle of free speech and opposing censorship.
"The fact that she does this in the case of Roald Dahl is a brave and commendable stance"
The Queen Consort made her intervention during a speech at Clarence House in front of 150 writers including Simon Sebag Montefiore, historian Andrew Roberts and actor Richard E Grant, who has written a memoir.
Camilla said: "Thank you, on behalf of book lovers and book clubs everywhere, for sharing your talents with us and for everything you do to promote literacy and a love of literature.
"Please keep doing so and please remain true to your calling, unimpeded by those who may wish to curb the freedom of your expression or impose limits on your imagination."
After the speech, a source close to Camilla said she was "shocked and dismayed" that Dahl's words should have been altered and believes in the power and freedom of writers as one of the most important things that must be protected at all times.
Gyles Brandreth, who wrote a biography of the Duke of Edinburgh and was also at the event, said it was a "unique moment for the royal family to be behind books".
The Queen's Reading Room grew into a charity after Camilla drew up a list of her nine favourite books during Covid. It now has 150,000 members.
This has grown into a crusade to get people reading all over the world as she believes it is one of the biggest freedoms for people around the world to connect with each other.
Camilla was supported by the King at the event, which was a delayed by a week as the queen recovered from Covid.
The King, as Prince of Wales, was patron of the charity Friends of the National Libraries, which recently raised £15m to save the Blavatnik Honresfield Library which includes manuscripts by Bronte, Jane Austen, Walter Scot which were all bought and distributed back to the authors' houses where they were written.
The King, author of several books including a children's book The Old Man of Lochnagar, is a passionate advocate of reading as an essential tool for life. He is an admirer of Henry Wadsworth Longfellow's long poem "The Song of Hiawatha", part of which he can recite from memory, as well as the infectiously rhythmic quality of Rudyard Kipling's poems.
Join our commenting forum
Join thought-provoking conversations, follow other Independent readers and see their replies