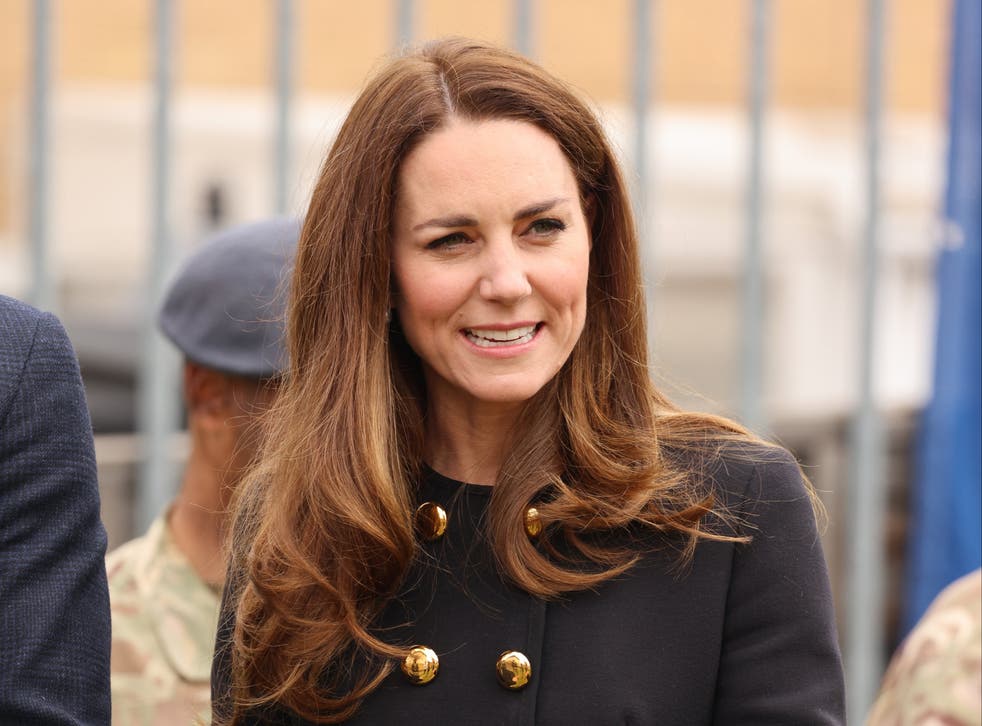 Kate Middleton's uncle believes she was 'born ready' for the crown and should be next queen
'The monarchy would thrive, rather than just survive,' said Kate Middleton's uncle Gary Goldsmith
Kate Middleton's uncle had claimed his niece was made for royalty, saying she was "born ready" to be the queen.
Gary Goldsmith is the younger brother of Kate Middleton's mother, Carole, and has known the Duchess of Cambridge all her life.
Given the recent death of the Queen's husband Prince Philip, Goldsmith has spoken about his thoughts on the future of the monarchy, saying "Kate was born ready" for the crown.
He told the Daily Mail: "She looked like a princess from the off. Well, she was an ordinary girl, a bit of a tomboy, always in the middle of the rough and tumble, so I don't mean that she looked prim and proper, but at the same time she had ... values. She was kind, just a lovely person."
Goldsmith continued, suggesting Charles abdicate the throne when the Queen's reign comes to an end, giving William and Kate the opportunity to rule.
It is his belief that if William and Kate were to reign next, "the monarchy would thrive, rather than just survive".
He said: "Well if there was a good time [for Charles] to step down, maybe it is now. I think Prince Charles is a credit to the nation and I'm sure he would do a great job as King. And I have a huge amount of time for Camilla."
He continued: "But – and I don't think I'm alone in thinking this – I think that when the Queen steps down, things need to pass to William and Kate."
Kate Middleton's uncle believes his niece has all the hallmarks required of a royal, describing her as the "Queen's protégée".
Goldsmith said: "She acts like you'd want a royal to behave. She has that poise of the public servant, yet she also has the common touch – or the Diana touch, as I think of it.
"It's a difficult balance, being someone people can identify with but also look up to, but she's got it. I think she's the Queen's protégée."
A poll earlier this month revealed the British public would prefer Prince William to become the next king, rather than his father Prince Charles, therefore making Kate the next queen.
Join our new commenting forum
Join thought-provoking conversations, follow other Independent readers and see their replies