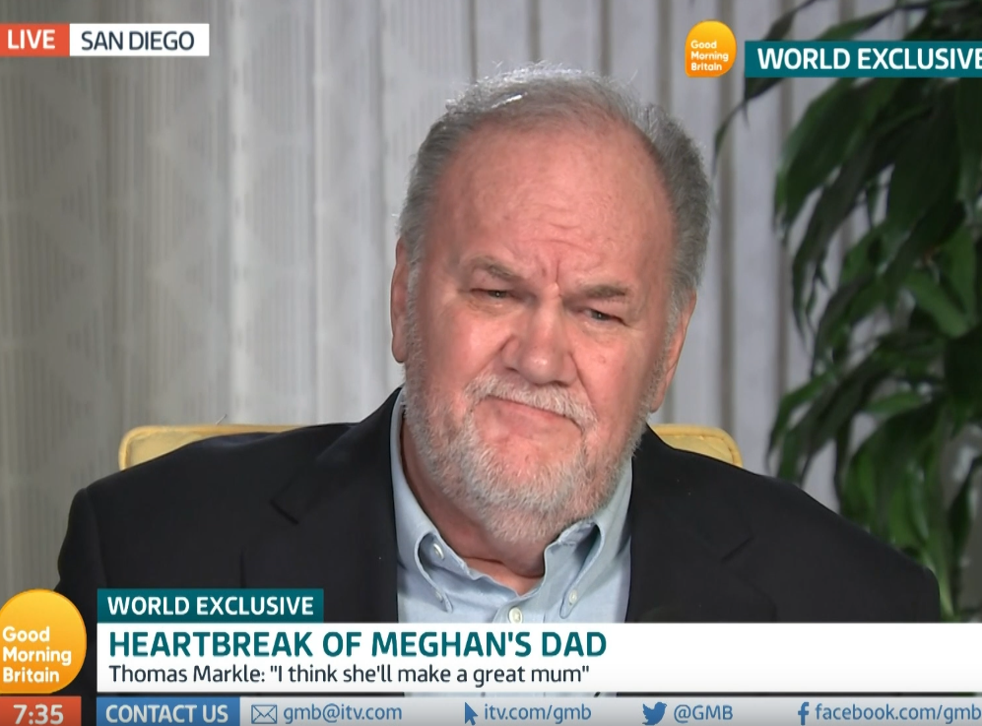 Meghan Markle's father is 'making documentary' about his life and daughter
Thomas Markle hopes to provide an insight into Duchess' childhood and early career
Leer en Español
Meghan Markle's father is making a documentary about their early life together, it has been claimed.
According to reports, Thomas Markle, 76, hopes the film will provide a more "complete picture" of his life with the Duchess of Sussex, revealing never-before-seen moments from the Duchess' childhood including her school days, first marriage and early career.
Markle – speaking from Rosarito, Mexico where he now lives – told The Sun: "It begins with my life, my family, my love of theatre and television and how I got there.
"Then my life with Meghan, growing up, her school days until she went off to college, and when her career began.
"We had a good life together, up through her first marriage and her move to Canada. Then a new story begins! It's kind of like 'What happened to my baby girl'."
Markle is said to be working with a cinematographer on the new film and said he hopes to "figure out what went wrong" with their relationship.
Last year the retired lighting director took part in Channel 5 documentary, Thomas Markle: My Story, which explored his "complicated" relationship with his daughter in the run-up to her wedding to Prince Harry in May 2018.
Markle had been expected to walk his daughter down the aisle, but released a statement through TMZ revealing he had suffered a heart attack and would not be attending.
In the Channel 5 documentary, Markle discussed his daughter's decision to renounce her royal title and move to America.
"It's disappointing because she actually got every girl's dream.
"Every young girl wants to become a princess and she got that and now she's tossing that away… it looks like she's tossing that away for money," he said.
Markle claims that the new documentary – reported to be coming out at the end of the year – offers a "more complete picture" of their life together.
The Independent has contacted representatives for Thomas Markle and the Duchess of Sussex for comment.
Join our new commenting forum
Join thought-provoking conversations, follow other Independent readers and see their replies