Who was Meghan Markle's first husband before Harry?
Meghan was previously married to Trevor Engelson, they got divorced within two years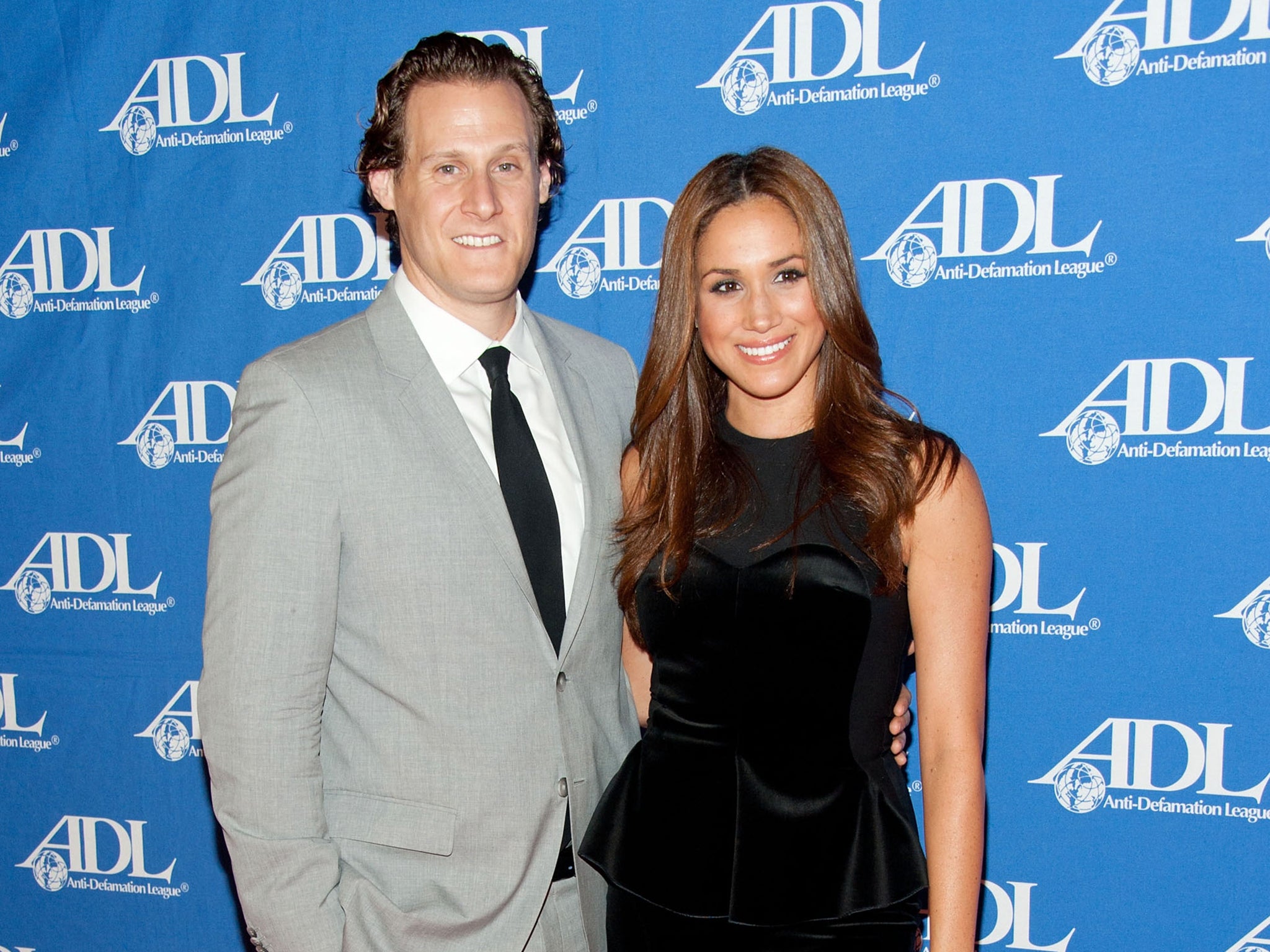 Leer en Español
The Duke and Duchess of Sussex recently conducted their first joint tell-all interview since stepping back from senior royal life.
The meeting with Oprah Winfrey was broadcast in the US on Sunday night, followed by a slot on ITV on Monday for UK viewers.
During the two-hour interview (originally three hours but was cut down for the slot) Meghan, 39, spoke about her life before joining the royals with Oprah pointing out that Meghan joined as a "divorcee".
Prince Harry and Meghan, who met in 2016, married in a grand ceremony at Windsor in 2018 – in front of millions – and now have two children together, but it wasn't the first time Meghan said "I do".
Before she met Prince Harry, 36, she was married to American producer Trevor Engelson. But what do we know about Engelson and how long were he and Meghan married for?
Who is Engelson?
Engelson is 44 and was born in Great Neck, Long Island, New York in 1976.
He has worked in the entertainment business for decades, and is best known for his work on the romantic 9/11 drama Remember Me, which stars Robert Pattinson, plus the Heathers TV series, movie Deep Blue Sea and License to Wed with Robin Williams.
He attended the University of Southern California's School of Communications before meeting Meghan.
How long were Meghan and Engelson married?
The couple tied the knot in 2011, when Meghan was 30, and divorced in 2013. They were married less than two years before they divorced.
The couple had been in a relationship for six years prior to their wedding, originally meeting in 2004.
Read more: Invalidations of Meghan Markle's claims of racism hurt Black women
Their wedding took place in Jamaica in Ocho Rios and was celebrated with a barbecue on the beach.
Meghan wore a simple white dress to mark the occasion, with around 100 attendees, including Meghan's mother Doria Ragland.
How did the couple split?
They separated in a "no fault" divorce and cited "irreconcilable differences" for the split.
Following the couple's divorce, Engelson dated reality TV star Bethenny Frankel of The Real Housewives of New York City fame.
Frankel told Us Weekly: "I met him in Chicago and we were supposed to go out, and I ended up seeing him one time and he'd been texting me... he's a producer in L.A. He told me that he was married before. He's divorced [now]."
Frankel said their relationship evolved into being just business, not personal.
In 2018, Engelson got engaged to dietitian and multi-million heiress Tracey Kurland, daughter of Stanford Kurland, the late chairman of PennyMac Mortgage Investment Trust.
According to his IMDB, the couple married in May 2019 and now have one child together – a daughter, Ford.
Although Engelson has not spoken publicly about his and Meghan's relationship, there is news of him working on a fictional divorce comedy with the Fox network, about sharing custody after an ex-wife marries into royalty.
Was Meghan being a divorcee a problem for the royal family?
No. Although it has been a problem for the family in the past.
Edward VIII gave up the throne to marry American divorcee Wallis Simpson, while the Queen's sister Princess Margaret chose duty over love instead of marrying divorcee Group Captain Peter Townsend.
Prince Charles, first-in-line to the throne, divorced Diana, Princess of Wales, and in 2005 married divorcee Camilla Parker Bowles, who is now the Duchess of Cornwall.
Join our commenting forum
Join thought-provoking conversations, follow other Independent readers and see their replies