The Independent's journalism is supported by our readers. When you purchase through links on our site, we may earn commission.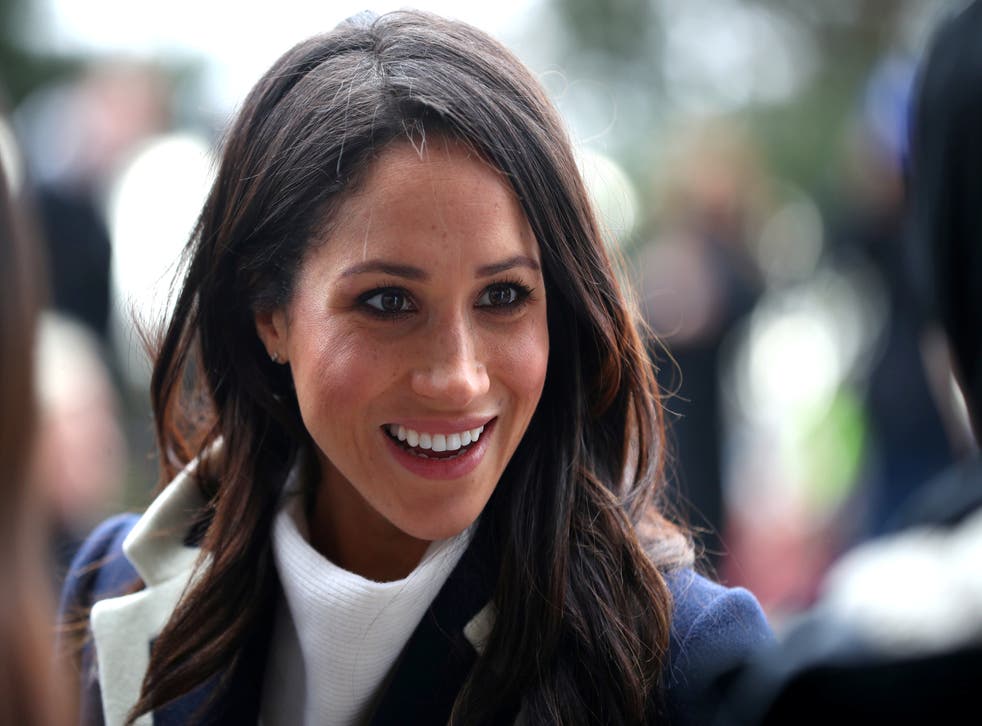 7 times Meghan Markle has been at odds with the UK media
Meghan Markle set to open up about life in the royal family in landmark interview with Oprah Winfrey on Sunday
Olivia Petter
Monday 08 March 2021 11:17 Comments
On Wednesday, the Duchess of Sussex responded to a new report in The Times, which claimed she was the subject of a bullying complaint in October 2018, while at Kensington Palace.
The complaint was allegedly raised by Jason Knauf, who was the Sussexes' communications secretary at the time.
In response to the allegations, Meghan's spokesperson called the claims part of a "calculated smear campaign based on misleading and harmful misinformation".
They added: "The duchess is saddened by this latest attack on her character, particularly as someone who has been the target of bullying herself and is deeply committed to supporting those who have experienced pain and trauma."
The incident comes just weeks after another dispute between the Sussexes and a British media organisation; the conclusion of a privacy case against the Mail on Sunday newspaper - over the publication of a letter to her father - which Meghan won.
She subsequently requested the newspaper publish a front-page apology. A High Court judge ruled ANL (Associated Newspapers) should pay 90 per cent of Meghan's legal costs.
These are not the first examples of tension between the duchess and the UK media. Last week, when Prince Harry appeared on James Corden's Late, Late Show he specifically referenced the deteriorating relationship he and his wife had with the press.
"It was a really difficult environment...we all know what the British press can be like and it was destroying my mental health. I was like - this is toxic," he said when asked why the family relocated and stepped back as senior royals.
Here are seven other examples that illustrate Meghan's relationship with the British press since she started dating Prince Harry in 2016.
November 2016 - Prince Harry intervenes
In November 2016, still in the first year of dating Meghan Markle, Prince Harry released a statement about the media's treatment of his then-girlfriend.
In the statement, which was published on the royal family's website, the Palace said that a line had been "crossed". "His girlfriend, Meghan Markle, has been subject to a wave of abuse and harassment," the statement read.
"Some of this has been very public - the smear on the front page of a national newspaper; the racial undertones of comment pieces; and the outright sexism and racism of social media trolls and web article comments.
"Some of it has been hidden from the public - the nightly legal battles to keep defamatory stories out of papers; her mother having to struggle past photographers in order to get to her front door; the attempts of reporters and photographers to gain illegal entry to her home and the calls to police that followed; the substantial bribes offered by papers to her ex-boyfriend; the bombardment of nearly every friend, co-worker, and loved one in her life."
The statement went on to explain how Prince Harry was worried about Meghan's safety.
"He has asked for this statement to be issued in the hopes that those in the press who have been driving this story can pause and reflect before any further damage is done," it concluded.
"He knows that it is unusual to issue a statement like this, but hopes that fair-minded people will understand why he has felt it necessary to speak publicly."
The statement followed an article about Meghan's background that described her as "(almost) straight outta Compton" in reference to the neighbourhood in Los Angeles where her mother, Doria Ragland, was said to have lived when Meghan was younger.
December 2018 - 'Difficult Duchess'
At the end of 2018, one publication ran a story around the departure of Samantha Cohen, who had been private secretary to the Duke and Duchess of Sussex.
The headline described the duchess Meghan as "difficult" while claiming that she was hard to work for, citing other employees that had left under her leadership.
In paperwork filed by Meghan's lawyers as part of the later Associated Newspapers legal case, they said: "The suggestion that Samantha Cohen (who was private secretary for both the Duke and Duchess of Sussex) walked out on [Meghan] or that she did so because [Meghan] was 'difficult' to work for (a word used six times in this article) is untrue, as well as damaging.
"Ms Cohen, who was a highly respected and dedicated member of Her Majesty the Queen's staff for sixteen years, personally chose to come out of retirement in order to work for [Meghan]."
January 2019 - Avocados
An article was published with the headline: "How Meghan's favourite avocado snack - beloved of all millennials - is fuelling human rights abuses, drought and murder" with reference to a meal Meghan had served a friend, who pictured it on Instagram.
Comparisons were drawn with how avocadoes had been covered when it related to Kate Middleton - she was given an avocado as a potential cure for morning sickness when it was revealed she was suffering with hyperemesis gravidarum.
The avocado story was specifically referenced as part of the case against the Mail On Sunday, which her team argued proved an "obvious agenda".
July 2019 - A private christening
In July 2019, the couple announced that they would hold a private christening for their son, Archie Harrison Mountbatten Windsor.
This meant that members of the British press would be excluded from the event, with photographs taken by the couple's personal photographer.
It was an unconventional move considering that royal christenings are usually attended by multiple members of the British press, one that drew much criticism from the public.
Many people focused on the fact that news of a private christening - which also meant the couple would not reveal whom Archie's godparents are - came after it was revealed that British taxpayers footed a £2.4 million bill for the renovation of Frogmore Cottage. (Since moving to California this cost has been repaid).
"They can't have it both ways," royal biographer Penny Juror commented at the time. "Either they are totally private, pay for their own house and disappear out of view, or play the game the way it is played."
January 2020 - No more royal rota
In January 2020, Meghan and Harry announced they would be changing their relationship with the media.
They announced that they would no longer take part in the traditional royal rota system, which is a 40-year-old system that offers the British media access to engagements of members of the royal family.
"In the spring of 2020, the Duke and Duchess of Sussex will be adopting a revised media approach to ensure diverse and open access to their work," a statement on their website explained at the time.
"This adjustment will be a phased approach as they settle into the new normality of their updated roles."
It went on to say that the couple would be supporting "grassroots media organisations and young, up-and-coming journalists", working directly with "specialist" and "credible" media organisations on key moments, and "no longer participating in the Royal Rota system".
We have since seen the effects of this decision in the last year, despite the fact that the couple have since confirmed that they will not return as working members of the royal family.
For example, when Meghan addressed the 2020 class of Immaculate Heart High School to discuss the killing of George Floyd, the video of her full speech was given directly to Essence, a monthly US lifestyle magazine whose target audience is African-American women.
February 2021 - Mail on Sunday verdict
In February 2019, the Mail on Sunday published excerpts of a handwritten letter sent by Meghan to her estranged father, Thomas Markle.
Meghan responded by taking legal action against Associated Newspapers, which owns the Mail on Sunday, claiming misuse of private information.
Finally, in February this year, after a two-year legal case, a judge ruled in Meghan's favour.
In his judgment, Lord Justice Warby said: "It was, in short, a personal and private letter. The majority of what was published was about the claimant's own behaviour, her feelings of anguish about her father's behaviour – as she saw it – and the resulting rift between them. These are inherently private and personal matters."
March 2021 - Bullying allegations
In March 2021, just four days before a landmark interview between the couple and Oprah Winfrey is due to air in America, The Times published an article in which they reported that Meghan faced a bullying complaint in October 2018.
The complaint was allegedly raised by Jason Knauf, who was the Sussexes' communications secretary at the time.
In response, Meghan's spokesperson called the claims part of a "calculated smear campaign based on misleading and harmful misinformation".
"We are disappointed to see this defamatory portrayal of The Duchess of Sussex given credibility by a media outlet. It's no coincidence that distorted several-year-old accusations aimed at undermining The Duchess are being briefed to the British media shortly before she and The Duke are due to speak openly and honestly about their experience of recent years."
Register for free to continue reading
Registration is a free and easy way to support our truly independent journalism
By registering, you will also enjoy limited access to Premium articles, exclusive newsletters, commenting, and virtual events with our leading journalists
Already have an account? sign in
Register for free to continue reading
Registration is a free and easy way to support our truly independent journalism
By registering, you will also enjoy limited access to Premium articles, exclusive newsletters, commenting, and virtual events with our leading journalists
Already have an account? sign in
Join our new commenting forum
Join thought-provoking conversations, follow other Independent readers and see their replies