Meghan Markle and Prince Harry share life lessons of 2020 in Holiday Special podcast: 'Love always wins'
A series of high-profile contributors including Sir Elton John join the couple for the episode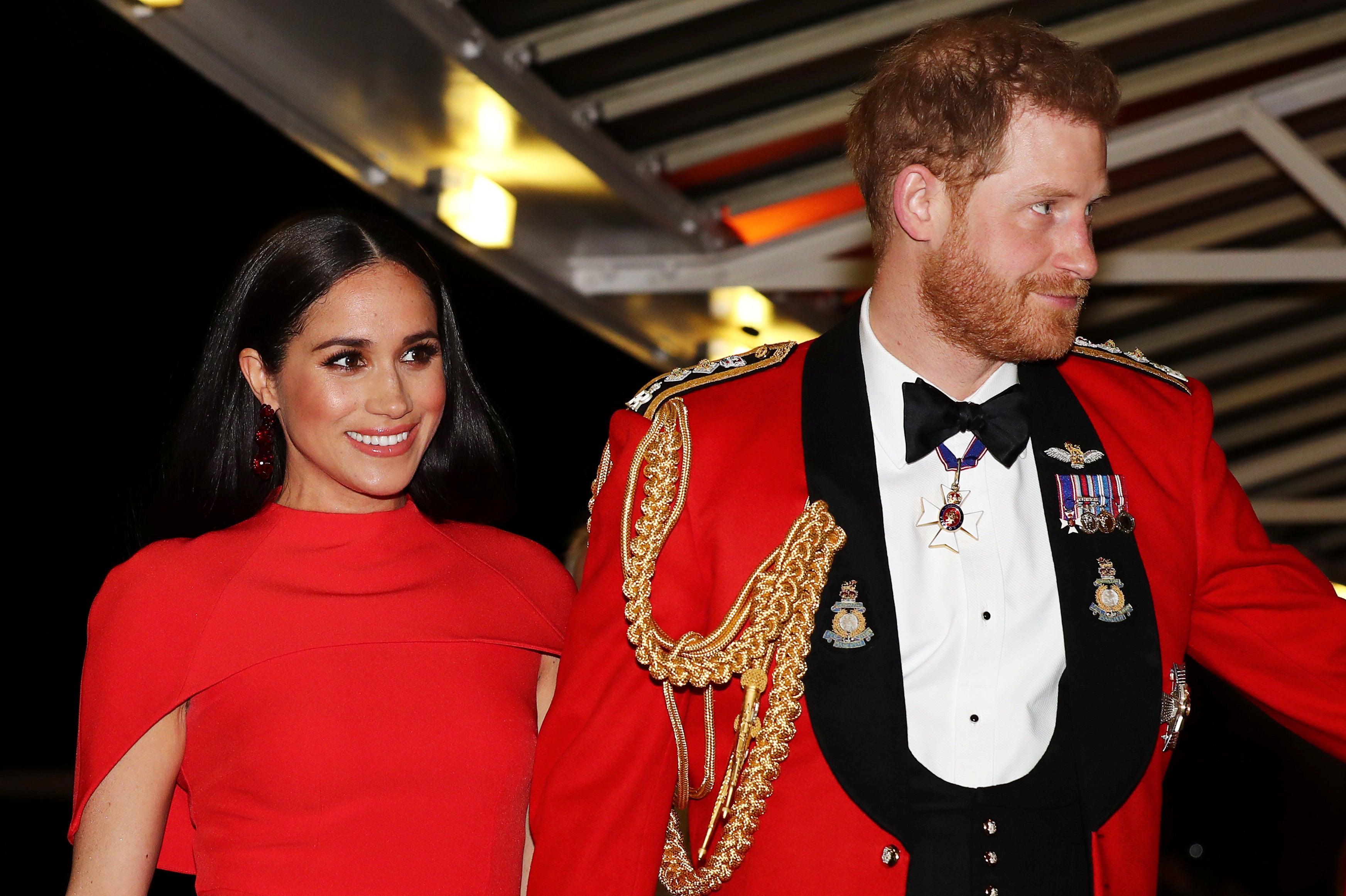 Leer en Español
The Duke and Duchess of Sussex have released a Holiday Special podcast to reflect on the challenging year of 2020.  
Speaking to a series of high-profile contributors including Sir Elton John, the American researcher Brené Brown, American politician Stacey Abrams, the actor James Corden, author Matt Haig and George the Poet among others, the episode explores the positive life lessons people have taken from this past year as well as their hopes for 2021.
While the full first series of the couple's podcast Archewell Audio is not due to launch until 2021, the holiday special has been released to mark the end of an extraordinary year. 
It begins with the couple thanking the frontline service workers and healthcare workers for their invaluable efforts during the pandemic, and with Harry echoing the sentiments of many, as he says, "as we all know, it's been a YEAR," before explaining that the episode has been created to "honour the compassion and kindness that has helped so many get through it."
Much of the conversation around 2020 has been about the small acts of kindness people have displayed during the pandemic, which is the theme Harry and Meghan take for the episode.  
"As we come to the end of this year and look to the future… let's hold onto the lessons we've learned about how important it is to take care of one another," says Harry, "and how meaningful our connections are… even when they're physically impossible."
Sir Elton John said that for him one of the biggest lifelines during the pandemic was Zoom. "I'm a recovering alcoholic, so I have an AA meeting from this house every Sunday," the "Rocketman" singer tells the couple. "I connect with my friends who I've known for about 30 years in the program. And if it hadn't of been for Zoom I don't know what we'd have done. I really don't. It's been a lifesaver." 
Corden, meanwhile, found joy in spending more time with his family. "I think what I've learned about myself is I really don't have FOMO. I'm very happy staying in," The Late Late Show presenter tells Harry and Meghan, before changing to a more sentimental tune. "I think being able to spend such time with my children I feel like my relationship with them has changed. Being around them more – the five of us in our house – has really brought quite a lot of joy to me," he says. 
For researcher, writer and podcaster Brené Brown, stripping things back to basics and taking things one day at a time was the only way to cope. "I coped with the change this year one day at a time. Really back to basics: sleep well, move well, eat well and commit to unlearning, re-learning and learning again where I needed to," she says. While her primary concern was the mental welfare of her children, Brown said she took care of members of her team by introducing a simple ritual.
"With my team at work we started a thing where we start every meeting with a two-word check-in, just two words that capture how you feel at the moment," Brown explained. "It takes five minutes, just to understand where people are and to be able to circle back with people who seem to really be in a tough place."
The couple's main message to listeners is that "love always wins". To end the episode, Meghan says, "no matter what life throws at you guys, trust us when we say, love wins."  
The episode ends with the gospel song "This Little Light of Mine", which accompanied Harry and Meghan as they walked out of St George's Chapel, Windsor, on their wedding day on 19 May 2018. "The message of this song is one we hold so dearly. It's about using the power we each have within us to make this world a better place," says Harry. "It's the music we wanted playing when we started our lives together," Meghan adds.  
Harry and Meghan announced their exclusive podcast deal with Spotify in mid-December. Under the deal, the couple will create exclusive content for the streaming giant with their newly formed Archewell Audio production company.
In a trailer for the series, released on 16 December, the couple can be heard conversing like we've never heard them before, with Meghan telling Harry to introduce the title because it "sounds really nice with your accent."  
In the trailer, Harry says the podcast is all about bringing "forward different perspectives and voices that perhaps you haven't heard before – and find our common ground."
The Spotify partnership comes just months after the couple signed a deal with Netflix for exclusive content including  documentaries, docuseries, feature films, scripted shows and children's programming.
In January, Meghan and Harry announced they would be stepping down from their roles as senior members of the royal family and would be seeking financial independence. They have since relocated to California with their son Archie.
The Holiday Special is available to listen to now via the Archewell Audio hub on Spotify.
Join our commenting forum
Join thought-provoking conversations, follow other Independent readers and see their replies