Meghan Markle and Prince Harry support Facebook boycott to stop online hate speech
'The Duke and Duchess of Sussex have been keen to address online hate speech, and we've been working with civil rights and racial justice groups on it,' says source who works closely with couple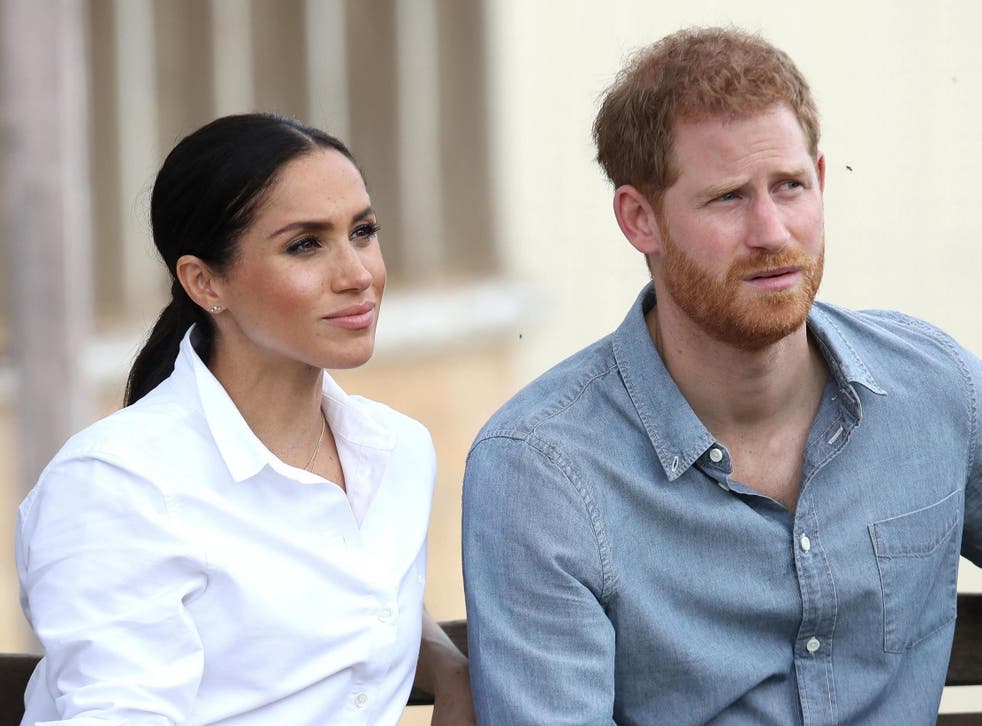 The Duke and Duchess of Sussex have backed a campaign calling for businesses to pause advertising on Facebook due to the platform's failure to combat online hate speech.
The Stop Hate for Profit campaign states on its website that it is asking companies to boycott Facebook throughout July as a show of "solidarity with our most deeply held American values of freedom, equality and justice".
The initiative states that the platform "allowed incitement to violence against protesters fighting for racial justice in America", in addition to naming one outlet as a "trusted news source" and another as a "fact checker" despite both "having records of working with known white nationalists".
Since stepping down as senior members of the royal family on 31 March this year, Meghan and Prince Harry have been working on the launch of their new charitable organisation Archewell, named after their son Archie.
In the aftermath of George Floyd's death on 25 May in Minneapolis, US and the subsequent Black Lives Matter protests, the couple has been having discussions with several organisations about how online platforms allow hate speech and violence to proliferate, a source who works closely with the couple said.
The Sussexes have spoken to chief executives at organisations in a variety of sectors, including tech, consumer goods, food and retail.
"As we've been developing Archewell, one of the areas the Duke and Duchess of Sussex have been keen to address is online hate speech, and we've been working with civil rights and racial justice groups on it," the source stated.
"Over the past few weeks in particular, this issue has become even more vital and they have been working to encourage global CEOs to stand in solidarity with a coalition of civil and racial justice groups like the NAACP, Color of Change, and the Anti-Defamation League, which are calling for structural changes to our online world."
Rashad Robinson, president of Color of Change, expressed his gratitude towards Meghan and Prince Harry on Twitter.
"I've appreciated the thoughtful conversations I've had with the Duke and Duchess," he said. "Even more, I appreciate that they are using their platform to reach out to key corporations and share the goals of the #StopHateForProfit campaign."
The NAACP also tweeted its thanks towards the couple, stating: "We are grateful for the leadership of the Duke and Duchess of Sussex in recognising the importance of solidarity in this moment. Your commitment to truth, justice and equality are appreciated."
Several firms, including Ben and Jerry's, The North Face and Patagonia recently announced their intention to remove their advertisements from Facebook in support of the campaign.
A spokesperson for Facebook stated that the company invests "billions of dollars each year to keep our community safe and continuously work with outside experts to review and update our policies".
"We've opened ourselves up to a civil rights audit and we have banned 250 white supremacist organisations from Facebook and Instagram," they said.
"The investments we have made in AI mean that we find nearly 90 per cent of hate speech we action before users report it to us, while a recent EU report found Facebook assessed more hate speech reports in 24 hours than Twitter and YouTube."
The spokesperson added that Facebook is aware that it has "more work to do", and it will "continue to work with civil rights groups, GARM [Global Alliance for Responsible Media], and other experts to develop even more tools, technology and policies to continue this fight."
Register for free to continue reading
Registration is a free and easy way to support our truly independent journalism
By registering, you will also enjoy limited access to Premium articles, exclusive newsletters, commenting, and virtual events with our leading journalists
Already have an account? sign in
Register for free to continue reading
Registration is a free and easy way to support our truly independent journalism
By registering, you will also enjoy limited access to Premium articles, exclusive newsletters, commenting, and virtual events with our leading journalists
Already have an account? sign in
Join our new commenting forum
Join thought-provoking conversations, follow other Independent readers and see their replies