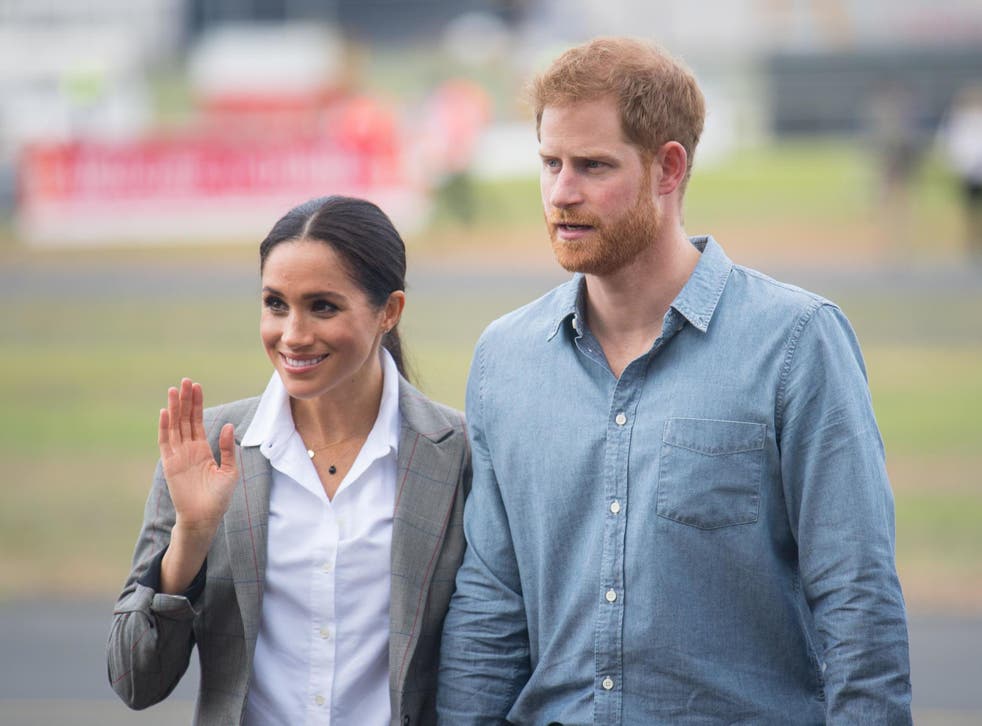 Meghan Markle and Prince Harry officially close down Sussex Royal charity
'Paperwork has been filed to formally close the charity down,' source says
The Duke and Duchess of Sussex have begun the proceedings of formally closing down their Sussex Royal charity as they continue preparations to launch Archewell.
On 31 March this year, Meghan Markle and Prince Harry officially stepped down as senior, working members of the royal family.
Having previously failed to trademark the Sussex Royal brand, which they used for their official Instagram account upon its launch in spring 2019, in April 2020 the couple unveiled details for their new non-profit organisation Archewell, which will consist of charitable ventures, support groups and a wellbeing website.
A source who works closely with the duke and duchess has informed The Independent that paperwork has now been filed with Companies House and the Charity Commission to officially shut down Sussex Royal charity.
"This will appear on the online public record in the coming days," they said.
The source explained that the charity "formally enters a period of 'solvent liquidation'", during which time all of the organisation's trustees, with the exception of the Duke of Sussex, will step down from their positions.
The duke will continue as director and trustee of Sussex Royal charity "until the liquidation process is complete".
The source said that Meghan and Prince Harry "remain incredibly grateful for the support and guidance the trustees have given during this period".
They outlined that throughout the 12-month tenure of Sussex Royal charity, its sole focus has been Travalyst, a sustainable travel initiative led by Prince Harry and founded by Booking.com, Skyscanner, Trip.com, TripAdvisor and Visa.
Prince Harry and Meghan Markle – in pictures

Show all 55
As Sussex Royal charity is being formally closed down, Travalyst is "now operating as an independent non-profit based in the UK", the source stated with "all assets from Sussex Royal" being transferred over to the organisation.
"The travel and tourism sector has been one of the hardest hit by the Covid pandemic, with communities and peoples livelihoods heavily impacted around the world," they said.
"The Travalyst partnership is committed to playing an active role in helping communities that rely on tourism rebuild and recover in ways that support their long-term sustainability and resilience. We will have more to announce on this in the coming weeks and months."
In June, it was reported that the Duke and Duchess of Sussex's trademark application for Archewell was ongoing, with a source stating "this is part of the normal back-and-forth of the trademarking process".
A previous report claimed that the trademark application was rejected because the couple did not sign the paperwork and failed to pay the required fee.
Meghan and Prince Harry have said that they will release more information regarding their plans for Archewell "when the time is right".
Join our new commenting forum
Join thought-provoking conversations, follow other Independent readers and see their replies