Mike Tindall says homeschooling is 'frustrating' and hopes daughter will return to school in June
'Children definitely listen to other people better than they listen to their parents,' former rugby union player says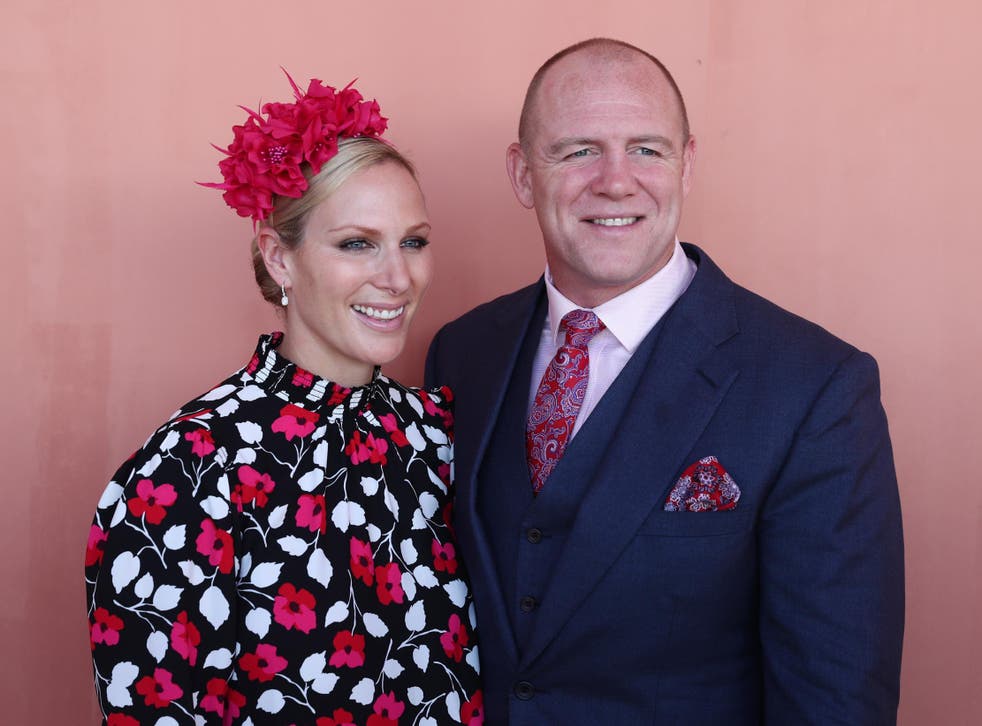 Mike Tindall has described how "frustrating" homeschooling can be, expressing his hope that his and Zara Phillips' eldest daughter will return to school in June.
Earlier this month, the government outlined plans to ease lockdown restrictions, which included the gradual reopening of schools in England.
In guidance published online on Monday 11 May, it states that by Monday 1 June "at the earliest", primary schools in England "may be able to welcome back children in key transition years". This includes students who are currently in nursery, Reception, Year 1 and Year 6.
Tindall and Phillips' eldest daughter, Mia, is six years old, while their younger daughter, Lena, is one.
During a recent interview with The Telegraph, Tindall explained that while in lockdown, he has taken on the role of teacher in his household in the mornings, "which is sometimes really nice, sometimes really frustrating".
Describing the difficulty of maintaining Mia's attention during homeschooling sessions, the former rugby union player said: "I don't think any child is a great homeschooler because they definitely listen to other people better than they listen to their parents".
"[Mia] can be brilliant one minute and then something you've seen her do a thousand times she'll just go 'I don't know how to do that' and then you go 'well I know you do', and she'll just say 'no I don't' and then you get frustrated, and you're trying not to get frustrated."
Tindall said that Mia enjoyed homeschooling for the first week or so "because it was different being around Mum and Dad all the time".
"But then, ultimately, it's the same people who are telling her off or telling her what to do and I think then she gets bored of that," he added.
Europe emerges from lockdowns across the continent

Show all 19
The former England captain continued, saying that the current plan is for Mia to return to school once it is possible for her to do so.
"The plan is, at the moment, that she would go back but obviously that's still up in the air," the 41-year-old said. "Every day you read different things... we'll just have to wait.
"There is no ideal situation," he added.
Tindall also spoke about the difficulty of being separated from his parents, who live in West Yorkshire.
His father, Phil, has Parkinson's disease and his mother, Linda, has asthma.
"It's just tough... they don't want to be cooped up but they are very worried about going too far afield and getting too close to everyone else," he stated.
Tindall and Phillips have not seen his mother-in-law Princess Anne in person throughout lockdown, despite the fact they live on the same estate as the Princess Royal.
Register for free to continue reading
Registration is a free and easy way to support our truly independent journalism
By registering, you will also enjoy limited access to Premium articles, exclusive newsletters, commenting, and virtual events with our leading journalists
Already have an account? sign in
Register for free to continue reading
Registration is a free and easy way to support our truly independent journalism
By registering, you will also enjoy limited access to Premium articles, exclusive newsletters, commenting, and virtual events with our leading journalists
Already have an account? sign in
Join our new commenting forum
Join thought-provoking conversations, follow other Independent readers and see their replies