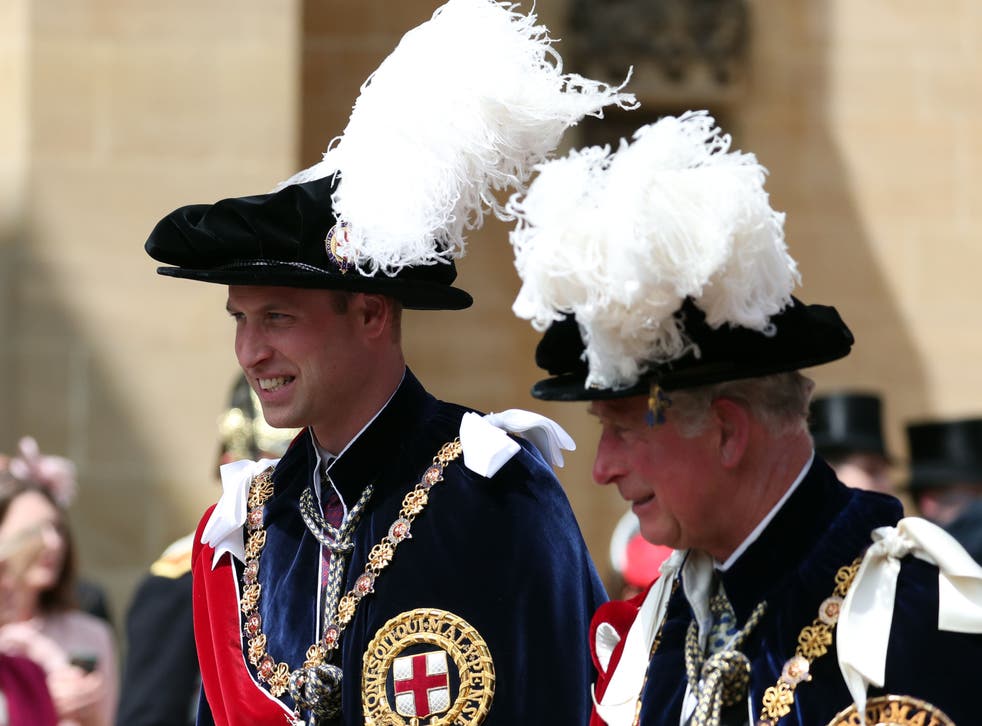 Prince Charles and Prince William 'more united than ever', claims royal expert
'The notion of "sovereign" is what has reunited them,' Katie Nicholl claims
After the recent death of Prince Philip, Prince Charles and his son Prince William are reportedly "more united than ever" in their vision for the future of the monarchy, a royal expert claims.
Speaking on True Royalty TV's programme, The Royal Beat, Katie Nicholl explained that while the Duke of Edinburgh's death marked "the end of an era", it was going to "open up a conversation that would tiptoe around those big future issues about where the monarchy is going to go and that inevitable handing over of power".
Nicholl explained recent events have prompted a conversation between the two royals, who are first and second in the line of succession.
The royal expert said that the father and son are "more united in their vision for the future of the monarchy than they ever have been".
She revealed to host Kate Thornton: "The sources I speak to say that the notion of 'sovereign' is what has reunited them in the wake of Andrew and 'Megxit' - that they are stronger now than ever and more focused."
Prince Harry and Meghan left the royal family in 2020, revealing in a tell-all interview with Oprah the negative effect it was having on the couple.
With those fractures in the family, Nicholl says there is a lot of difficult work to be done to mend them. Prince Charles reportedly took the first step, instigating a meeting with his two sons following Prince Philip's funeral on 17 April.
Nicholl explained: "It's not a case of waving a magic wand and everything is okay. There is a lot of work to do.
"There are a lot of bridges that need to be built and trust that needs to be regained. It's not going to happen in a quick walk around Windsor Castle.
"Credit to the Prince of Wales, who instigated that meeting as an initial icebreaker, because no one realises and appreciates more than Prince Charles that a divided Royal Family is not the unified monarchy that people want to see."
Prince Andrew stepped down from royal duties in 2019 after questions were asked about his friendship with convicted sex offender Jeffrey Epstein.
Nicholl says any suggestion that Prince Andrew may return to royal duties in the future is highly unlikely, as both Charles and William believe it would have "potential for disaster".
Join our new commenting forum
Join thought-provoking conversations, follow other Independent readers and see their replies