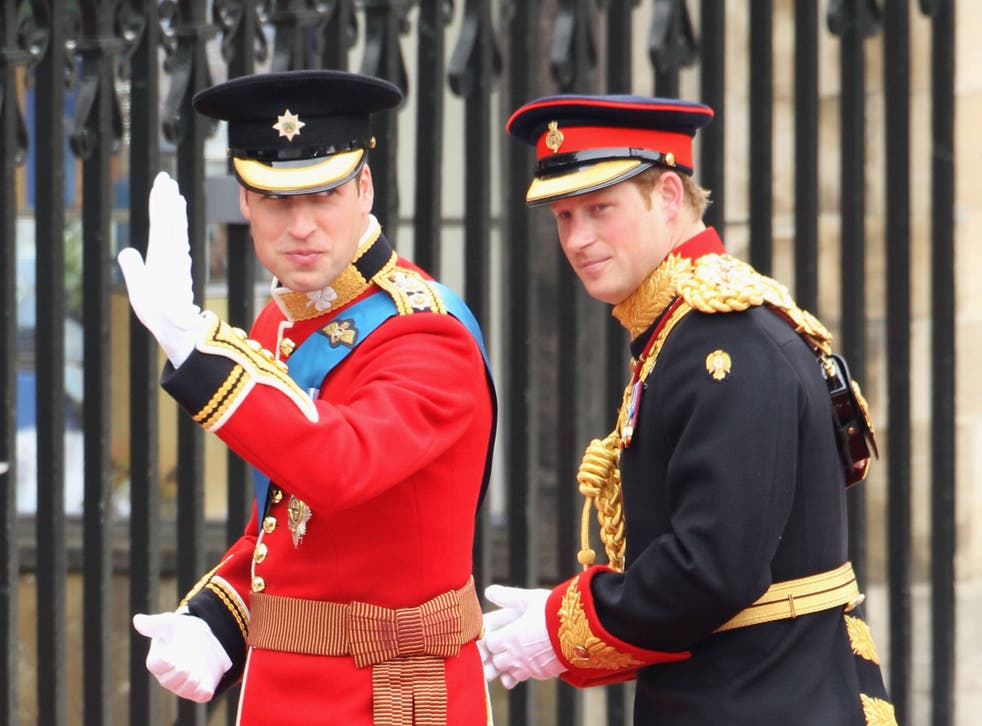 Prince Harry's best man speech at William and Kate's wedding featured 'Big Willy' joke
The eyebrow-raising term is reportedly Kate Middleton's nickname for her husband
Prince William and Kate Middleton's 10-year wedding anniversary is approaching, after the pair were married on 29 April 2011.
The ceremony took place at Westminster Abbey and was broadcast around the world as 2 billion people witnessed the event.
While the world witnessed them married, Prince Harry reportedly had the guests thoroughly entertained with his speech at the private reception afterwards.
Harry was his brother William's best man and is said to have injected humour and sentiment into his best man's speech, leaving Kate in tears.
Royal biographer and Editor in Chief of Majesty Magazine, Ingrid Seward, wrote at News.com.au that Harry referred to William as "the perfect brother" and gave some humorous impressions of the young couple.
Seward wrote: "He called William the 'perfect brother', referred to him as 'dude' several times, called his relationship with Kate 'inspirational', and, to huge applause, added: 'William didn't have a romantic bone in his body before he met Kate, so I knew it was serious when he started cooing down the phone.'"
She continued: "According to late-night revellers leaving the party, Harry then did a high-pitched impersonation of Kate calling William one of her favourite nicknames 'Big Willy' and of his brother calling her 'Babykins', to much hilarity from the guests."
Harry, who was 26 at the time, was also credited for "transforming the Throne Room at Buckingham Palace into a nightclub" with the help of Kate's sister Pippa Middleton.
They also included the touch of placing "giant glass bowls of Kate and William's favourite Haribo sweets" around the room.
Harry was reportedly told by his girlfriend at the time, Chelsea Davy, to remove a line from his speech that mentioned Kate's "killer legs" for fear of embarrassing the new bride.
He also reportedly donned a fez and stood on a table while delivering his best man's speech.
Join our new commenting forum
Join thought-provoking conversations, follow other Independent readers and see their replies