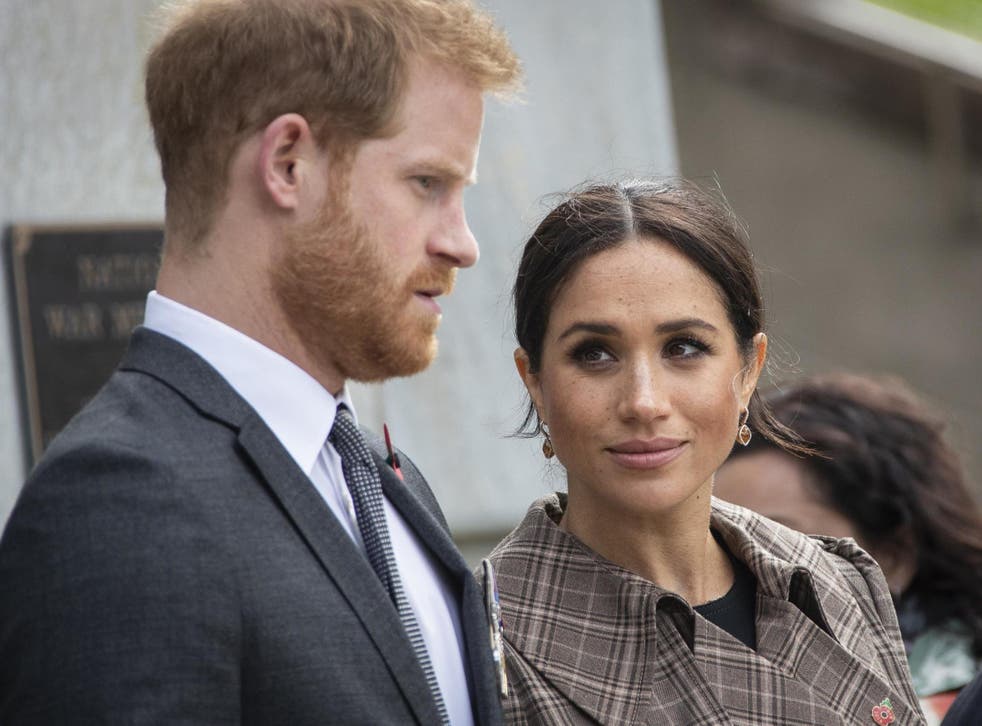 Harry and Meghan can do 'great philanthropic work' now, says David Furnish
'I know how passionately they want to give back,' says filmmaker
The Duke and Duchess of Sussex can achieve "great philanthropic work" now that they have stepped down from their roles in the royal family, David Furnish has said.
Speaking to Press Association, the filmmaker said the couple were at an "interesting juncture of their life right now".
"And I know how passionately they want to give back and they really feel that they have a platform and an awareness and an opportunity to really do great, great philanthropic work," he said,
Furnish went on to describe Prince Harry and Meghan Markle as "like family" to him and his husband, Sir Elton John.
"We have a lot in common with Harry and Meghan," he said.
World reacts to Prince Harry and Meghan stepping down

Show all 24
"Elton and Prince Harry launched our MenStar Coalition at the International Aids Conference in Amsterdam, we've raised money and given money to Sentebale, his HIV/Aids children's charity work in Lesotho.
"And Meghan and he both share a great love of Africa and so much of the work we do is based in Africa."
In January, Prince Harry and Meghan revealed their decision to "step back" from the royal family and pursue a "financially independent" life split between North America and the UK.
On Thursday, the couple made their first joint public appearance since making the announcement at an event hosted by JP Morgan in Miami, Florida.
Prince Harry is said to have made a speech at the event in which he spoke about how difficult the last few weeks had been for him and Meghan but how he does not regret his decision.
Prior to Harry's departure to Vancouver, which is where the couple are currently thought to be residing, he delivered a speech at a private dinner for the Sentebale charity and explained "there was no other option" for him and his family but to step away from the royal family.
"Once Meghan and I were married, we were excited, we were hopeful, and we were here to serve," he said. "For those reasons, it brings me great sadness that it has come to this.
"The decision that I have made for my wife and I to step back is not one I made lightly. It was so many months of talks after so many years of challenges and I know I haven't always got it right, but as far as this goes there really was no other option."
Register for free to continue reading
Registration is a free and easy way to support our truly independent journalism
By registering, you will also enjoy limited access to Premium articles, exclusive newsletters, commenting, and virtual events with our leading journalists
Already have an account? sign in
Register for free to continue reading
Registration is a free and easy way to support our truly independent journalism
By registering, you will also enjoy limited access to Premium articles, exclusive newsletters, commenting, and virtual events with our leading journalists
Already have an account? sign in
Join our new commenting forum
Join thought-provoking conversations, follow other Independent readers and see their replies