Meghan Markle baby names: What will Harry and Meghan call their second child?
Oliver and Diana currently top the list, according to bookmakers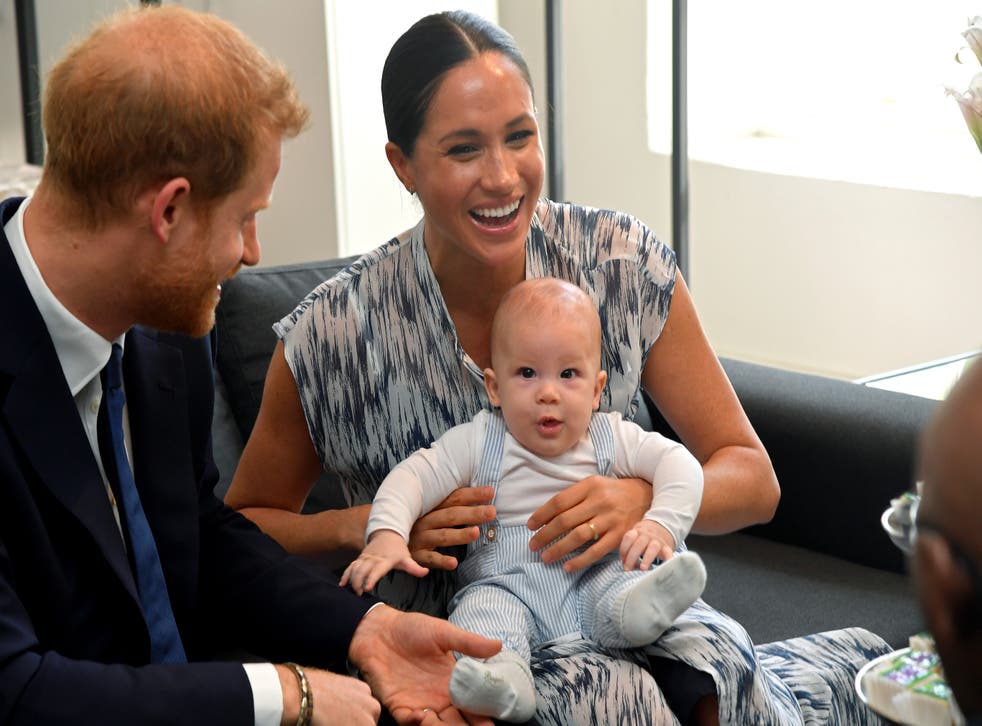 On Sunday, the Duke and Duchess of Sussex announced that they were expecting their second child.
"We can confirm that Archie is going to be a big brother," a spokesperson for the couple said.
The announcement came with a black-and-white picture of the couple, taken by Misan Harriman, sat under a tree, with Harry resting his hand on Meghan's head as she lay on the grass with her hand on her bump.
Their new baby will be two years older than the couple's first child, Archie Harrison Mountbatten-Windsor, who was born in May 2019.
A Buckingham Palace spokesperson said: "Her Majesty, Duke of Edinburgh, Prince of Wales and the entire family are delighted and wish them well.''
But what will the couple name their second child?
While it remains unknown whether the couple will be having a boy or a girl, bookmakers are already ranking the odds on what people suspect the couple might call their unborn child.
According to a list compiled by Betfair, one of the world's largest international online sports betting providers, the two top contenders right now are Oliver and Diana, with 8/1 odds.
This is followed by Arthur and Grace, 10/1 odds, Philip, Albert, George and Isabella, all of which are 12/1 odds.
Betfair spokesperson Sam Rosbottom said: "Having picked Archie - a name that wasn't even on our list, for their first child - the odds suggest Meghan & Prince Harry could opt for a more traditional name for their second with Oliver and Diana the joint 8/1 favourites with Betfair."
"Other names with royal connections are also towards the top of the betting including Arthur and Grace, both at 10/1 and Philip, Albert, George & Isabella all at 12/1."
See the full list of names in the running and their respective odds below.
Oliver 8/1
Diana 8/1
Arthur 10/1
Grace 10/1
Philip 12/1
Albert 12/1
George 12/1
Isabella 12/1
Alice 14/1
Charles 16/1
Edward 16/1
Alexandra 18/1
Andrew 18/1
Ivy 20/1
Victoria 20/1
Henry 20/1
Edmund 20/1
Emily 20/1
Victor 25/1
Jack 25/1
Sarah 25/1
Doria 25/1
Spencer 25/1
Celia 25/1
Augusta 33/1
Frederick 33/1
Edith 33/1
Mary 40/1
James 40/1
Godfrey 50/1
Eugenie 50/1
Fiona 50/1
Camilla 66/1
Frances 100/1
Nicola 100/1
William 100/1
Thomas 100/1
Boris 200/1
Betfair has also found there is currently a 50/50 split on whether the couple's second child will be a boy or a girl, with both options offering odds of 5/6.
Register for free to continue reading
Registration is a free and easy way to support our truly independent journalism
By registering, you will also enjoy limited access to Premium articles, exclusive newsletters, commenting, and virtual events with our leading journalists
Already have an account? sign in
Register for free to continue reading
Registration is a free and easy way to support our truly independent journalism
By registering, you will also enjoy limited access to Premium articles, exclusive newsletters, commenting, and virtual events with our leading journalists
Already have an account? sign in
Join our new commenting forum
Join thought-provoking conversations, follow other Independent readers and see their replies