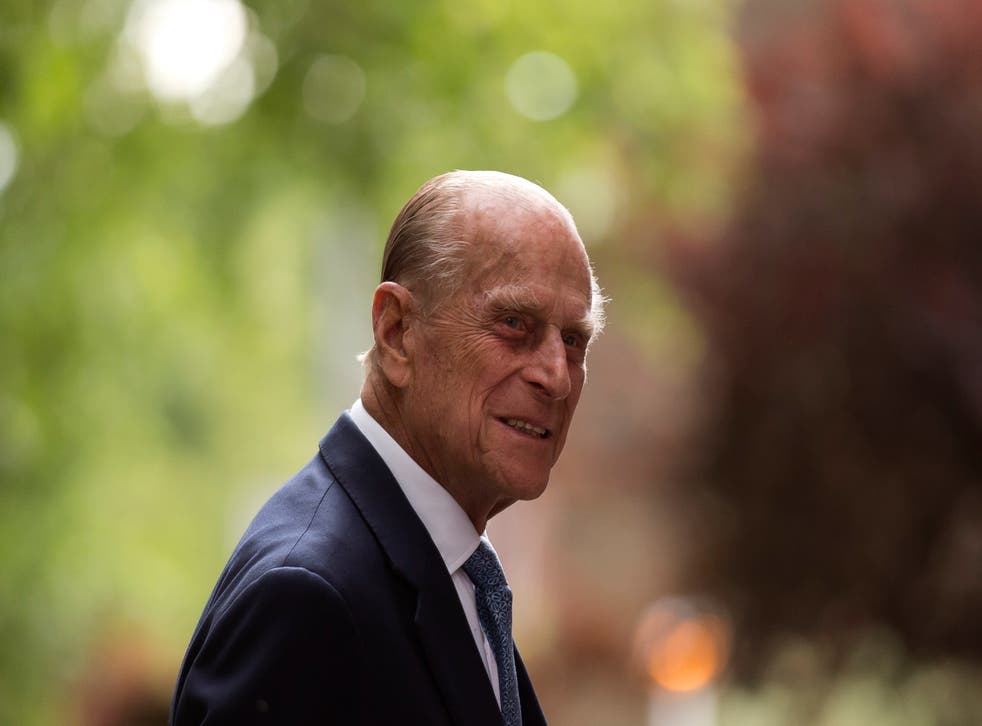 Prince Philip: How to sign the official online book of condolence
Due to the ongoing coronavirus pandemic, a physical condolence book will not be available for the public to sign
The Royal Family has set up a digital book of condolence for members of the public to pay tribute to the Duke of Edinburgh following his death at the age of 99 on Friday 9 April.
Buckingham Palace announced that Prince Philip had "passed away peacefully" at Windsor Castle and described the Duke as The Queen's "beloved husband", via a statement posted to the official Royal Family Twitter account.
Following the announcement, members of the public gathered at Buckingham Palace and Windsor Castle to pay their respects, laying bouquets, garlands, cards and even bottles of Cognac in tribute.
But, due to concerns for public safety as a result of the ongoing coronavirus pandemic, the palace has since requested that people do not travel to the properties to lay flowers and instead consider making a donation to a charity.
The statement read: "The Royal Family ask that members of the public consider making a donation to a charity instead of leaving floral tributes in memory of The Duke."
An online book of condolence has also been set up for those who wish to leave a personal message.
"During the current public health situation, Books of Condolence will not be available for the public to sign," the palace said.
"An Online Book of Condolence is now available on the Royal website for those who wish to send a personal message of condolence."
Condolence books have a long tradition of being displayed at funerals or wakes so mourners may write messages of sympathy. They are then given to family members of the deceased to act as keepsakes.
Following the death of public figures, books of condolence have been left in public buildings for people to sign. When Diana, Princess of Wales died in 1997, thousands queued to sign the official condolence book which was placed in St. James' Palace.
The Royal Family book of condolence for Prince Philip can be signed here.
To fill in the book, users need to enter their name, email address and location, as well as their message of condolence, before previewing their entry and pressing send.
A "selection of messages" will be passed on to members of the Royal Family "and may be held in the Royal Archives for posterity".
The Church of England has also opened an online condolence book, with a note on their website saying: "The government has advised that in order to observe current Covid-19 precautions, physical condolence books should not be offered at this time."
The Church of England condolence book for the Duke can be signed here.
Despite requests not to gather to pay respects to the late Duke, members of the public have continued to gather at Buckingham Palace and Windsor castle to place tributes.
Flags are being flown at half-mast across the nation and gun salutes are planned across the UK for midday on Saturday 10 April, in honour of the late Duke.
Prince Philip was the longest serving consort in British history. He and the Queen were married for 73 years. The Queen has expressed her "deep sorrow" at his passing. He died just eight weeks shy of his 100th birthday.
Join our new commenting forum
Join thought-provoking conversations, follow other Independent readers and see their replies