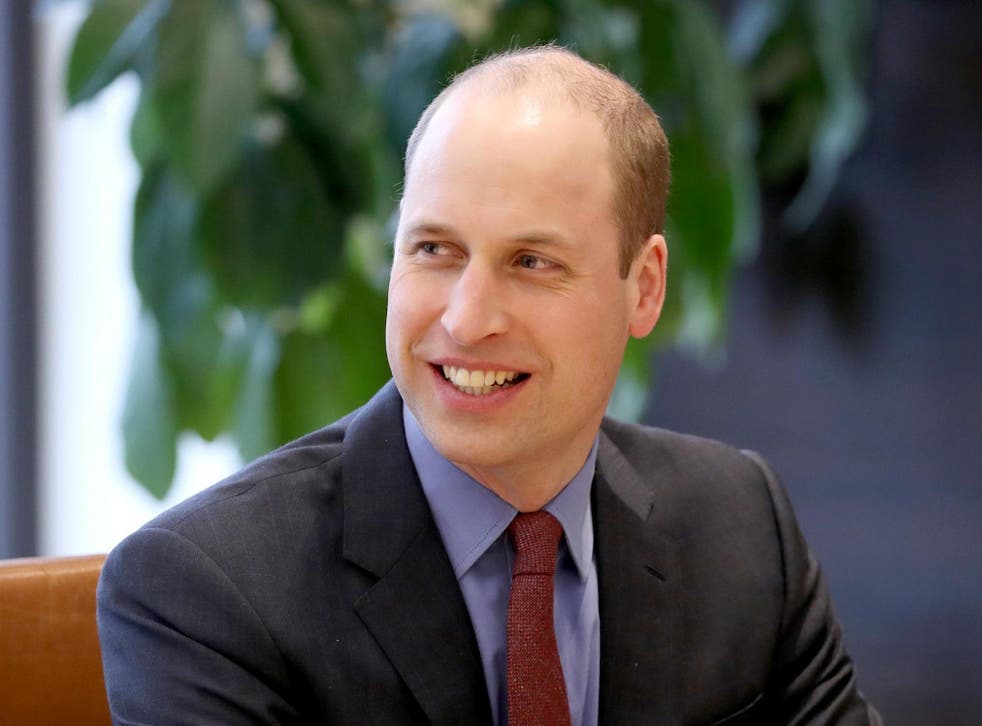 Prince William records mental health message for national church service
Service is taking place on final day of Mental Health Awareness Week
The Duke of Cambridge has recorded a message for a national Church of England service urging those who are experiencing mental health issues to seek help.
The message was pre-recorded for Sunday's online event to mark the end of Mental Health Awareness Week.
The service is being led by the Reverend Professor Gina Radford, a vicar in Devon and former deputy chief medical officer for England.
During Sunday's national online Church of England service, Reverend Radford will say in her sermon that Mental Health Awareness Week has had "particular significance" this year, as more people are struggling with their mental wellbeing throughout the coronavirus pandemic.
"For some people of faith this is particularly challenging. Surely, we might ask, my faith should get me through?" she will state.
"But we need to face the reality that we are human – we are body, mind and spirit. We are all susceptible to mental ill-health, just as we are to physical ill-health."
The service will also feature Reverend Professor Chris Cook, director of the Centre for Spirituality, Theology and Health at Durham University and a former professor of psychiatry, and Jenny Flannagan, a representative for charity Youthscape.
"Lots of young people are finding their anxiety is increasing, not knowing what is going to happen in the future," Ms Flannagan, who works to support those aged 14 to 19 struggling with self-harm, will say.
"Lots of them are stuck in really difficult family situations, some of them are dealing with grief."
In addition to his message for the Church of England service, Prince William has spoken on several occasions throughout the week encouraging open conversations about mental health.
16 male celebrities who have spoken about mental health

Show all 16
To start the week, he and the Duchess of Cambridge participated in a radio message, which was broadcast across every radio station in the UK at the same time.
"We're all connected and sometimes just talking about how you're feeling can make a big difference," Prince William said in the radio message.
"So right now, let's join together across the UK and reach out to someone."
Catherine added that "if you're struggling, it's important to talk about it."
"Or if you know someone who is acting differently, it's OK to ask how they are. Use this moment to send a message. Because we're all connected."
During the week, the duke also spoke to representatives from Lifelines Scotland to discuss the impact mental health issues have had in their line of work and the importance of breaking down mental health stigmas.
In a documentary due to be aired on BBC One on Thursday 28 May, Prince William spoke of how becoming a father brought back emotions he felt after the death of his mother, Princess Diana.
Register for free to continue reading
Registration is a free and easy way to support our truly independent journalism
By registering, you will also enjoy limited access to Premium articles, exclusive newsletters, commenting, and virtual events with our leading journalists
Already have an account? sign in
Register for free to continue reading
Registration is a free and easy way to support our truly independent journalism
By registering, you will also enjoy limited access to Premium articles, exclusive newsletters, commenting, and virtual events with our leading journalists
Already have an account? sign in
Join our new commenting forum
Join thought-provoking conversations, follow other Independent readers and see their replies