Princess Anne once called someone 'the most stupid person' after forgetting to turn microphone off
Sebastian Coe recalls the incident in an ITV documentary for the royal's 70th birthday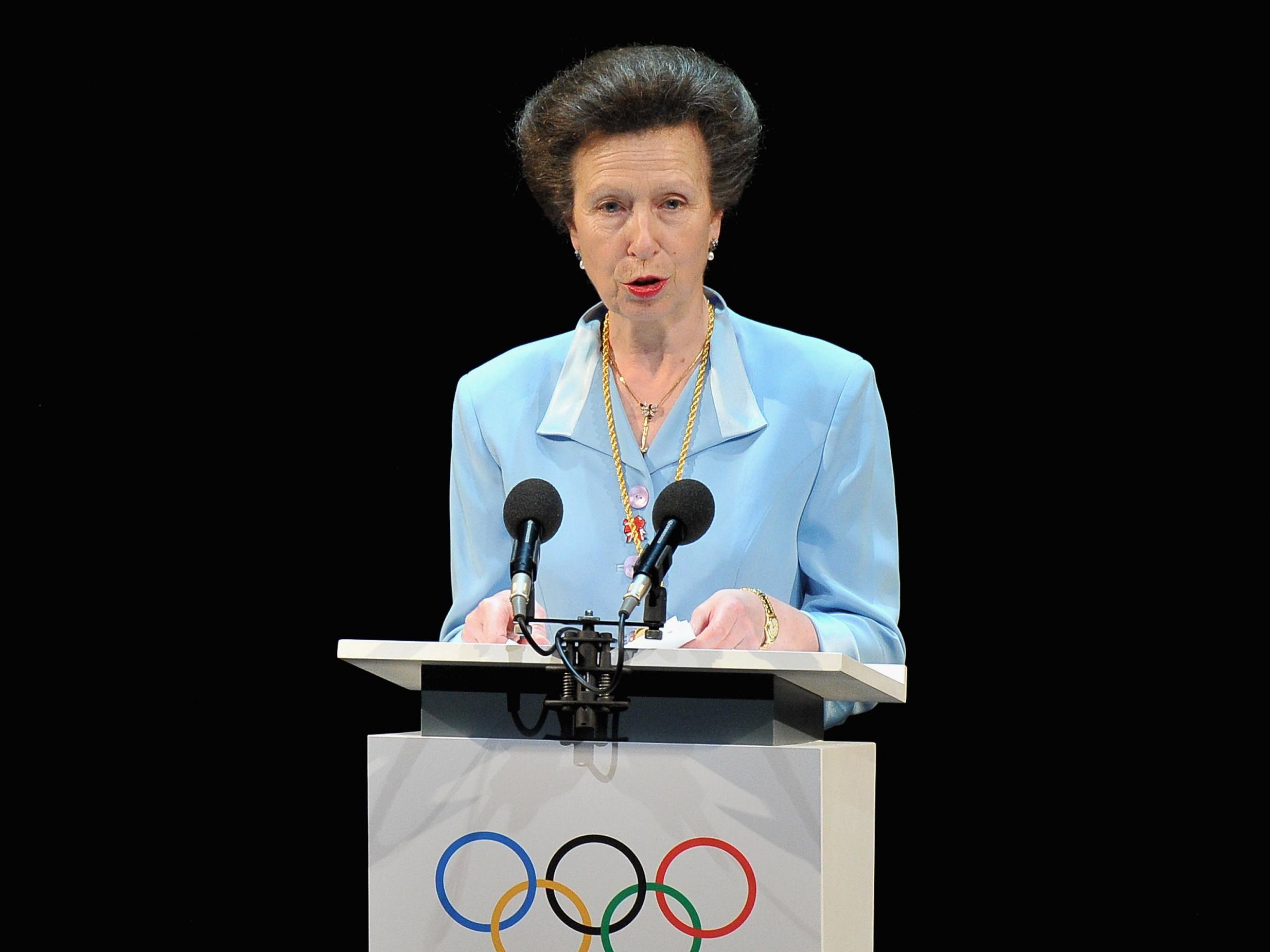 Princess Anne once described a member of the London Olympics committee as "the most stupid in world sport", unaware that her microphone was still on at the time, says Sebastian Coe.
In honour of the Princess Royal's upcoming 70th birthday on 15 August, ITV has produced a documentary titled Anne: The Princess Royal at 70.
Several individuals who know the Queen's only daughter paid homage to her in the film, including Coe, who chaired the organising committee for the London 2012 Olympic Games.
In the documentary, Coe recalled working with Princess Anne during the Olympic Games, the latter being the president of the British Olympic Association and a former Olympian.
The World Athletics president spoke about a time when he and the royal were speaking with members of the London Olympics committee.
"I do remember after a rather long-winded interjection by one of the committee members she's actually forgotten to turn her microphone off," Coe said, describing the incident as one of his "favourite moments".
"She managed to utter the immortal words: 'I think this person is probably the most stupid person in world sport.' And this echoed around the room."
According to Coe, while someone else may have cringed at their mistake, Princess Anne maintained her composure and "never flinched".
"It was as though it never happened, and we just moved on," he said.
In pictures: Best moments of London Olympics 2012
Show all 30
Princess Anne became the first member of the royal family to compete in the Olympic Games, riding the Queen's horse Goodwill at the 1976 Olympic Games in Montreal.
Five years previously, she was voted the BBC Sports Personality of the Year, a title also bestowed upon her daughter, Zara Phillips, in 2006.
In the documentary, Princess Anne spoke about the moment she survived an armed kidnapping attack.
Just four weeks after marrying Captain Mark Phillips, the couple were on their way home from a charity event when a car blocked their chauffeur-driven Rolls Royce, forcing the vehicle to stop.
The chauffeur, a security officer and a nearby tabloid journalist were shot by the car's driver, who then told Princess Anne to get out of the car.
She refused, telling the gunman: "Not bloody likely."
You can watch the full documentary Anne: The Princess Royal at 70 on the ITV Hub here.
Join our commenting forum
Join thought-provoking conversations, follow other Independent readers and see their replies