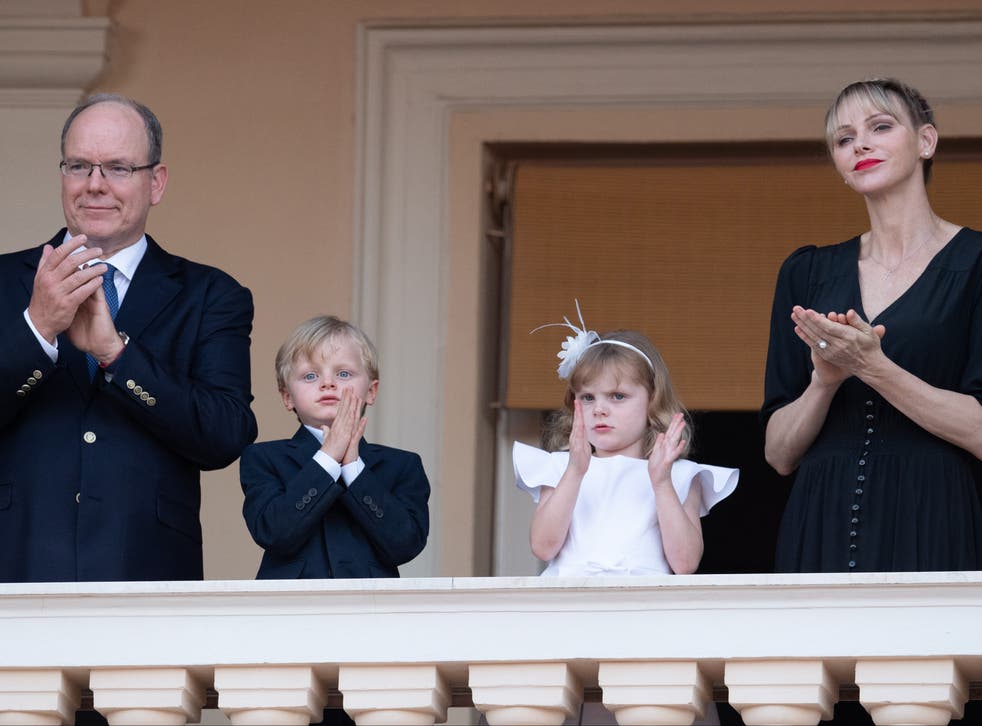 Princess Charlene says she is 'thrilled' to be reunited with family after three months apart due to operation
Photos mark first time family has been together since June
Princess Charlene of Monaco has expressed her joy at being reunited with her family after being separated for months as she underwent a series of medical procedures.
On Wednesday, the royal, who has been in South Africa since May due to complications resulting from a sinus lift and bone graft in preparation for dental implants, shared photos to Instagram of herself, her husband Prince Albert and their two children, six-year-old twins, Princess Gabriella and Prince Jacques.
"I am so thrilled to have my family back with me," the 43-year-old captioned the photos, before adding: "(Gabriella decided to give herself a haircut!!!) Sorry my Bella I tried my best to fix it."
In the first of the pictures, which were reportedly taken at a safari resort in the Kwa-Zulu Natal region of South Africa where the family is vacationing, according to People, the princess holds her children in her lap while a smiling Prince Albert kneels next to them.
The album also includes a photo of the twins playing in a tree, with Gabriella sporting a short bob haircut and pointed bangs, and a shot of Charlene sitting in the grass along with her son, while the final portrait shows the entire family posing amongst the backdrop of grass and trees.
In additional photos posted on Wednesday, Charlene and Albert can be seen embracing on a wooden porch.
The vacation, which follows rumours that the couple were considering separating, marks the first time that the family has been together since June, when Prince Albert and the children last visited Princess Charlene in her home country.
The royal, who has been receiving treatment for a sinus infection that occurred after undergoing the ear, nose and throat procedure in early May,  previously revealed in July during an interview with South Africa Radio 702's host Mandy Wiener that she was eager to reunite with her family, and hoped that she would be able to return to Monaco at the end of October.
At the time, Charlene acknowledged that she "cannot force healing," but said that she was feeling "well".
According to People, the mother-of-two underwent another surgery 12 days ago to address complications that arose from her previous procedures, with the palace later confirming that the operation "went well".
In response to Princess Charlene's Instagram photos, many royal fans have expressed their happiness at seeing the family reunited.
"Glad you are all back together. Take care," one person commented, while another wrote: "So happy that all of you are back together."
Join our new commenting forum
Join thought-provoking conversations, follow other Independent readers and see their replies