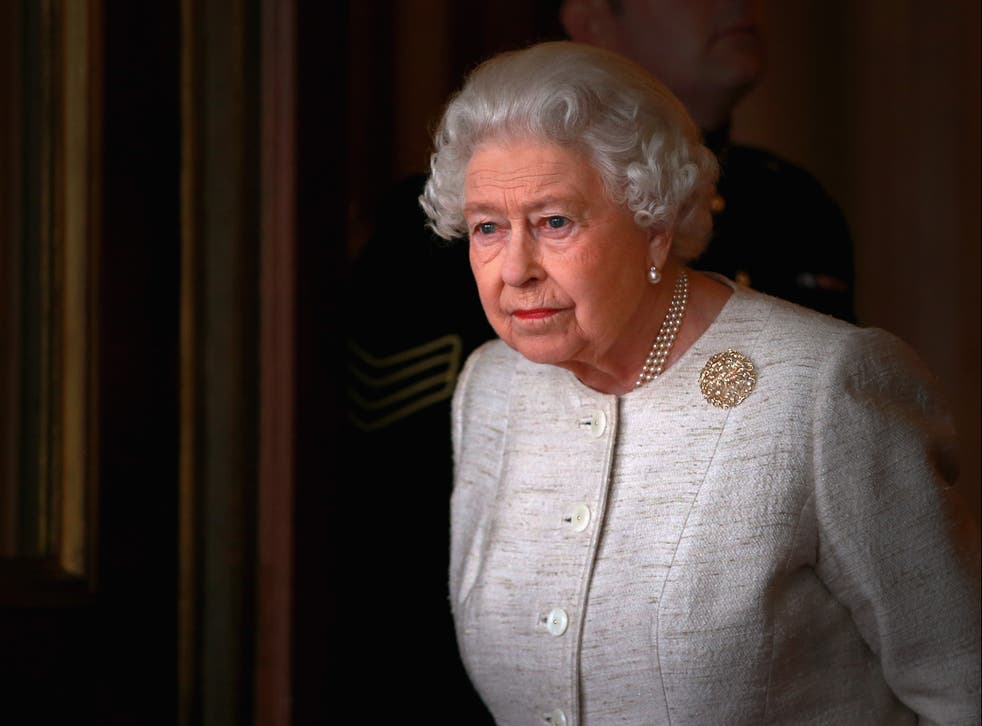 Queen praised for returning to royal duties just days after death of Prince Philip
'Our country is truly blessed to have her as our monarch,' said one person
The Queen has been praised for resuming royal duties following the death of her husband Prince Philip on 9 April at Windsor Castle.
Amid an ongoing period of mourning for the Duke of Edinburgh, the monarch undertook her first royal duty since his death on Tuesday.
Her Majesty hosted a retirement ceremony for her household's most senior official, the Earl Peel, who stood down as Lord Chamberlain.
While still in his role as Lord Chamberlain, the Earl Peel helped oversee the planning of the duke's funeral, due to take place on Saturday 17 April.
He is passing the role of Lord Chamberlain to former MI5 spy chief Baron Parker.
The official retirement engagement was registered in the Court Circular, which lists the events attended by the Queen and her family.
The engagement took place four days after the death of Prince Philip and marks the Queen's first return to royal duties.
The monarch, who was married for 73 years, has been praised for her commitment to her duties during the period of mourning for her late husband.
Those on social media have commented on the Queen's actions. One wrote they were "in awe" of the Queen.
They said: "In anybody's book, doing any formal duty four days after losing your husband/partner of 73 years is completely stellar. Your majesty In awe of you."
Another wrote: "Her Majesty - unstinting in her duty and service to the nation, even at this time of immense personal grief. Our country is truly blessed to have her as our Monarch."
One social media user simply wrote: "My God she's unstoppable."
The Queen was again praised for her dedication to her duties as another commented that she "inspires the nation".
Only 30 members of the royal family will be permitted to attend the funeral on Saturday due to ongoing coronavirus restrictions.
Join our new commenting forum
Join thought-provoking conversations, follow other Independent readers and see their replies