Husband of Sweden's crown princess denies 'mean' and 'false' infidelity rumours in rare TV interview
Prince Daniel,  Duke of Västergötland, addressed claims that his marriage to Crown Princess Victoria was on the brink of collapse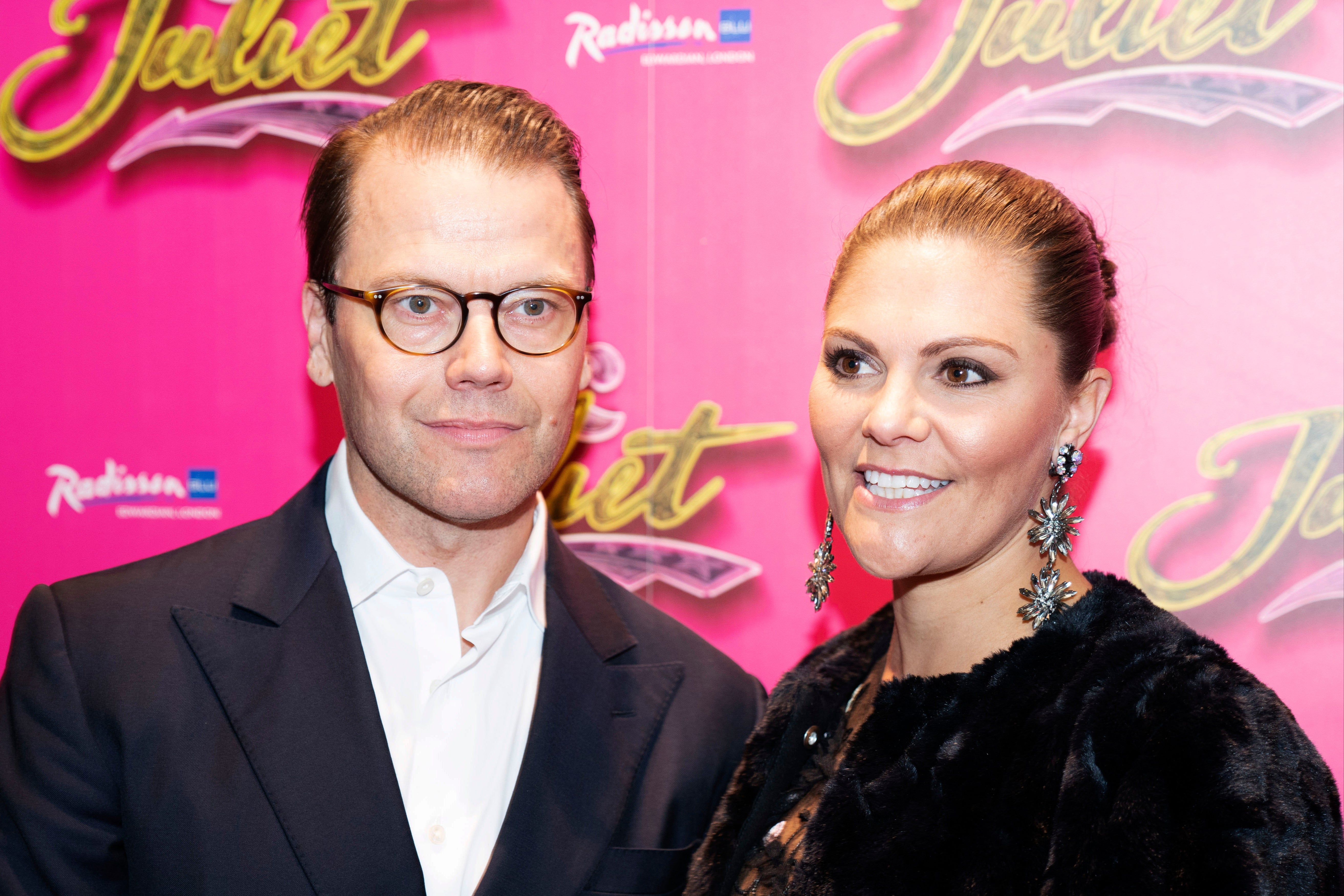 The husband of Sweden's crown princess has denied rumours that there has been infidelity in the marriage and rubbished any claims that they are on the brink of divorce.
Prince Daniel, Duke of Västergötland, who will become prince consort if his wife, Crown Princess Victoria, becomes Queen, called rumours about his marriage "mean" and "false" in a rare TV interview with SVT, Sweden's public broadcaster.
"Many friends from across Sweden and overseas have got in touch and things arrived at a certain point where we felt we could no longer accept it," he said in the interview, which was aired on Tuesday (29 August).
"I don't think there is any reasonable person who believes in this rumour," he added.
However, Daniel Nyhlen, a reporter for Stoppa Pressarna who first published the claims in early 2022, has insisted that the sources they used were "very credible".
"We had very credible informants, including special police guards and other staff close to the couple," Nyhlen told a podcast for the newspaper Svenska Dagbladet. "I really had no qualms about it. This is about Sweden's constitution."
Prince Daniel, born Olof Daniel Westling, was a personal trainer and gym owner before he married into the royal family.
The pair met in 2002 when Prince Daniel became Victoria's personal trainer. By 2008, they moved into an apartment on the grounds of Drottningholm Palace. They married in 2010, in a lavish ceremony that was Sweden's first full-scale royal wedding since the marriage of King Carl XVI.
Initially, there was some disapproval surrounding the match, with some Swedes criticising Daniel's "commoner" background.
The pair now share two young children, Princess Estelle, 11 and Prince Oscar, seven. Victoria is the eldest child of King Carl XVI Gustaf, making her heir to the Swedish throne, and therefore, Daniel will become prince consort if she ascends the throne.
The rumours of an infidelity in the marriage were circulated in early 2022 when Stoppa Pressarna (Stop the Press), a Swedish celebrity gossip outlet reported that Daniel had "betrayed" his wife and the pair were extremely close to a divorce. The outlet claimed that Victoria decided to give her husband "another chance" when the royal household issued a statement to deny any rumours.
In an initial statement released last year, the couple said: "We wish to make it clear, once and for all, that the rumours that are now spreading are completely baseless."
A statement on the couple's Instagram read: "It has come to our attention that there are widespread negative rumours about our private relationship.
"Allegations are being spread about betrayal in the relationship and an impending divorce."
"Normally, we do not comment on rumours and speculation. But in order to protect our family, we wish to make it clear, once and for all, that the rumours that are now spreading are completely unfounded."
However, the celebrity news outlet continued to report that the couple's relationship was in jeopardy, which prompted Daniel to re-address the claims in the SVT interview.
Meanwhile, Victoria, Daniel and their two children have made a number of public appearances in recent weeks.
Join our commenting forum
Join thought-provoking conversations, follow other Independent readers and see their replies