Charles and Diana: A timeline of their relationship from first flirtations to adultery and divorce
The new series of The Crown charts the couple's relationship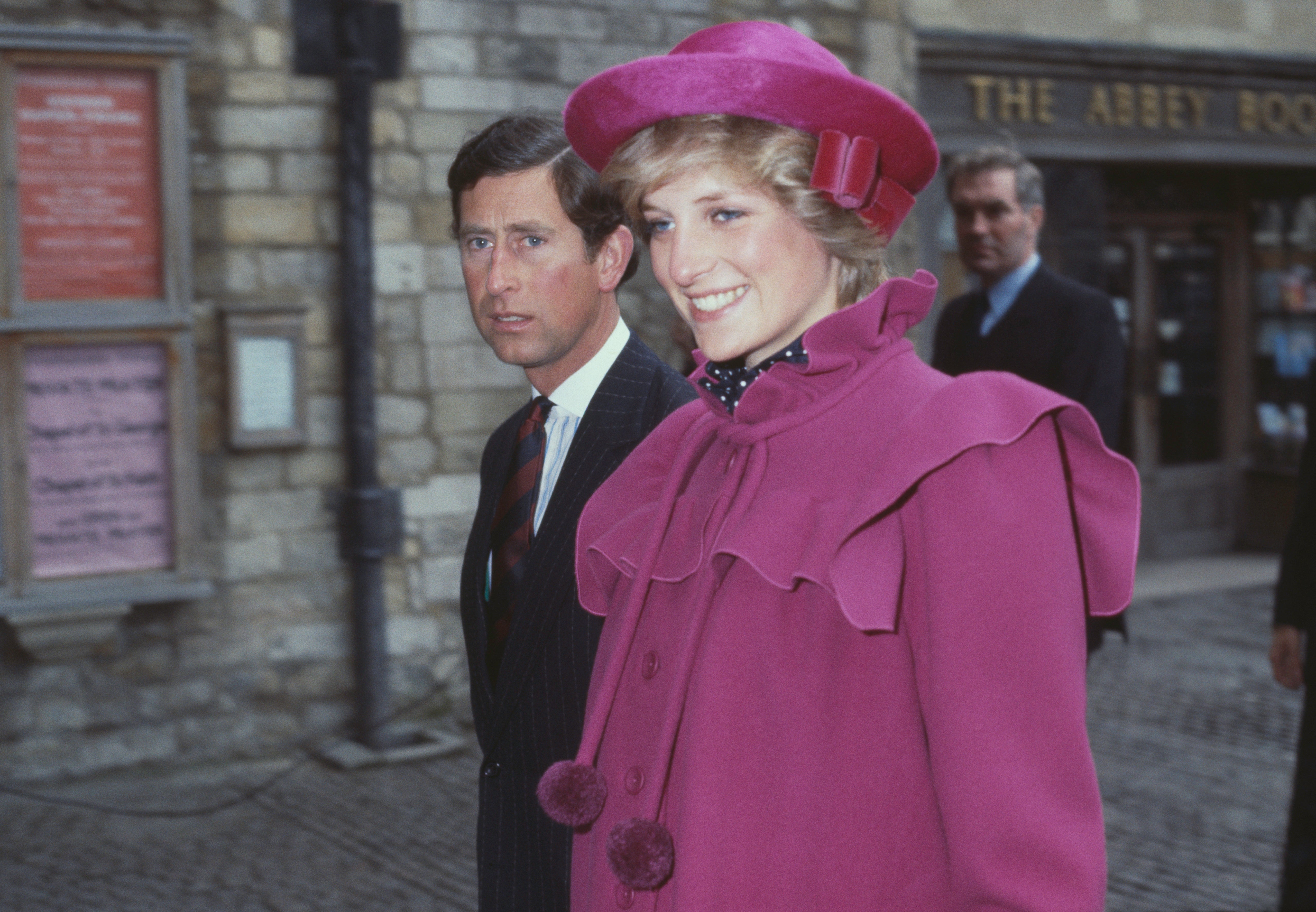 Leer en Español
The latest instalment of The Crown treats viewers to a look at the royal family's lives against the backdrop of historical events like Margaret Thatcher's appointment as prime minister and the Falklands War.
While the hit historical drama sees the return of Olivia Colman as Queen Elizabeth II and Helena Bonham Carter as her younger sister Princess Margaret, it also welcomes several new faces, including fledgling star Emma Corrin, who will play the late Princess Diana.
The series charts the beginning of the relationship between Prince Charles, played by Josh O'Connor, and the then-Lady Diana Spencer.
But how did their romance begin? And when did things begin to fall apart between the couple, whose divorce was finalised in 1996? Here's everything you need to know from start to finish.
November 1977
Prince Charles and Lady Diana Spencer meet for the first time at her family estate, Althorp House, in Northamptonshire, England. She was 16 years old; he was 29. At the time, Charles was dating Diana's older sister, Sarah, and was visiting her for a weekend of pheasant shooting. 
"As Diana remembers it, they met in 'the middle of a plowed field'," states an article published in The Daily Times in July 1981. In an interview conducted in 1981, Prince Charles recalled meeting Diana for the first time and said he could "remember thinking what a very jolly and amusing and attractive 16-year-old she was" and described her as "great fun, and bouncy and full of life". 
Diana recalled their first meeting in private tapes that were released as part of the 2017 documentary Diana: In Her Own Words, in which the late Princess of Wales is recorded as saying that she was "amazed" to receive attention from Prince Charles when she was 16 years old. "Why would anyone like that be interested in me?" she added.
In The Crown, the couple meet for the first time inside Althorph House while Diana is dressed as a tree for a school production.
July 1980
Charles, who had since split up with Diana's sister (she married Neil Edmund McCorquodale that year), and Diana went to stay with a mutual friend, Philip de Pass, at his family home in Sussex for a weekend.
While there, Diana speaks to Charles about the assassination of his great uncle, Lord Mountbatten, with whom he had been very close. "The next minute, he leapt on me, practically," she claimed in the tapes that were released in Diana: In Her Own Words. "But then it sort of built up from there," she added of their courtship. 
September 1980
Diana is pictured at the royal family's private estate, Balmoral, in Scotland. News of their relationship is covered in the press.
In The Crown, Charles is reluctant to invite Diana, instead longing for Camilla Parker-Bowles to join him. But after Parker-Bowles declines and encourages him to invite Diana, he proceeds.
The programme shows the royal family adoring Diana on a first impression and she passes what the characters refer to as "the Balmoral test" for their guests.
February 1981
Prince Charles proposes to Diana at Windsor Castle. Diana is 19 years old at this point and moves from a small flat in Earl's Court to Clarence House to live with Charles.
The couple's engagement is formally announced on 24 February. A reporter asked Charles if the couple were in love and he famously replied "whatever 'in love' means".
In The Crown, Charles phones the Queen to let her know he proposed. The Queen then tells the rest of the family.
Charles says he proposed in the nursery and didn't go down on one knee. He says Diana told him it was the happiest moment of her life. 
In the programme, Diana returns to London after the proposal alone and celebrates the engagement with friends at a nightclub.
She is also shown a selection of engagement rings by the Queen and chooses one that hasn't been passed down and has to be bought.
The show also sees Diana discuss Charles' "whatever love means" line with her friends.
March 1981
Charles departs for Australia and New Zealand for five weeks and Diana is photographed crying at Heathrow airport.
Recalling the moment in Diana: In Her Own Words, the Princess allegedly said: "It just broke my heart".
In The Crown, Charles doesn't call Diana for three weeks while he is away. Diana also meets Camilla Parker-Bowles for the first time after Charles encourages them to spend time together. 
In the show, Diana learns of Charles and Camilla's nicknames for one another: Fred and Gladys.
July 1981
The couple tie the knot after less than a year of dating in a lavish ceremony at Westminster Abbey on 29 July. The event is watched by an estimated 750 million people on TV and Diana is granted the title Princess of Wales.
Diana wears a gown designed by Elizabeth and David Emanuel.
In The Crown, Diana is shown as having doubts about the wedding after finding out that Charles had bought a bracelet for Camilla with the words "Fred & Gladys" engraved on it.
June 1982
The couple welcome their first child together: Prince William. Diana suffered from postpartum depression after the birth. 
Speaking about it to the BBC's Martin Bashir in 1995, Diana said: "You'd wake up in the morning feeling you didn't want to get out of bed, you felt misunderstood, and just very, very low in yourself."
March 1983
Charles and Diana go on an official tour to Australia with Prince William. They are photographed looked happy and very much in love.
In The Crown, Diana and Charles argue a lot on this trip, mostly because Diana has found secret letters from Charles to Camilla.
September 1984
Prince Harry is born on 15 September at the Lindo Wing of St Mary's hospital in London - where Prince William and Kate Middleton's children were also born.
1986
Prince Charles begins an affair with Camilla Parker-Bowles, according to his official biographer Jonathan Dimbleby. It's reported that Diana's affair with army captain James Hewitt also begins at this time.
In The Crown, Charles starts seeing Camilla more frequently during this period.
1987
Diana stays home while Charles goes on the royal family's annual summer holiday to Balmoral. This leads to speculation that the couple are taking time apart due to marital troubles.
May 1992
Andrew Morton publishes details of Charles' affair with Parker Bowles in Diana: Her True Story.
The princess helped with the book in secret, as it is now known that she provided Morton with audio recordings.
November 1992
Charles and Diana visit South Korea on an official trip together and are dubbed "the Glums" by the tabloid press due to appearing so unhappy together.
December 1992
It is announced by then-prime minister John Major that Charles and Diana are separating. "This decision has been reached amicably and they will both continue to participate fully in the upbringing of their children," Major read from a Buckingham Palace statement.
Recalling the decision to split in a 1995 interview with the BBC's Panorama, Diana said that she felt "deep, deep, profound sadness". "We had struggled to keep it going, but obviously we'd both run out steam," she added.
August 1996
The divorce is finalised and Diana relinquishes her Her Royal Highness status.
Diana is photographed on the property of Mohammad Al-Fayed, (whose son, Dodi Fayed, she was dating at the time), in Saint Tropez, during a holiday with her sons, Princes William and Harry.
August 1997
Diana is killed in a car crash in a road tunnel in Paris. Her partner, film producer Dodi Fayed, also died in the accident alongside the couple's driver, Henri Paul.
Prince Charles married Camilla Parker Bowles in 2005.
Read more about the timeline of their relationship here.
Join our commenting forum
Join thought-provoking conversations, follow other Independent readers and see their replies