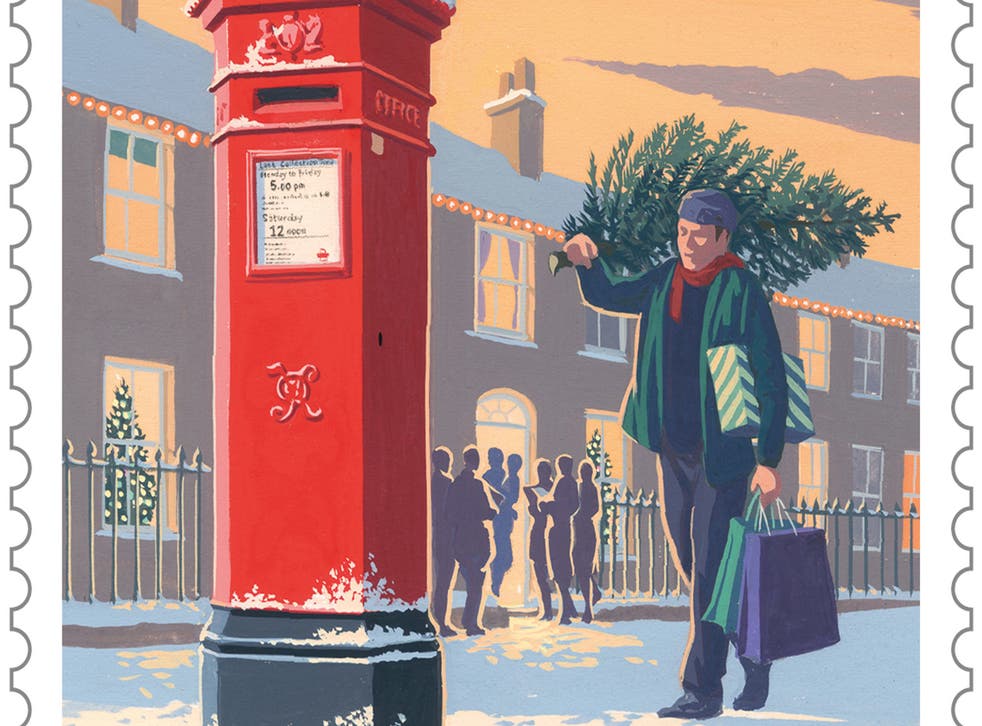 Royal Mail reveals Christmas stamps for 2018 featuring the iconic red postbox
The new set goes on sale from Thursday
Royal Mail has revealed this year's Christmas stamps, which each feature festive images of traditional red postboxes.
The set of six stamps were illustrated by artist Andrew Davidson from Stroud in Gloucestershire, who has worked on more than 12 stamp issues for the Royal Mail.
Mr Davidson said that illustrating the seasonal stamps gave him "a real sense of festive joy".
The new stamps feature a range of postboxes including the early hexagonal 'Penfold' design of the 19 century, smaller ones mounted on a post or wall, and contemporary postboxes with double slots.
Each stamp also features a cypher from the six monarchs of the last 100 years.
The new set is available in first and second class, and go on sale from Thursday.
As usual, religious stamps of the Madonna and Child will also be available from post offices.
Speaking of the new designs, Mr Davidson said: "Knowing my illustrations on the 2018 Christmas stamps will be winging their way around the world delivering season's greetings to friends and family gives me a real sense of festive joy."
Last year, the Royal Mail's Christmas stamps featured the designs of two children who won a competition.
There were 200,000 entries to the competition, which asked children to come up with a stamp design around the question, "What does the Christmas season mean to you?"
The first-class stamp, which featured Father Christmas and his sleigh, was designed by 10-year-old Ted.
The second winner, nine-year-old Arwen's illustration was of a "snow family' and featured on second-class stamps.
This year, the Royal Mail's last recommended posting dates are 18 December for second class stamps and 20 December for first.
Join our new commenting forum
Join thought-provoking conversations, follow other Independent readers and see their replies