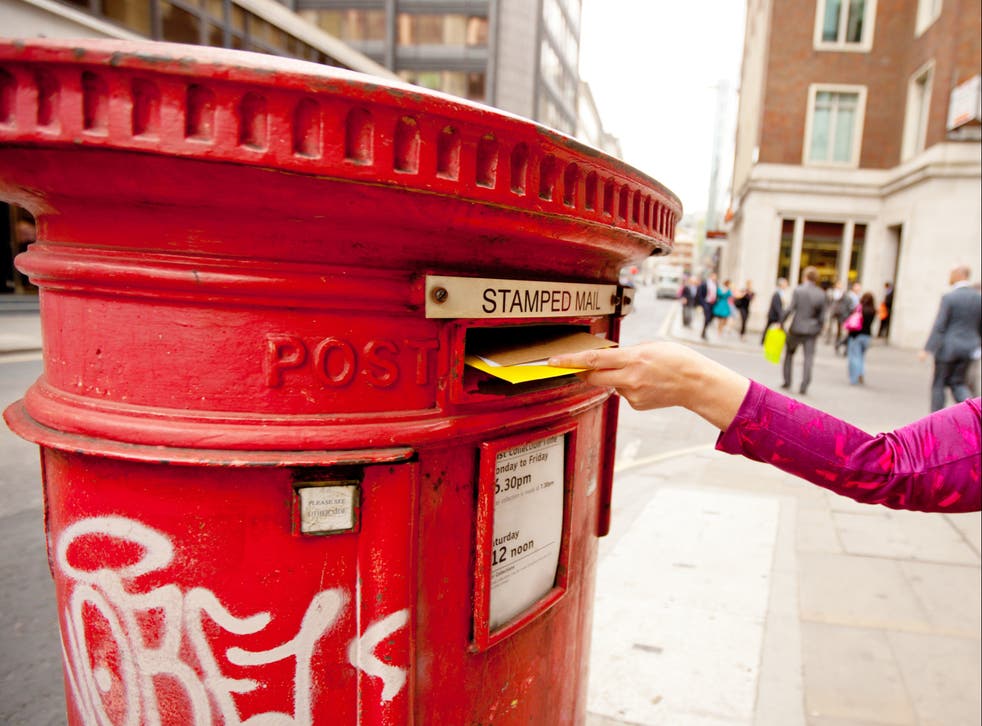 Royal Mail bosses criticised for equipping delivery workers with 'dress up' face masks
'This is an insult by management to frontline postal workers putting their lives at risk,' says Malvern Town Council
Royal Mail bosses have been criticised after a postal worker claimed they had been issued with a "dress up" face covering to wear during their shifts.
The anonymous employee, who is based in Malvern Link, contacted Malvern town councillor Sharon Taylor, claiming that the masks were not designed to offer medical protection.
The masks were allegedly manufactured by Dongguan City Dan Dan Garments in China, and on the label it says they are for "fashion, dress up and party (nonmedical)".
They also appear to have "Royal Mail Group" stitched onto the front, according to photographs obtained by Worcester News.
Ms Taylor said: "As a town councillor for the Link, I was horrified to discover that our local posties were last week given protective face masks that were made in China and only designed for 'fancy dress'.
"They even had the audacity to put the Royal Mail name on the front.
"This is an insult by management to frontline postal workers putting their lives at risk."
A spokesperson for Royal Mail has responded to the allegations by stating that the face coverings are compliant with health and safety regulations.
"The health and safety of our people is our number one priority. This paper slip was generated by the supplier for customs purposes and notes a mistranslated category of usage under the broader umbrella term of 'non-medical' supplies.
"We are working with the supplier to correct this to avoid any confusion in future. The re-usable, face coverings we have issued comply with relevant safety regulations.
"Royal Mail underwent a rigorous selection process to pinpoint the most suitable re-usable face coverings for our people. Samples from each supplier were thoroughly assessed against relevant product safety requirements related to the use of face coverings in the workplace during the coronavirus pandemic.
"The selected re-usable face coverings passed a number of tests to ensure the highest quality and effectiveness. Colleagues can also choose to wear a disposable face covering, and these are available on request."
Join our new commenting forum
Join thought-provoking conversations, follow other Independent readers and see their replies