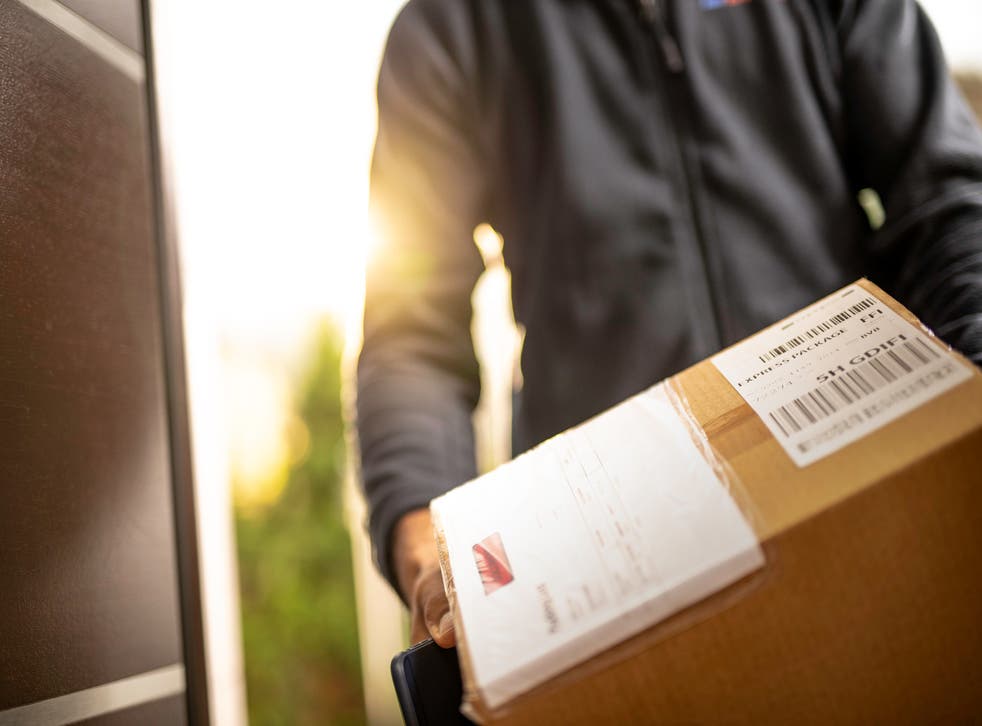 Royal Mail postal workers will now collect parcels for delivery from your doorstep
You can now send packages without having to leave the comfort of your home
Sarah Young
Wednesday 21 October 2020 09:38 Comments
Royal Mail postal workers can now collect parcels from your doorstep for the first time.
From Wednesday 21 October, people will be able to send parcels without the need to leave the house as part of a new service called Parcel Collect.
Customers will be asked to pay a fee of 72p on top of standard postage costs for every parcel they send, while pre-paid return items will cost 60p each.
Postal workers can collect up to five items per customer per day, every day apart from Sundays. Packages must be no bigger than 61cm x 46cm x 46cm in volume and 20kg in weight.
In order to use the service, customers will need to visit the Royal Mail website here or use the Royal Mail app and opt for 'Parcel Collect'.
They will then be able to work out the correct cost of postage for their item and print out a pre-paid label. Items will be collected from the door or a safe place, and the customer will receive an email notification that acts as proof of postage.
Bookings can be made up to five days in advance until midnight the day before pick-up and a collection slot of between two and four hours will be provided.
The new Parcel Collect service, which was first trialled in Bristol, will not result in new jobs, a Royal Mail spokesperson said.
Instead, the collection of packages will become part of the daily rounds for the UK's 90,000 postal workers.
The Royal Mail said the service is one of the biggest changes it has made since the launch of the postbox in 1852. The first parcel post was introduced in 1883.
As well as offering customers a higher level of convenience, the new move could help Royal Mail adapt to the decline in people sending letters and the rapid growth in online shopping.
The pandemic has seen an increase in the number of people online shopping due to closures of non-essential high street shops during lockdown.
In June, data from the Office for National Statistics reported that one third of all shopping transactions were carried out online in May 2020, up from less than 20 per cent in 2019.
Just over half (51 per cent) of all spending will be online in the future, the report predicted, with some shoppers saying they plan to ditch visiting physical shops altogether once the outbreak has passed.
Register for free to continue reading
Registration is a free and easy way to support our truly independent journalism
By registering, you will also enjoy limited access to Premium articles, exclusive newsletters, commenting, and virtual events with our leading journalists
Already have an account? sign in
Join our new commenting forum
Join thought-provoking conversations, follow other Independent readers and see their replies