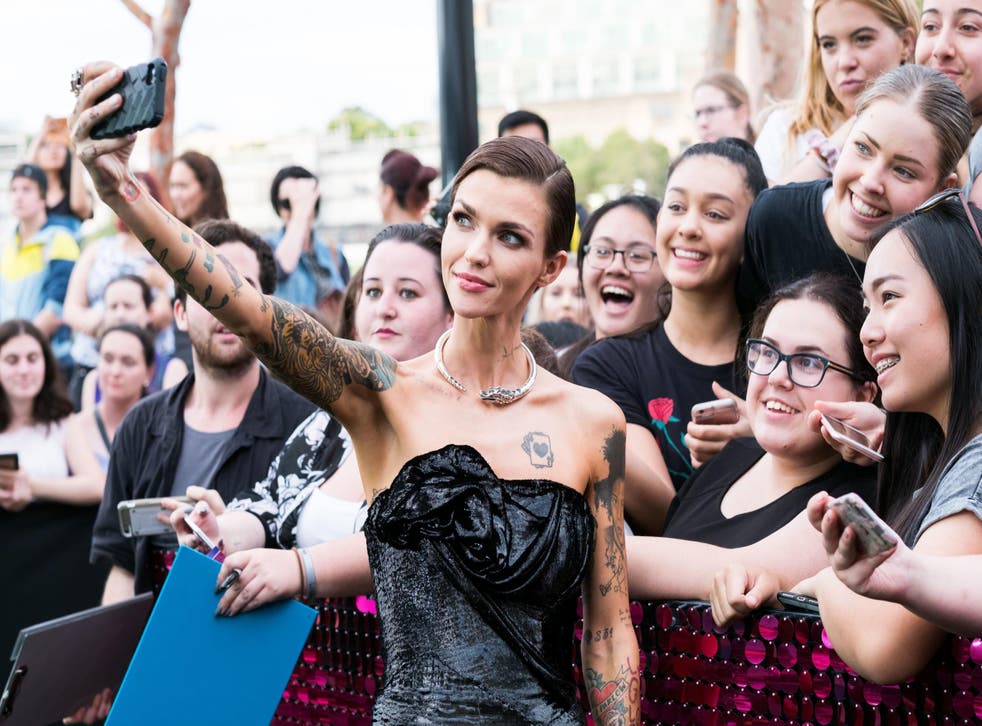 Ruby Rose hits out at offensive tabloids after papers focus on her weight and acne
Rose is concerned that reports about her appearance will negatively impact her fans
Ruby Rose has spoken out against the tabloids after they criticised her appearance.
The Australian actress and model grew incensed after attending the Australian premiere fof Pitch Perfect 3, only for reporters to focus on her acne and weight in their coverage of the red carpet event.
Not only was Rose frustrated that they shifted the focus from her performance in the film, but that they've made light of issues including acne and anorexia.
Rose posted on her Instagram story, detailing her upsetting experience.
"This acne belongs to me, not them, and you are welcome to it," she wrote.
"I never thought I'd see the day I'd leave my beautiful country balling my eyes out… when I was so excited to come home."
Rose was particularly angry with the flippant use of the word "anorexia", as this could have a damaging effect on impressionable young readers.
"They don't care that they are using a term like anorexia as if it ISNT A SERIOUS AND DEADLY ILLNESS [sic]," she passionately wrote.
"It is very important to know what an eating disorder is, to know how to speak about it properly when you have such a platform such as a national newspaper.
"So from the bottom of my heart I am sorry if those stories triggered anything in anyone."
With over 1m followers on Twitter, Rose has a very dedicated fanbase.
Many expressed their support and admiration for the star for speaking out.
"You are such a badass! Thank you for taking a stand and being true to yourself!", one follower tweeted from @adorkablekati.
The tabloids initially based their reports on Rose's appearances on concerned comments that some of her followers had left on her Instagram photos.
Rose has now disabled comments on her Instagram profile, taking to Twitter to explain why: "I disabled my comments because when a publication will make endless stories about what the public thinks about my appearance then it's gone too far.
"Also I don't like when I see my fans attacked or stressed either. You will have to work harder for your stories Australia."
Join our new commenting forum
Join thought-provoking conversations, follow other Independent readers and see their replies