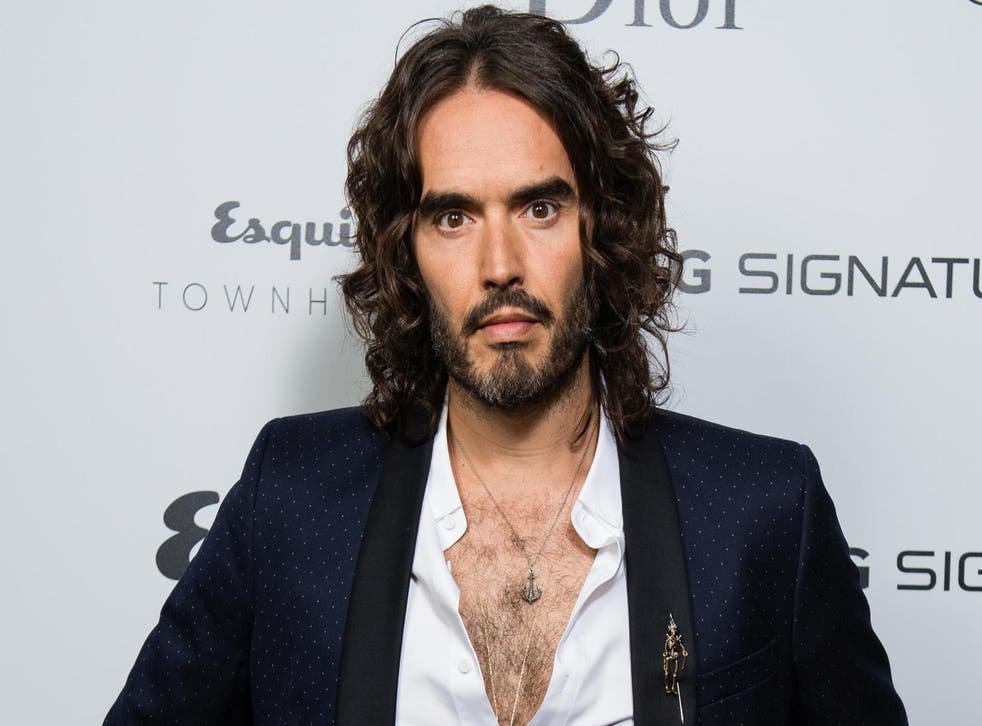 Russell Brand says tickling children should be banned: 'It violates their personal space'
The comedian threatened to "punch" anyone who tried to tickle his daughters
Russell Brand has called for tickling children to be banned because it "violates their space".
The 43-year-old comedian threatened to "punch" anyone who tried to tickle his daughters, Mabel, two, and Peggy, six months.
Brand also revealed he feels "dreadful shame" at tickling fellow comedian David Baddiel's son, Ezra, in the past.
"To recall doing this to Ez fills me with dreadful shame and makes me want to punch myself in the face," he told the Daily Star.
"Which is what I will do to anyone who tickles either of my daughters until they are old enough to decide for themselves whether they want to be tickled or not, which by my reckoning is at 35."
He continued: "It is an attempt to subvert the child's bodily autonomy, to take away their right to their own space and peace.
"Would you do it to an adult? Would you insert your rigid fingers into their belly or their armpits? Of course not."
Brand recently came under fire after revealing he has never spent 24 hours in sole charge of his children.
His comments prompted accusations of sexist and old-fashioned parenting, given that he said he prefers to take a more "mystical" approach, leaving the majority of the responsibility to his wife, Laura Gallacher.
Speaking to The Sunday Times Magazine, Brand said Gallacher would never leave him alone with the children for more than one day because "she respects and cares for them too much".
The actor and comedian also confessed he is "not so good" when it comes to basic parental duties, such as changing nappies and being in charge at mealtimes.
"When I looked after Mabel on her own, she dropped two social classes in an hour," he told interviewer Decca Aitkenhead.
"In no time at all we're in a coffee shop, she's just got a nappy on, she's covered in stuff because I'm not willing to fight any of the battles."
Support free-thinking journalism and attend Independent events
Join our new commenting forum
Join thought-provoking conversations, follow other Independent readers and see their replies