Russian oligarchs spend $10m on wedding involving Lady Gaga performance
The flowers alone are believed to have cost a total of $500,000 (£386,000)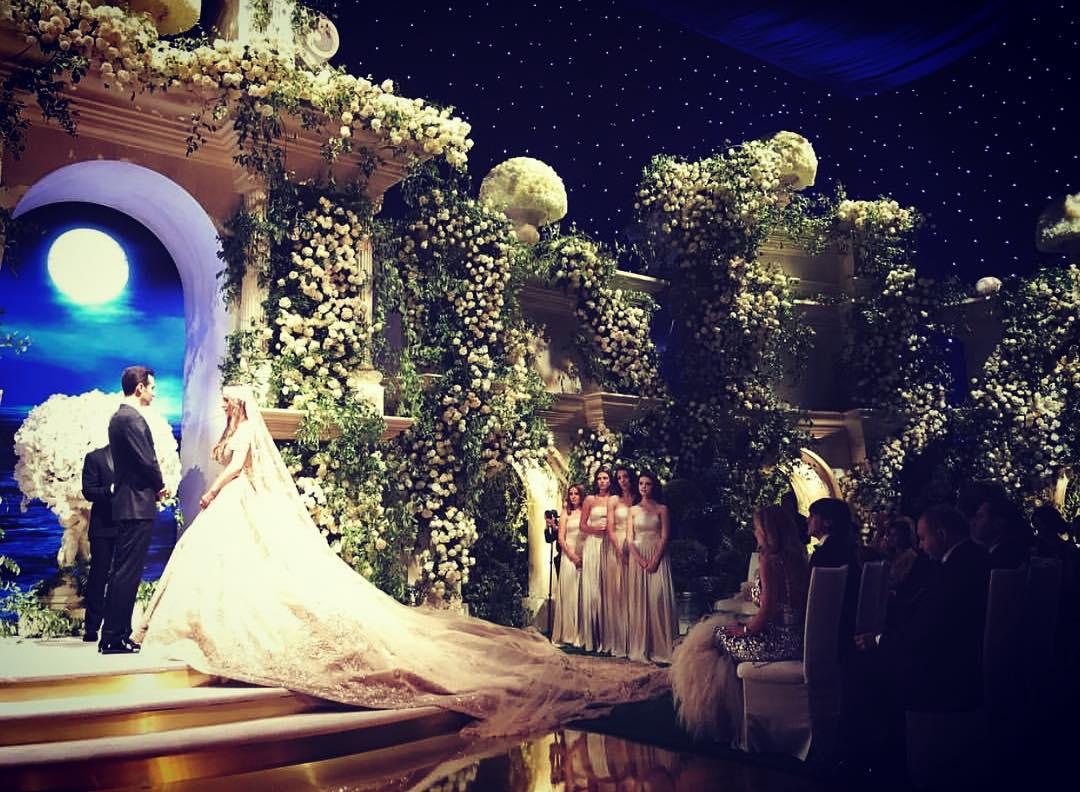 Children of Russian oligarchs are expected to celebrate weddings in the most extravagant methods possible and the latest celebration did not disappoint.
Lolita Osmanova chose LA's iconic Dolby Theatre - where the Oscars take place - as the venue for her wedding to Gaspar Avdolyan, that cost a total of $10m (£7.7m).
No expense was spared on the extravagant occasion and Lady Gaga and Jason Derulo were flown in to perform. The wedding celebration included a ten-tier golden cake and the flowers alone are believed to have cost a total of $500,000 (£386,000), according to Russian newspaper Komsomolskaya Pravda.
Lolita Osmanova is the daughter of tycoon Eldar Osmanov, owner of the energy sales company Mezhregionsoyenergo. Albert Avdolyan, a Russian telecommunications magnate is the father of her husband Gaspar, and is among Russia's richest businessmen with capital of $750m (£580m) according to Forbes.
Wedding guests were greeted by several rows of classic violinists, a symphony orchestra and a ballet performance.
Lolita, 22, wore a dramatic floor-length gown designed by Zuhair Murad, with resplendent jewels and intricate lace. Opulent flower arrangements adorned the gold aisle and every table had centrepiece displays of red roses.
Chimney sweeps at weddings - in pictures
Show all 4
The bride changed into a second dress featuring elaborate feathered decoration for Lady Gaga's set - believed to have cost £1.6m.
One of the guests was couture jeweller Loren Rodkin, who wrote on Instagram: "I'm in Russia or Armenia or in an episode of Armenia's Got Talent?…I can't tell. Wedding at the Dolby theatre."
Moscow TV stars Andrey Malakhov and Kseniya Sobchak hosted the wedding with Russian celebrities Svetlana Loboda, Stas Mikhailov and Nikolai Baskov also attending.
The KP report said: "It's hard to imagine, but if someone decides to outdo this celebration - then, apparently, the wedding will have to be celebrated on Mars."
Join our commenting forum
Join thought-provoking conversations, follow other Independent readers and see their replies