Sainsbury's becomes first major UK retailer to replace plastic flower bags with paper packaging
The trial scheme forms part of their commitment to reduce plastics by 50 per cent by 2025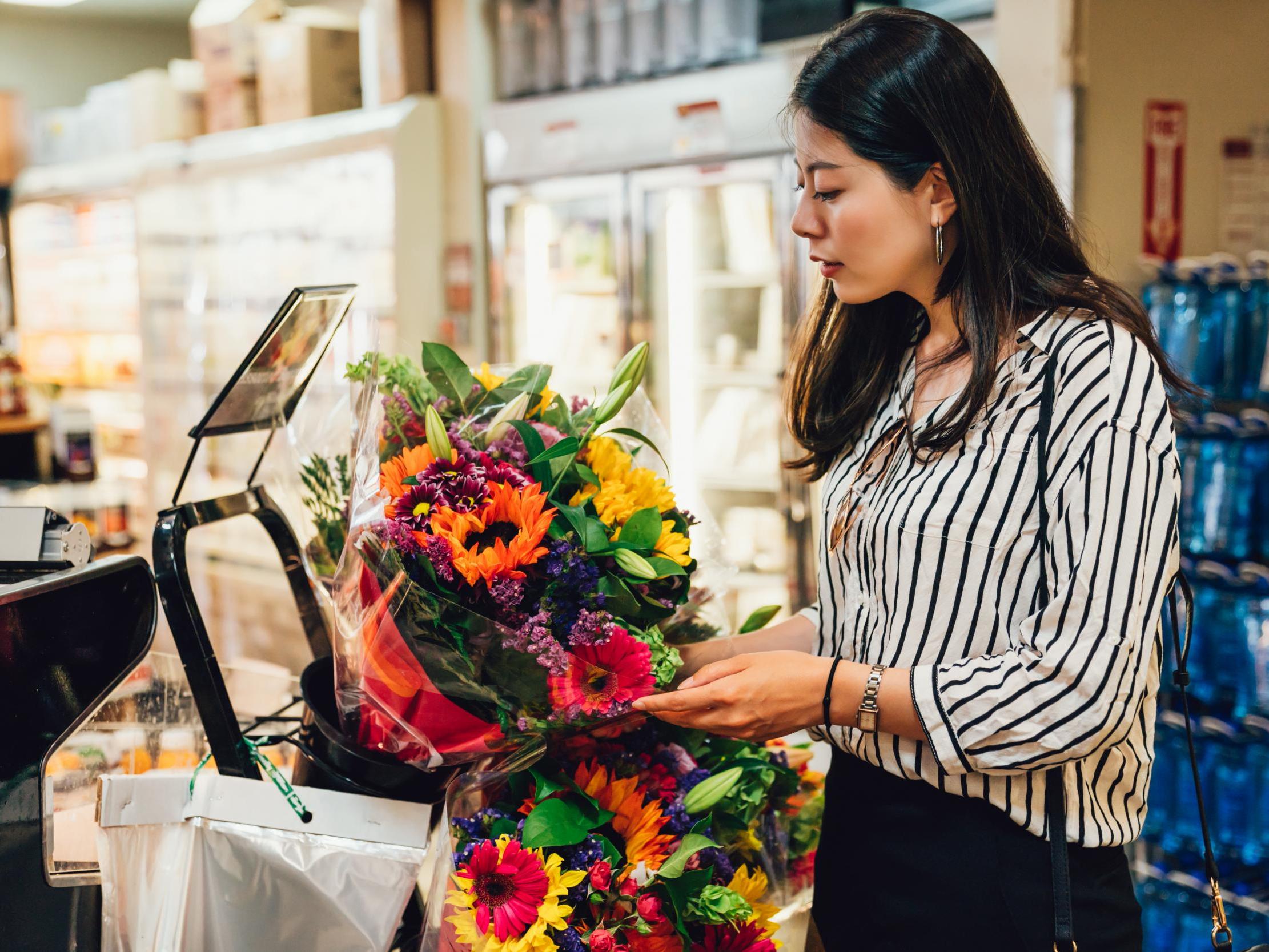 Sainsbury's have become the first major retailer to reduce plastic packaging on their fresh flowers.
In a 12 week trial running in 167 Sainsbury's stores, more than one million bunches and bouquets will use recycled paper packaging in place of plastic sleeves, and paper tape in place of sticky tape, saving over 10 tonnes of plastic.
The green initiative will measure customer demand and the experience of suppliers in deciding whether to continue with the scheme on a longer term basis.
It forms part of the British retailer's commitment to reduce plastics by 50 per cent by 2025, across its food operations.
To achieve this aim, other developments over the coming weeks include the removal of plastic bags from its bakery section following a successful trial in three stores, and the removal of plastic bags from fresh produce departments.
Sea creatures seen tangled in plastic
Show all 8
From the beginning of October, all plastic bags will be removed from online grocery deliveries, while difficult-to-recycle black plastic will be replaced with more easily biodegradable natural CPET trays in all chilled ready meals – a move which is expected to save 180 tonnes of plastic.
A Sainsbury's spokesperson told The Independent: "We're serious about reducing plastic, as evidenced by the ambitious commitments we have made as a business this year.
"The removal of plastic bags from online grocery deliveries is just another example of how we are working to achieve our wider goals."
The supermarket is also the first to launch a 'pre-cycling' scheme in England and Scotland, which will enable shoppers to deposit their unwanted plastic packaging before leaving the store through the use of dedicated recycling bins.
This trial will be initially rolled out in 15 stores.
The supermarket currently uses approximately 120,000 tons of plastic packaging on an annual basis, with plastic milk bottles proving to be one of the largest sources.
Judith Batchelar, director of Sainsbury's brand, said: "We are proud to be the first retailer to reduce fresh floral plastics on a significant scale, across 167 of our stores. Our customers have made it clear that they want us to reduce plastic packaging – developing a more sustainable solution to minimise plastic on fresh flowers is a further step in the right direction.
"This latest trial supports our broader goal of reducing, reusing, replacing and recycling more plastic."
Join our commenting forum
Join thought-provoking conversations, follow other Independent readers and see their replies