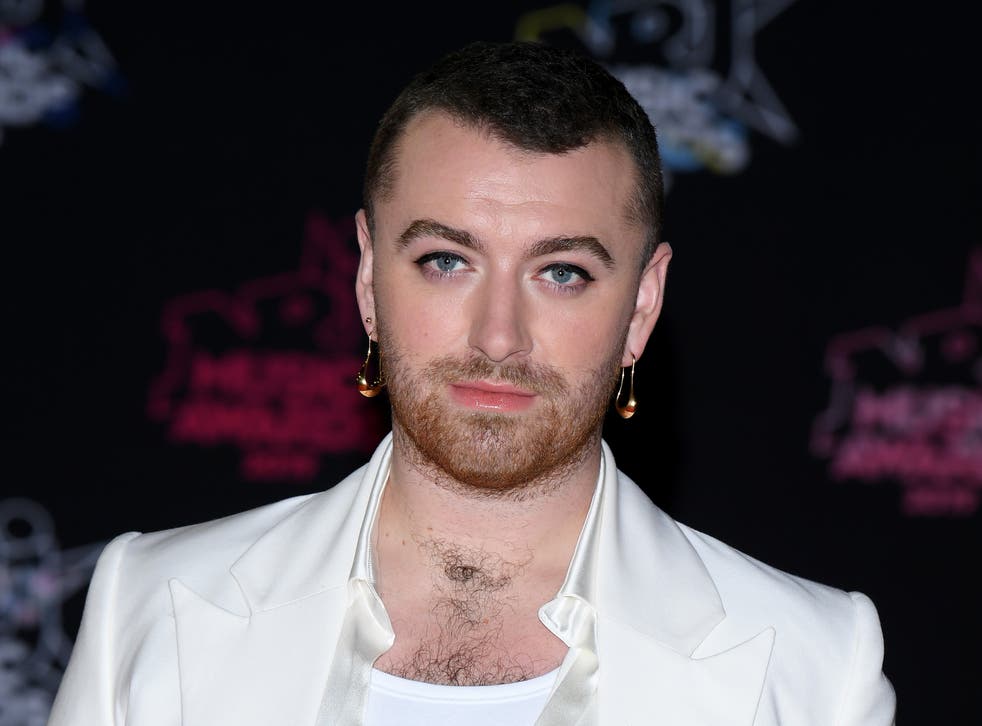 Sam Smith admits backlash to coming out as non-binary has been 'a struggle'
'People are still so unsupportive of gender non-conforming people and trans people all around the world', they said
Leer en Español
Sam Smith has described the criticism they faced after coming out as non-binary in 2019 as "really hard".
Last year, the Grammy-winning singer announced that they were non-binary and would be changing their pronouns to they/them after "a lifetime of being at war" with their gender identity.
Citing Lady Gaga as instrumental in helping them to feel "proud of my queerness", Smith admitted that not everyone was as supportive of their decision as they hoped.
Speaking with James Corden on The Late Late Show, the "Stay With Me" singer confessed that although their decision to come out was a positive one, it had also been a "struggle".
"I mean do you know what, all in all it's been wonderful," they said.
"I have always felt the way I've felt and being able to tell everyone that and feel so much more open about certain parts of my personality and my life, has been absolutely incredible."
Smith added that the leaking of a personal message to family prompted them to come out earlier than they might have chosen.
"It's been hard," they admitted.
"In a world where I wasn't a well-known person I would have changed my pronouns and I would have got used to it in a normal way, which I actually tried to do, but a message that I sent to my family about changing my pronouns got leaked weirdly so I had to make a decision to tell everyone and go for it."
They continued: "It's been amazing but it's also really, really hard to see all the backlash and the amount of people that are still so unsupportive of gender non-conforming people and trans people all around the world.
"It's definitely more of a struggle than I was expecting, but I feel good in my skin which is the prize and the wonderful thing."
Smith spoke of how coming out had impacted their approach to creativity, saying: "I just feel permission now to show all different sides of myself musically, whether it's dancing or who I'm singing about, or what I'm singing about.
"I just feel like I can show all of myself now and put all of myself into my music, whereas before I definitely felt scared to show my femininity. Now, she's out."
Cordon laughed: "He's out, she's out, they're out, get used to it."
Smith came out as non-binary in September 2019 on social media with a post reading: "Today is a good day so here goes. I've decided I am changing my pronouns to THEY/THEM. After a lifetime of being at war with my gender I've decided to embrace myself for who I am, inside and out.
"I'm so excited and privileged to be surrounded by people that support me in this decision but I've been very nervous about announcing this because I care too much about what people think but f*** it!
"I understand there will be many mistakes and misgendering but all I ask is you please please try. I hope you can see me like I see myself now. Thank you."
As well as stating that they are open to dating any gender, Smith also said that coming out had helped them in other ways.
"I feel so much pleasure, sexually, personally, all these things. I move and express myself in ways that are just wonderful," Smith told Fearne Cotton on her "Happy Place" podcast.
Join our new commenting forum
Join thought-provoking conversations, follow other Independent readers and see their replies