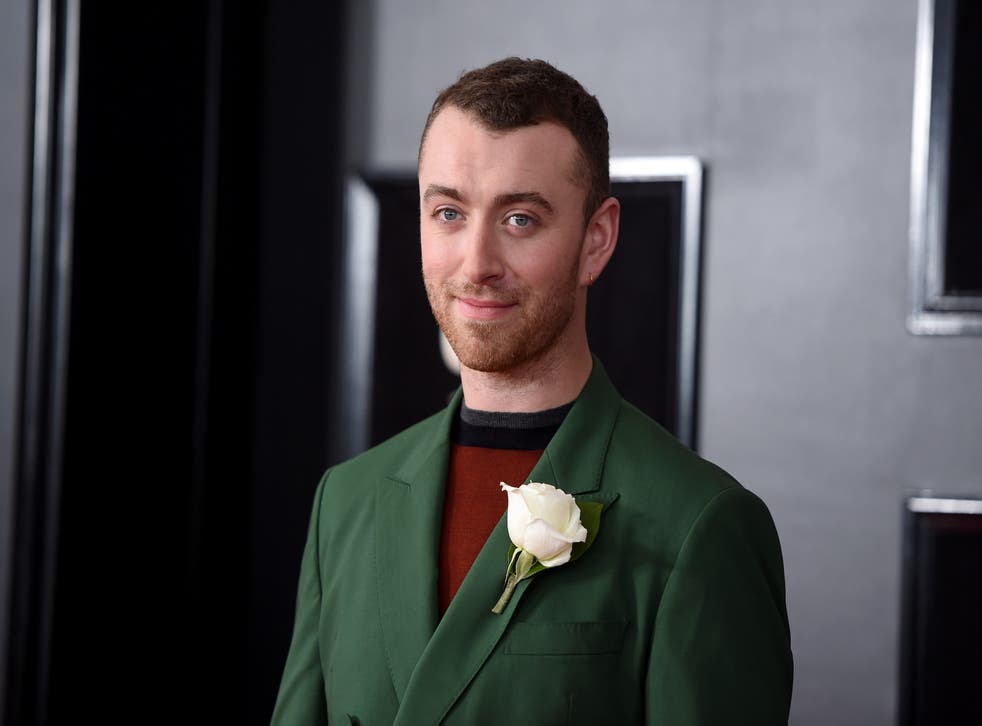 Sam Smith reveals they have 'always' been non-binary
'I have always felt the way I've felt,' says singer
Olivia Petter
Monday 19 October 2020 08:15 Comments
Sam Smith has revealed that they have "always" identified as non-binary.
Speaking to The Sunday Times Style in a new interview, the singer explained how body dysmorphia helped them come to terms with their gender.
"Yes, I have always been non-binary," Smith said.
"I have always felt the way I've felt, and just hearing other non-binary stories made me suddenly feel seen.
"This is a way that I can live, where if I tell people this is how I feel and this is how I like to be treated, life is easier."
Smith, who came out as non-binary in 2019, went to explain how they have experienced issues with their body image in recent years.
"For me, what triggered everything was the work I was doing with my body issues," they said.
"I always had body dysmorphia. As I started to address that, I started to address my gender and realised that I was holding myself to these ideals of how a man should look."
Smith added that after undergoing therapy, they realised "there was more" to their body image issues than they anticipated.
"I have girl's thighs and I have girl breasts too, they said.
"It started to awaken this conversation that had always been in the back of my mind."
Smith added how they have a much more positive relationship with their body now.
"In the words of Rihanna, I have been gifted with a fluctuating body," Smith said, referencing the 'Umbrella' singer's quote from 2017.
Three years ago Rihanna told The Cut: "I actually have had the pleasure of a fluctuating body type, where one day I can literally fit into something that is bodycon, and then the next day - the next week - I need something oversized."
Smith continued: "I can lose weight, I can put weight on quickly, I am a shape-shifter. When I read Rihanna I felt very seen."
Smith came out as non-binary in an interview in 2019 with Jameela Jamil for her I Weigh platform, which champions body inclusivity.
"I've always had a little bit of a war going within my body and my mind," Smith said.
"I do think like a woman sometimes, in my head. Sometimes I've questioned 'Do I want a sex change?'
"It's something I still think about, like, 'Do I want to?'"
The singer-songwriter then shared their decision on Twitter, writing: "Today is a good day so here goes. I've decided I am changing my pronouns to THEY/THEM.
"After a lifetime of being at war with my gender I've decided to embrace myself for who I am, inside and out…"
In subsequent tweets, the 27-year-old said they are "so excited and privileged" to be surrounded by people who support their decision.
Register for free to continue reading
Registration is a free and easy way to support our truly independent journalism
By registering, you will also enjoy limited access to Premium articles, exclusive newsletters, commenting, and virtual events with our leading journalists
Already have an account? sign in
Join our new commenting forum
Join thought-provoking conversations, follow other Independent readers and see their replies