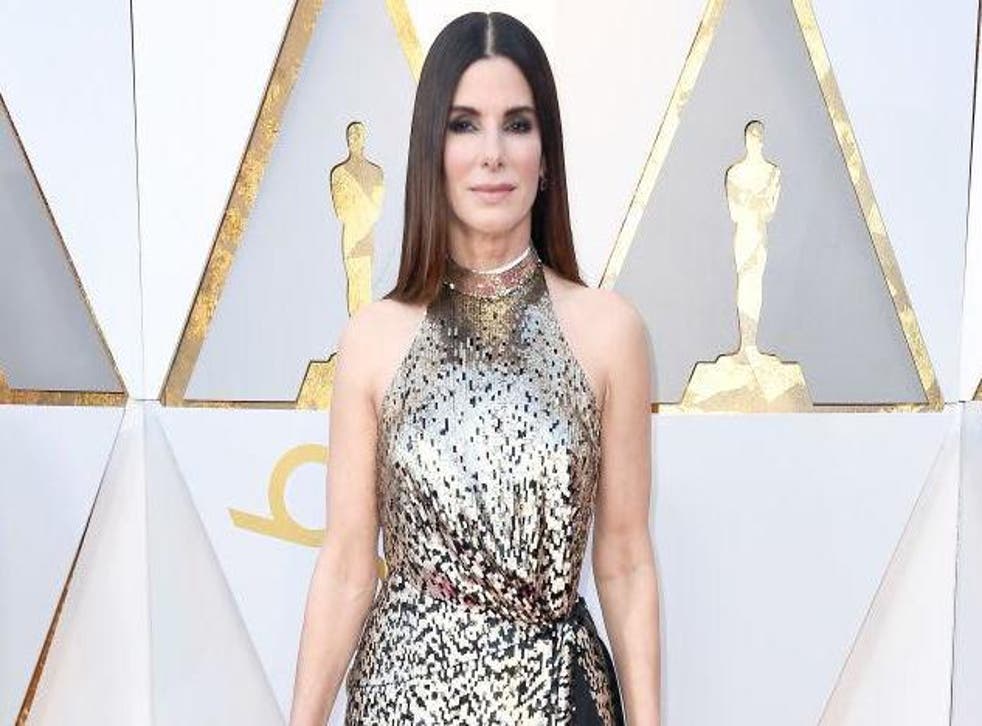 Sandra Bullock calls for people to stop using phrase 'adopted child'
The actress is mother to two children whom she adopted in 2010 and 2015
Sarah Young
Tuesday 08 May 2018 10:32 Comments
Sandra Bullock has called for people to stop using the term 'adopted child'.
As an Oscar-winning actress, producer, restaurant owner and philanthropist, Bullock's career means she's used to being in the limelight but it's her opinions on motherhood that have really made headlines recently.
While promoting her latest movie, Oceans 8, in a recent interview with InStyle, Bullock touched upon the topic of her two children – Louis, eight, whom she adopted in 2010, and Laila, six, adopted in 2015 - and the problem she has with how other people label them.
When asked about her involvement in promoting adoption, especially for children in foster care, Bullock said: "Look: I'm all for Republican, Democrat, whatever, but don't talk to me about what I can or can't do with my body until you've taken care of every child who doesn't have a home or is neglected or abused. It makes me teary-eyed.
"Let's all just refer to these kids as 'our kids.' Don't say 'my adopted child.' No one calls their kid their 'IVF child' or their 'oh, s***, I went to a bar and got knocked-up child.'
"Let just say, 'our children.'"
The actress went on to describe her two children's personalities adding: "Lou is supersensitive. I call him my 78-year-old son. He's like Shecky Greene, a Jewish Catskills comic.
The UK's 10 best and worst places to raise a family in 2016

Show all 20
"He's wise and kind. I saw that when they handed him to me."
"And Laila is just unafraid. She's a fighter, and that's the reason she's here today. She fought to keep her spirit intact. Oh my god, what she is going to accomplish. She's going to bring some real change."
This isn't the first time Bullock has spoken candidly about adopting her children, in 2015 she opened up about the moment she found out that paparazzi were stalking her family to try and get a picture of her daughter.
"You feel it's very much like witness protection," the actress told People.
"I learned that a photo of her was being shopped around for sale to every outlet around the world. I had promised and legally agreed to protect her from something like this, and here I was chasing down lawyers — having them begging them to keep her safe."
Register for free to continue reading
Registration is a free and easy way to support our truly independent journalism
By registering, you will also enjoy limited access to Premium articles, exclusive newsletters, commenting, and virtual events with our leading journalists
Already have an account? sign in
Join our new commenting forum
Join thought-provoking conversations, follow other Independent readers and see their replies