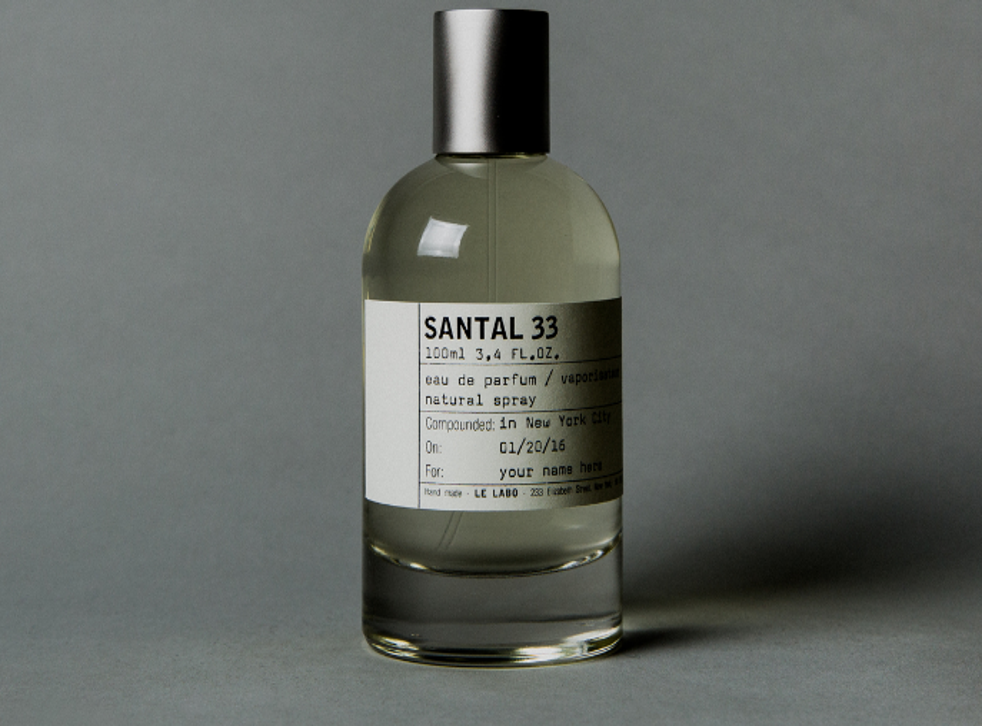 Santal 33: The $180 fragrance the internet is obsessed with
'Be careful, these are addictive'
Choice of perfume or fragrance is often a deeply personal choice, capable of becoming as connected to self-identity as a name. And yet one scent has become so popular, among both men and women, that it's no longer a popular scent, it is the popular scent.
"A unisex fragrance that captures a defining image of the spirit of the American West and personal freedom," Santal 33 has achieved such a following that it's transcended into a cult-like reverence.
Sultry and slightly smoky, the independent perfumery Le Labo did not realise the success its newest creation would have when they released the scent in 2011.
Fast-forward seven years and the scent has managed to stay relevant, and beloved, despite being dubbed "that perfume you smell everywhere," by the New York Times in 2015.
Reminiscent of the cult followings usually reserved for perfume icons like Chanel No. 5 and Yves Saint Laurent's Opium, Santal 33 has reached popularity wavering on addiction, even despite a starting price tag of $180.
So what is it about this expensive perfume that has made it so popular? Apart from the smell, the unprecedented success may have something to do with the unisex branding of the scent - a trend that is becoming more and more mainstream.
Regarding the people who will wear the fragrances they create, Le Labo co-founder and perfumer Fabrice Penot said of the unisex scents, "We never thought about who was going to wear it in terms of gender at Le Labo. We are more thinking of the souls - perfumery has to be sexual to me - it has to create an attraction, an addiction."
And what an addiction it is.
Boasting a wearing ratio by men and women of 50/50, according to Penot, Santal 33 has captured the souls, and noses, of so many people because it is universally flattering, regardless of gender.
The scent has become so universally beloved that it's success resulted in the creation of an Instagram page dedicated to the perfumery, which currently boasts a following of 30,000.
@overheardlelabo posts similar content to that found on popular Instagram accounts @overheadnewyork and @overheardlondon, but with a focus on the perfumery and the funny things clientele say.
One post states, "My grandmother had her Chanel, I have my Santal. Things change."
Another describes just how much people are willing to give up to afford the perfume's steep price tag, "It's either perfume or a bed frame. My mattress is fine on the floor… keeps me grounded."
While the perfumery may have set out to make a unique fragrance that anyone could wear, they ended up creating "the most ubiquitous scent in fashion; a signature scent that is so signature you can recognise it in every city in the world."\
So if you happen to get a whiff of sandalwood today, then it's likely you're smelling Santal 33.
Register for free to continue reading
Registration is a free and easy way to support our truly independent journalism
By registering, you will also enjoy limited access to Premium articles, exclusive newsletters, commenting, and virtual events with our leading journalists
Already have an account? sign in
Register for free to continue reading
Registration is a free and easy way to support our truly independent journalism
By registering, you will also enjoy limited access to Premium articles, exclusive newsletters, commenting, and virtual events with our leading journalists
Already have an account? sign in
Join our new commenting forum
Join thought-provoking conversations, follow other Independent readers and see their replies