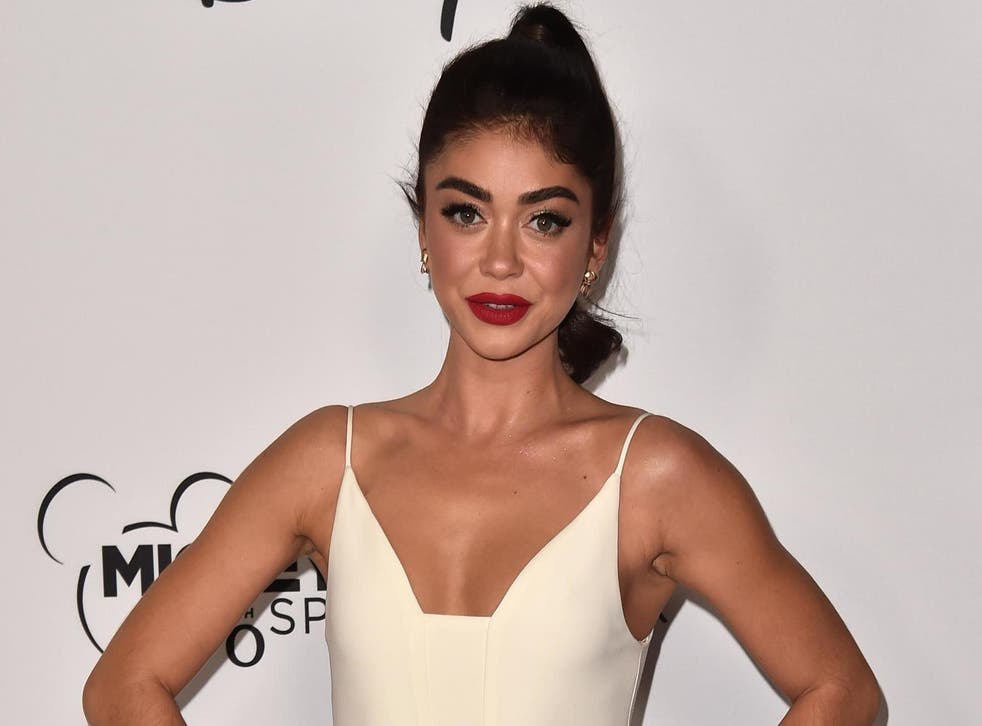 Sarah Hyland reveals she wore extensions on Modern Family to cover hair loss
The actress said various medications made her hair fall out 
Sarah Hyland has revealed she used to wear extensions while filming Modern Family to cover hair loss from endometriosis and kidney dysplasia treatments.
Speaking to Refinery29, Hyland, who has been wearing her hair short and curly, said the recent change in her appearance is because she is embracing her natural hair - and she'd only worn her hair long to play the part of Haley Dunphy.
"With medications and stuff, it can make your hair fall out," the actress said. "So I had extensions put in for Haley to hide any of that loss."
According to Hyland, her hair texture has also changed since it started growing back.
"My hair that's growing back now is much curlier than what it used to be," she said, before admitting that she has been wearing it curly because she doesn't know how to do her hair.
Forbes Highest-Paid TV Actresses 2016

Show all 15
"I try to blow it out, and it's just a frizzy mess," she said. "It looks like an avant-garde runway look."
Hyland, who has undergone 16 surgeries including two kidney transplants to treat her kidney dysplasia, has previously been outspoken regarding her various health conditions, and the impact they've had both mentally and physically.
According to the actress, the cast and crew of Modern Family have been integral in helping her cope with her health struggles.
During an appearance on Good Morning America last month, the 28-year-old said: "Being at work is so amazing to me because it's what I love. The cast is amazing the crew is amazing…
"They always can tell if I'm not feeling well. Even our props guy or someone like that will be like: 'I'm here if you need anything. I can tell and I know you don't like to complain, but if you need anything just let me know.'
"They've been really amazing to me."
Support free-thinking journalism and attend Independent events
Kidney dysplasia is a condition that can cause chronic pain, fatigue, and swelling. The treatment of the condition usually requires a kidney transplant for one or both kidneys.
Register for free to continue reading
Registration is a free and easy way to support our truly independent journalism
By registering, you will also enjoy limited access to Premium articles, exclusive newsletters, commenting, and virtual events with our leading journalists
Already have an account? sign in
Register for free to continue reading
Registration is a free and easy way to support our truly independent journalism
By registering, you will also enjoy limited access to Premium articles, exclusive newsletters, commenting, and virtual events with our leading journalists
Already have an account? sign in
Join our new commenting forum
Join thought-provoking conversations, follow other Independent readers and see their replies