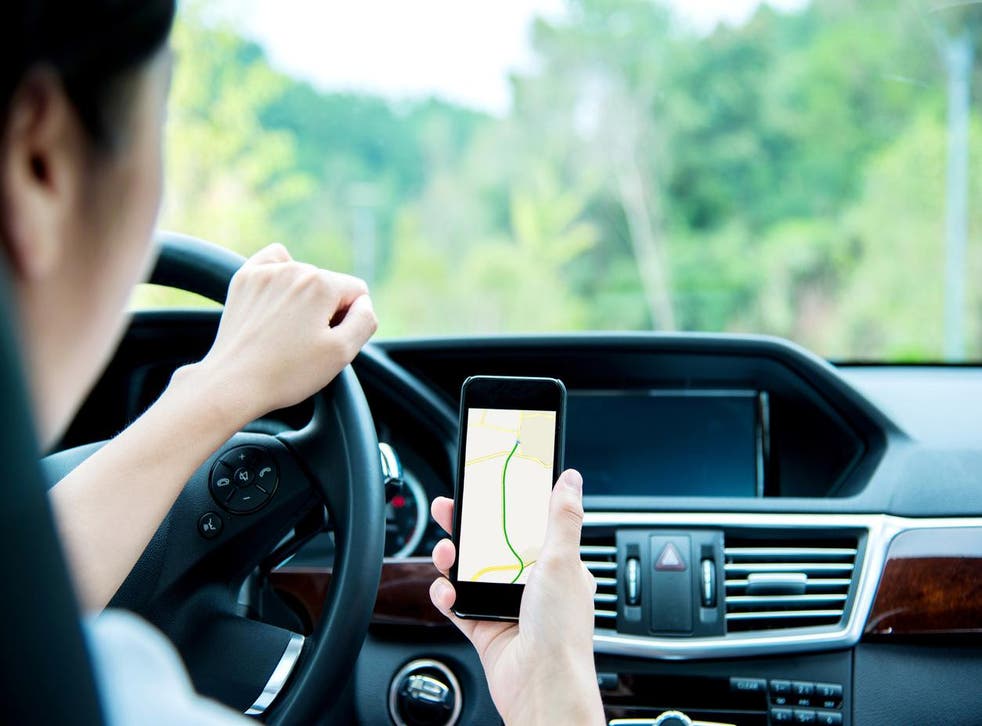 Using satnav on your mobile phone while driving is illegal, warns police chief
You could face a £200 fine or get banned from the roads
Drivers are being warned that using a mobile phone to navigate in the car could lead to a ban and a £200 fine.
As millions prepare to hit the roads for the Bank Holiday weekend, drivers are being cautioned that penalties brought in this April to stop drivers using their phones at the wheel also extend to the use of mobiles as satnavs.
While it's not illegal to use navigation apps completely, motorists can be prosecuted if they touch the handset while driving.
Amid the changes, the maximum penalty doubled meaning that those caught out could face a £200 fine and six points, or even disqualification.
"If an officer determines that a driver using their satnav hindered their ability to control the car, the driver could face prosecution," said a spokesman for the National Police Chiefs' Council.
A recent report published by comparison website uSwitch found that Britain has become a nation of 'satnav junkies'.
The study revealed that a shocking one in 20 drivers received a speeding fine because of their addiction to satnavs which allegedly show the wrong speed limit.
The most powerful driving licences in the world

Show all 16
And that, driver's over-reliance on the devices led nearly one in five motorists to drive 'dangerously.'
It's a theory that's also supported by data from Green Flag that warned the number of speeding offences has risen by 44 per cent over the last five years.
Join our new commenting forum
Join thought-provoking conversations, follow other Independent readers and see their replies