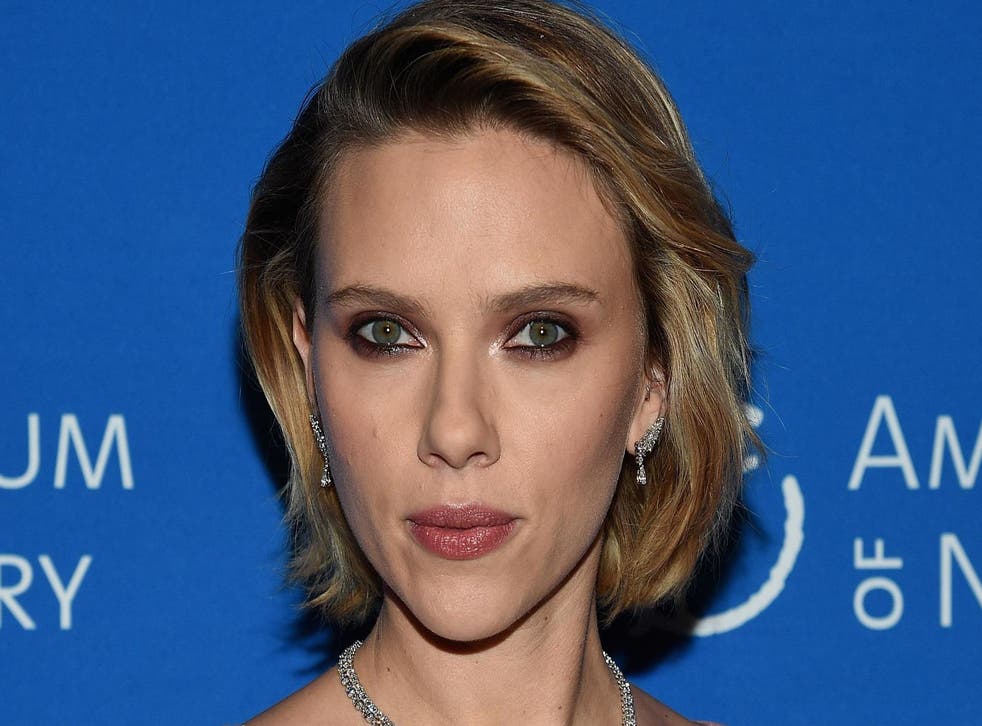 Scarlett Johansson criticises 'criminal' paparazzi and warns of 'Princess Diana' incident
'Many paparazzi have criminal pasts and will perform criminal acts to get their shot'
Scarlett Johansson has criticised the paparazzi after she was pursued by photographers following a recording of US talk show Jimmy Kimmel Live in Los Angeles, California.
The Avengers star issued a statement claiming that five cars with blacked-out windows drove through red lights and put "other drivers and pedestrians at risk" in order to "stalk" her and get to where she was staying with her five-year-old daughter.
Johansson described the paparazzi as "lawless" before warning that it's "a waiting game before another person gets seriously injured or killed, like Princess Diana".
Diana, Princess of Wales, was killed along with Dodi Fayed and chauffeur Henri Paul when their Mercedes crashed in the Pont de l'Alma tunnel in Paris on 31 August 1997.
They were being pursued by paparazzi at the time.
All 32 Avengers: Endgame character posters

Show all 32
Johansson's statement reads: "The paparazzi consistently go to increasingly dangerous lengths to stalk and harass the people they are photographing.
"Even after Princess Diana's tragic death, the laws were never changed to protect targets from the lawless paparazzi.
"Many paparazzi have criminal pasts and will perform criminal acts to get their shot."
The 34-year-old actor went on to argue that paparazzi should be legally recognised for the "criminal stalkers they are", revealing that she visited a local police station to "seek guidance" following the incident.
"I would encourage others in a similar situation to go to the police," Johansson added.
"Women across the US are stalked, harassed and frightened and a universal law to address stalking must be at the forefront of law enforcement conversations."
Join our new commenting forum
Join thought-provoking conversations, follow other Independent readers and see their replies