Blogger mocked for staged Instagram post reveals she's received death threats
'Please remember at the centre of of every viral storm is a human being'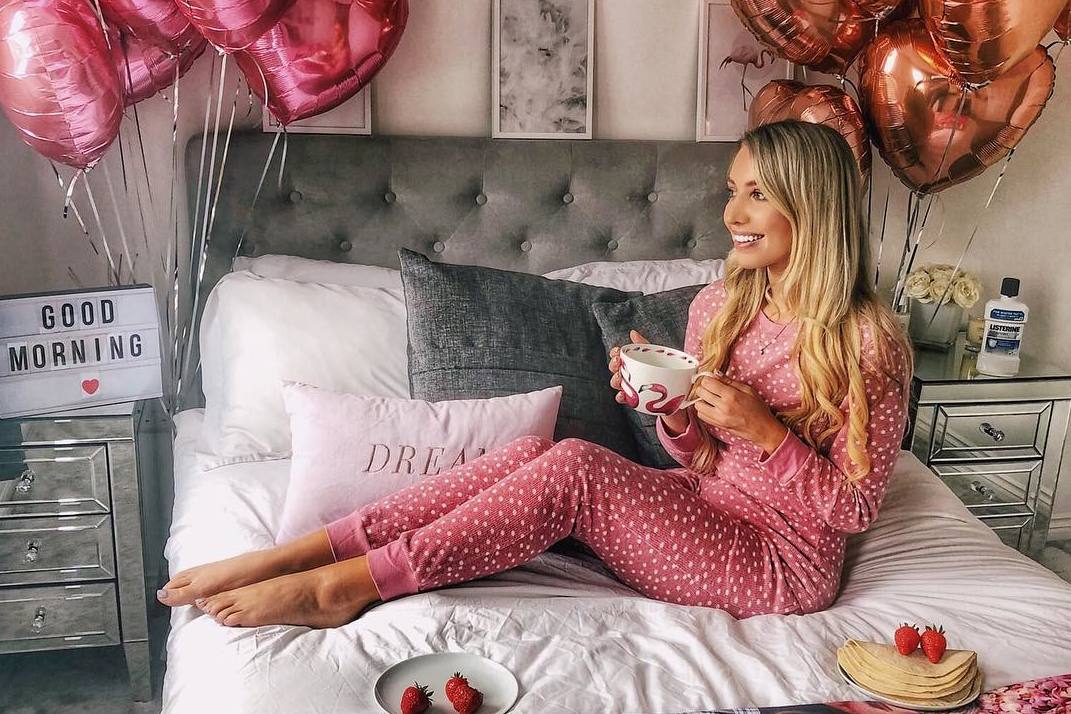 A London-based blogger has revealed that she received death threats after a tweet mocking one of her Instagram posts went viral.
Scarlett Dixon, 24, posted a picture on Instagram of herself sitting in bed drinking a cup of tea.
The blogger, who has 45,600 followers on the photo- and video-sharing social network under her blog name, Scarlett London, added that the picture was a sponsored post in collaboration with Listerine.
Although posed pictures featuring branded items are commonplace on Instagram, when someone shared a screengrab of the image on Twitter, it swiftly went viral.
A man named Nathan, from Cardiff, Wales, tweeted the picture of Scarlett's post, using it to argue that "Instagram is a ridiculous lie factory made to make us all feel inadequate."
And as his tweet was shared over and over again, Dixon came under increasing scrutiny and mocking for her post.
One person pointed out that what was intended to look like pancakes in fact appeared to be a plate of tortilla wraps folded in half.
Others mocked the blanket which appeared to feature an image of Dixon, the fact that there wasn't any drink visible in her mug and the placement of Listerine on her bedside table.
Some people came to Dixon's defence though.
The blogger originally responded to the viral tweet by pointing out that it's normal for pictures to be staged for Instagram, however as the storm surrounding the post continued to build, she spoke out in more detail, revealing on Instagram that she's received death threats.
"Each time I refresh my page, hundreds of new nasty messages pour onto my Instagram, Twitter and YouTube, some of which have contained malicious death threats," she wrote. "There are now hundreds of thousands of tweets circling the internet, shaming me."
Dixon explained that she only does paid partnerships with brands she uses and would buy herself, and she never intended her Instagram to be "an 'idealistic' version of life that young girls should aspire to."
"I personally don't think my content is harmful to young girls but I do agree Instagram can present a false expectation for people to live up to," she continued. "And I am wholeheartedly sorry if I've ever made anyone feel inadequate through my content."
Dixon added that she has experienced bullying in the past and would be "okay after this hideous experience."
"Please remember at the centre of of every viral storm is a human being."
Join our commenting forum
Join thought-provoking conversations, follow other Independent readers and see their replies