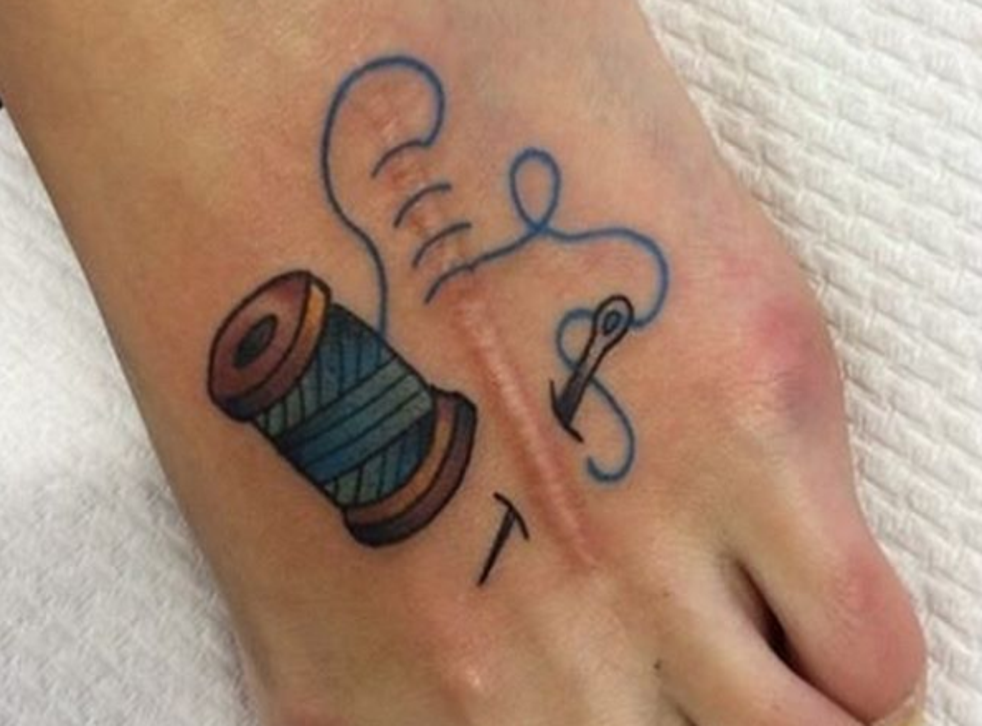 Photos showing how scars are turned into beautiful tattoos
A stomach scar becomes the stem of a rose
Rachel Hosie
Tuesday 09 May 2017 12:47 Comments
Whilst a scar can be a reminder of a painful experience, it can also be a sign of strength and survival.
If you have a scar somewhere on your body, you might choose to keep it covered up and hidden from the public eye.
Or you could take another approach and transform it into a tattoo, as many people now do.
Whether it's to hide the scar or celebrate it, tattoos can turn marks on your body into elaborate and clever works of art.
Some people tattoo over their scars so they're no longer visible. For example, a scar down the centre of your stomach could be turned into the stem of a rose.
Others get creative and incorporate their scars into their tattoos.
But they all have the potential to inspire anyone ashamed of a scar.
Register for free to continue reading
Registration is a free and easy way to support our truly independent journalism
By registering, you will also enjoy limited access to Premium articles, exclusive newsletters, commenting, and virtual events with our leading journalists
Already have an account? sign in
Join our new commenting forum
Join thought-provoking conversations, follow other Independent readers and see their replies