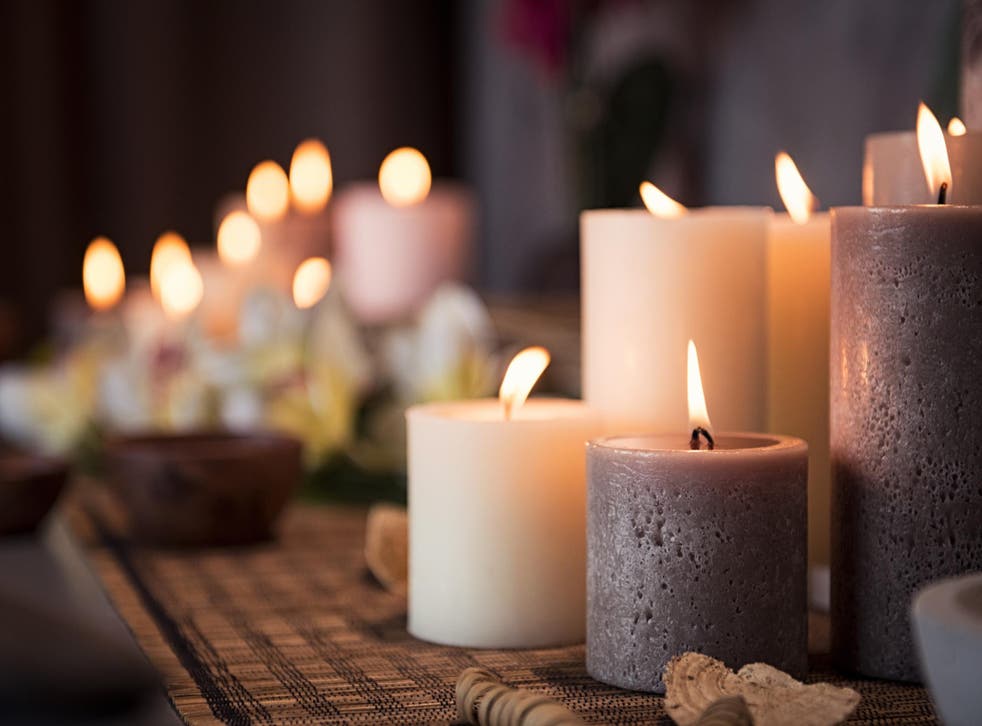 How scented candles could be harming the environment and your health
The popular products have come under fire in the government's Clean Air Strategy
Natasha Wynarczyk
Thursday 17 January 2019 16:15 Comments
They are an essential part of any #selfcare routine, but experts say your love of scented candles could be harming the environment and causing you to breathe in dangerous toxins.
The UK is one of the world's biggest scented candle markets, with Brits spending a massive £90million on them every year.
However, the relaxation tools have been identified as a problem by the government's latest Clean Air Strategy report, which came out earlier this week.
Scented candles, along with household cleaning products (recently popularised by Instagram sensation Mrs Hinch), woodburning stoves and bonfires, are all being targeted in the report, which aims to reduce the estimated 36,000 deaths caused by toxic air every year.
Environment Secretary Michael Gove has said that candle manufacturers will be told to reduce emissions from scented candles.
They will also be asked to introduce a labelling scheme to warn consumers about the harmful effects of the worst offending products.
It's thought 81 per cent of people in the UK regularly use air care products such as candles and reed diffusers to scent their homes.
However, most scented candles are made from paraffin wax – and previous studies have found these can release cancer-causing chemicals that can also be harmful in people with respiratory conditions such as asthma.
Some candle brands also use a wick where the cotton is wrapped around another material such as metal, producing a toxic soot, which may also lead to lung problems.
If you can't face giving up your favourite candles, experts suggest reading the labels.
Natural wax candles that use soy are the cleanest, producing an estimated tenth of the soot normally created by a paraffin candle.
And you should go for a candle that has a short wick, ideally made of cotton and missing a core to avoid producing large amounts of soot and pollution.
You should also limit your burning time to reduce the amount of chemicals sent into the air by the candles, experts add.
Register for free to continue reading
Registration is a free and easy way to support our truly independent journalism
By registering, you will also enjoy limited access to Premium articles, exclusive newsletters, commenting, and virtual events with our leading journalists
Already have an account? sign in
Join our new commenting forum
Join thought-provoking conversations, follow other Independent readers and see their replies