LIFESTYLE FEATURES
Sea shanties: What are they and why are they taking over TikTok?
Once sung by salty sea dogs while labouring at sea, the 18th century folk songs have become the latest craze on social media. Emily Cope asks why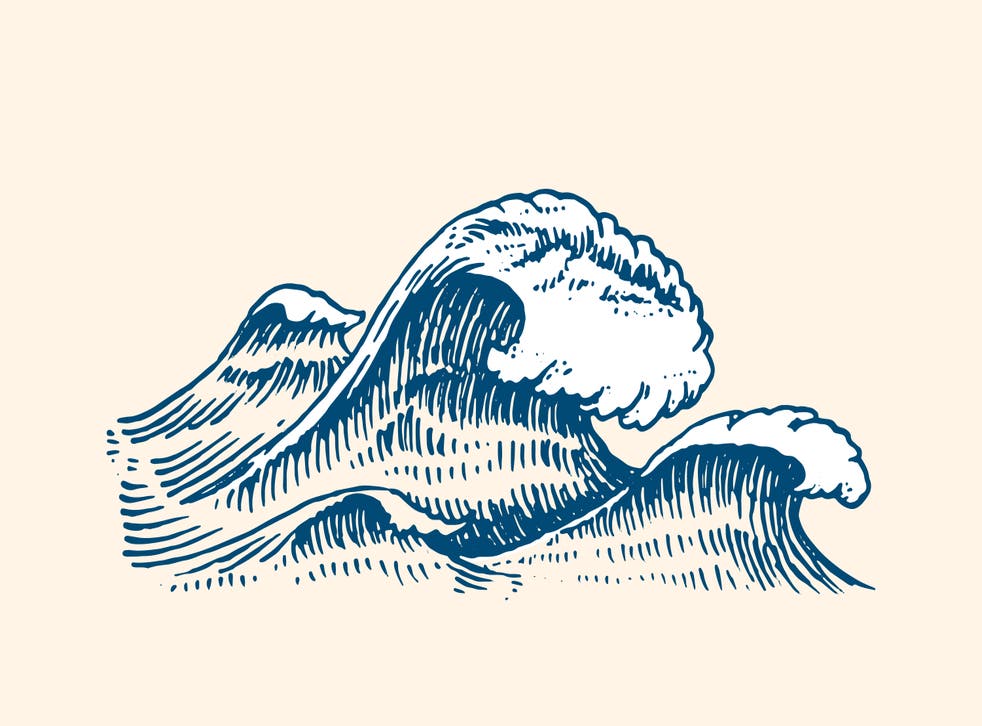 Ahoy! It might be a sign that the third lockdown has finally gone to our heads, but sea shanties have become a thing on TikTok (and everywhere else for that matter, including BBC Radio 4).
The songs are a type of collective folk music that was typically performed by merchant sailors, fishermen or whalers during the 18th and 19th century to keep spirits high during heavy manual labour.
These sea shanties – which had fallen out of popular culture for hundreds of years – are now the latest fad on video-sharing app TikTok, with millions of users watching videos tagged #seashanty or #ShantyTok.
On Tuesday Google Trends tweeted that "sea shanties" has been searched more than any other time in the platform's history.
With the number of #seashanty views climbing by the hour, we soon expect to see sea shanty Zoom singalongs and lyric t-shirts. But how did the humble old sea shanty take the world by storm?
Where did it start?
According to online history magazine Historic UK, historically sailing crews would use shanties to help them while working. 
Singing together to the same rhythm would help crews stay synchronised for tasks like hoisting sails and pulling in fishing lines, when everyone needed to be pushing or pulling at the same time (perhaps an apt metaphor for 2021).
In modern shanty legend, we have Scottish folk musician and postman Nathan Evans, 26, to thank.
In July 2020, Evans posted a video of himself singing sea shanty "Leave her Johnny" after a request from one of his followers.
The cover quickly gained thousands of views and so the singer, from Glasgow, followed it a few months later with "The Wellerman" - a 19th century New Zealand sea shanty about waiting for supplies of tea, sugar and rum sent by the Australian whaling company, Weller Brothers.
The video, which was posted on 27 December, exploded on social media, gaining a total of 4.4 million views and was shared by thousands.
The song includes lyrics such as "there once was a ship that put to sea, the name of the ship was Billy of Tea", as well as a "when the tonguin' is done, we'll take our leave and go", which caused a stir on social media before Evans clarified it refers to the cutting up a whale's tongue.
Speaking to BBC Radio 4 on Thursday, Evans said: "I never expected the songs to be such a hit, but I think they're so popular because they get everyone involved.
"You don't necessarily have to be good at singing, it's just a beat and some simple lyrics. Everyone can join in."
What happened next?
Since then the genre has become the fad of the moment on TikTok, where musical videos tagged #seashanty have more then 77 million views.
Perhaps, after years of pirates becoming trendy (Chanel even sells pirate boots and Speak Like a Pirate Day is an internationally-observed holiday) a popular love of sea shanties was only to be expected.
Many of Evans' covers have also become the subject of 'duets', a tool on the app that allows people to play their own harmonies and melodies on top of another.
Across the globe, artists have added their own tweaks including a baritone harmony and double bass - one user turned "The Wellerman" into an electronic dance remix, there's also a orchestral version and even Kermit the Frog has gotten involved.
Most recently Evans posted a video of himself singing "Drunken Sailor" which has been viewed 415,000 times in six days.
After becoming responsible for the new craze, Evans told The Telegraph: "It's amazing, I don't really think there's any other platform other than TikTok where you would have found [such a wide audience].
"On my [postman] duty, I've already been noticed three or four times, it's a bit weird. I was giving a woman a parcel and she stopped and stared at me and said 'I've seen you!' and I was like, 'how have you seen me? That's impossible'", added Evans.
At first many people seemed bewildered and confused by the shanty popularity, but it doesn't take long for such emotions to give way to total acceptance. The perfect medium for our ages.
Register for free to continue reading
Registration is a free and easy way to support our truly independent journalism
By registering, you will also enjoy limited access to Premium articles, exclusive newsletters, commenting, and virtual events with our leading journalists
Already have an account? sign in
Register for free to continue reading
Registration is a free and easy way to support our truly independent journalism
By registering, you will also enjoy limited access to Premium articles, exclusive newsletters, commenting, and virtual events with our leading journalists
Already have an account? sign in
Join our new commenting forum
Join thought-provoking conversations, follow other Independent readers and see their replies