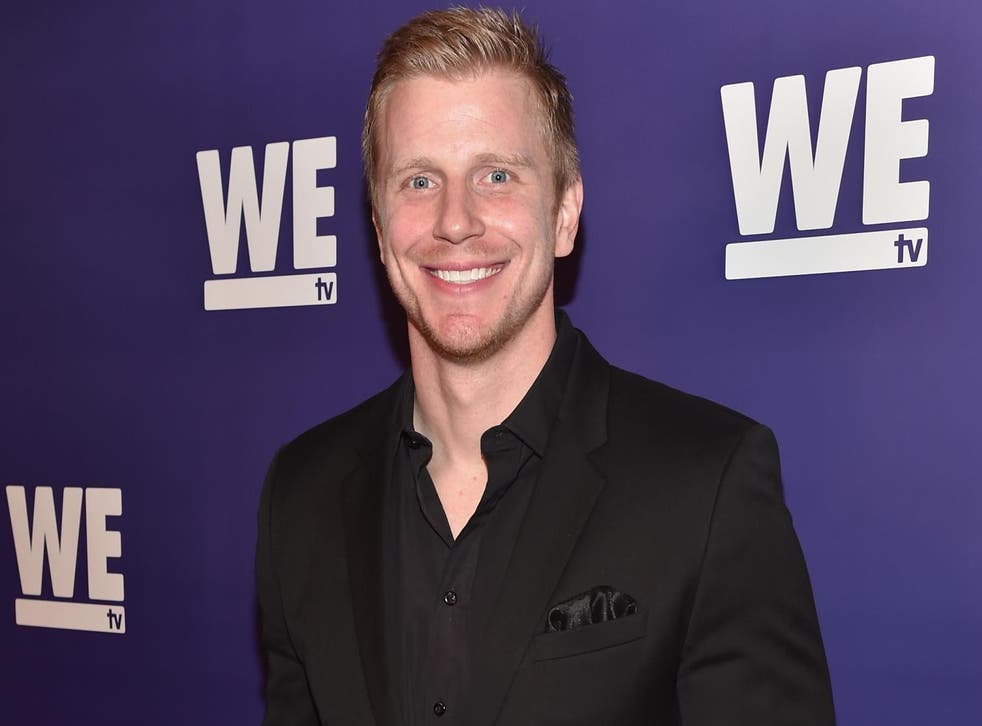 Former Bachelor Sean Lowe criticised for implying he is poor
Former reality star has an estimated net worth of $500,000 (£386,832)
Chelsea Ritschel
New York
Wednesday 20 November 2019 19:21 Comments
Former Bachelor star Sean Lowe has sparked backlash after jokingly implying that he is poor.
Lowe made the joke on Twitter, following the news that Kylie Jenner sold her beauty line Kylie Cosmetics for $600m.
"Kylie Jenner sold half of her company for $600m today and I'm over here checking my account before getting in the Chick-fil-A drive-thru," Lowe wrote.
Lowe made his reality TV debut on season eight of The Bachelorette before becoming the season 17 Bachelor. He has since appeared on Dancing with the Stars and Celebrity Wife Swap and has an estimated net worth of $500,000.
In response to the reality star's joke, social media personality Claudia Oshry, who runs the account @girlwithnojob, pointed out that Lowe has other sources of income as well.
She responded: "Don't you have a furniture company sold exclusively on WayFair? And a greeting card company? And 1.2m followers on Instagram?"
Lowe owns the furniture line Home with his wife Catherine Giudici, with prices ranging from $200 to more than $2,500 (£154, £1,934). He also frequently posts sponsored content on Instagram.
Lowe appeared to double-down on his joke in response to Oshry, writing: "Okay, so I don't really look at my bank account anymore. But I did have my debit card declined at a Taco Bell once."
The 36-year-old's comments prompted criticism from his followers, who mocked Lowe's attempt to be "relatable".
The best TV shows of 2019 (so far)

Show all 47
"Yeah highly doubt that bud, way to try and relate to the masses though," one person wrote.
Another said: "Some of us struggle to make a house payment? Or buy our kids Christmas gifts… Seriously! I don't find this funny at all. I'm actually kind of surprised this coming from you? All the ads as an influencer?"
Someone else sarcastically pointed out that chicken sandwiches do not cost $500,000.
Register for free to continue reading
Registration is a free and easy way to support our truly independent journalism
By registering, you will also enjoy limited access to Premium articles, exclusive newsletters, commenting, and virtual events with our leading journalists
Already have an account? sign in
Join our new commenting forum
Join thought-provoking conversations, follow other Independent readers and see their replies