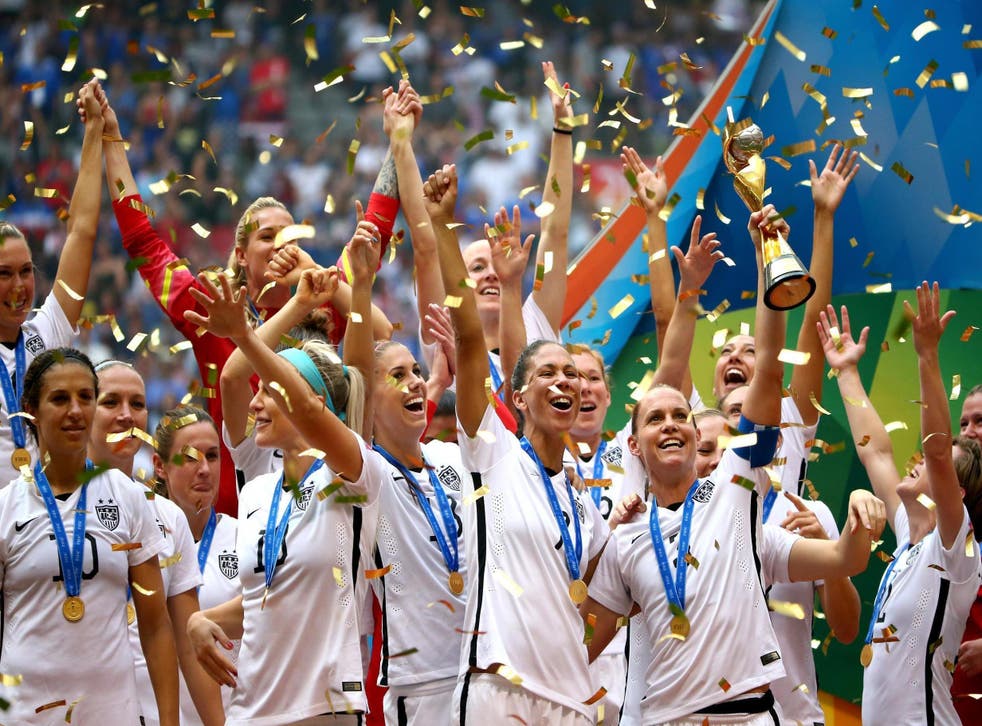 Procter and Gamble donates $529k to US women's soccer team to close gender pay gap
Company pledges $23,000 for each player
Procter and Gamble, a major sponsor of the US Women's National Soccer team, has backed the players in their fight for equal pay, with a public donation of $529,000 (£420,777).
On Sunday, their company Secret Deodorant announced in a full-page ad in The New York Times that it would be donating $23,000 for each of the 23 players on the World Cup winning team.
Imploring the US Soccer Federation to be on the right side of history, the ad reads: "After all the toasts, cheers, parades and awards subside, the issue remains. Inequality is about more than pay and players, it's about values.
"Let's take this moment of celebration to propel women's sports forward. We urge the US Soccer Federation to be a beacon of strength and end gender pay inequality once and for all, for all players."
Secret concluded the ad urging "fellow fans, friends, supporters, organisations and brands" to join in helping to close the gender pay cap.
The company is the first of the team's 12 or so sponsors to strongly and publicly support the women's national team's fight for equal pay following the team's World Cup triumph last week.
The support comes after 28 members of the USWNT sued the US Soccer Federation in March for gender discrimination on the basis that they are paid less than the men's team.
The lawsuit reads in part: "The USSF discriminates against Plaintiffs, and the class that they seek to represent, by paying them less than members of the MNT [Men's National Team] for substantially equal work and by denying them at least equal playing, training, and travel conditions; equal promotion of their games; equal support and development for their games; and other terms and conditions of employment equal to the MNT."
On social media, the company's donation and dedication to closing the gender pay gap has been met with support.
Support free-thinking journalism and attend Independent events
Women's national team player Allie Long said: "Powerful, Bold, Brave. It's companies like @SecretDeodorant and @LUNAbar who have not only spoken about equality but have given a solution towards the issue. So a massive THANK YOU, for not just saying you believe in equality but showing that you do."
Luna Bar promised each player who made the Women's World Cup roster a $31,000 bonus ahead of the tournament.
Join our new commenting forum
Join thought-provoking conversations, follow other Independent readers and see their replies