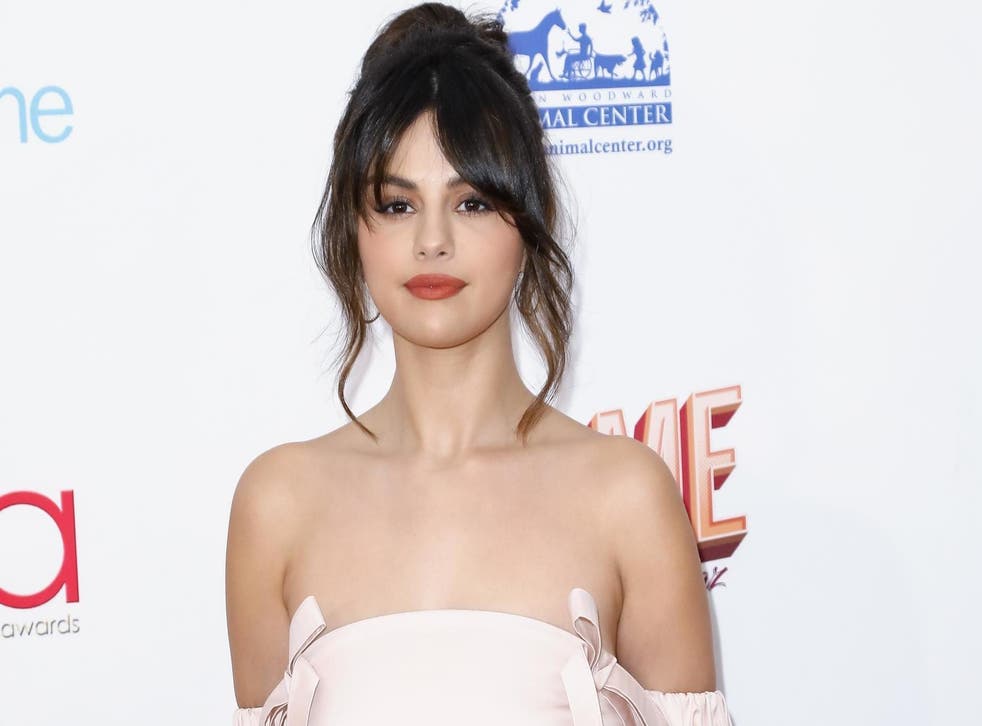 Selena Gomez thanks black activists and leaders who took over her Instagram for two weeks
Singer says 'this is just the beginning' 
Friday 19 June 2020 19:34 Comments
Selena Gomez has thanked the black leaders, authors and activists that have used her Instagram account as a platform to speak out against racism over the last two weeks.
Earlier this month, Gomez announced that she would be turning her Instagram account, where she has more than 180m followers, over to "black voices" following the death of George Floyd, and the protests that erupted as a result of his killing.
"After thinking about how best to use my social media, I decided that we all need to hear more from black voices," the singer wrote. "Over the next few days I will be highlighting influential leaders and giving them a chance to take over my Instagram so that they can speak directly to all of us."
Over the past two weeks, Gomez's account has featured 12 individuals, including Black Lives Matter co-creator Alicia Garza, professor and New York Times best-selling author Ibram X Kendi, civil rights activist Brittany Packnett Cunnigham, and author and former Georgia gubernatorial candidate Stacey Abrams.
On Thursday, after reclaiming her account, the 27-year-old took the opportunity to thank the individuals who participated and share her commitment to continuing to educate herself.
"I want to thank all of the amazing people that took the time to speak to us directly. I am blown away with your knowledge, eagerness to teach and commitment to ensuring black voices are not silenced," Gomez wrote. "Educating ourselves is the first step if we hope to make any progress in bringing an end to systemic racism. As much as one might want to believe things have gotten better we cannot deny any longer that they have not.
"We need to acknowledge that social, political and economic discrimination against black communities continues to exist. There is a deep pain that needs to be healed. Unless this is recognised history will continue to repeat itself over and over."
Gomez also acknowledged Juneteenth, the anniversary of the end of slavery in the US, and the importance of Black Lives Matter, before encouraging her followers to vote.
"Everyone needs to have their voices heard and we can do that by VOTING!" she continued, linking to an account where her followers could register and find other resources about voting.
The Lose You to Love Me singer concluded the post acknowledging her privilege at being able to use her platform to share these stories before expressing her commitment to "doing the work".
"It's not lost on me how fortunate I am to have this platform and appreciate you all for taking the time to watch, listen and take in the powerful messages and information we've been provided over the last two weeks by some of the most inspiring people I've come across in my life," she wrote. "This is just the beginning and we will continue to hear from other black voices and as well as other marginalised communities I am committed to doing the work and I hope you join me."
Register for free to continue reading
Registration is a free and easy way to support our truly independent journalism
By registering, you will also enjoy limited access to Premium articles, exclusive newsletters, commenting, and virtual events with our leading journalists
Already have an account? sign in
Join our new commenting forum
Join thought-provoking conversations, follow other Independent readers and see their replies