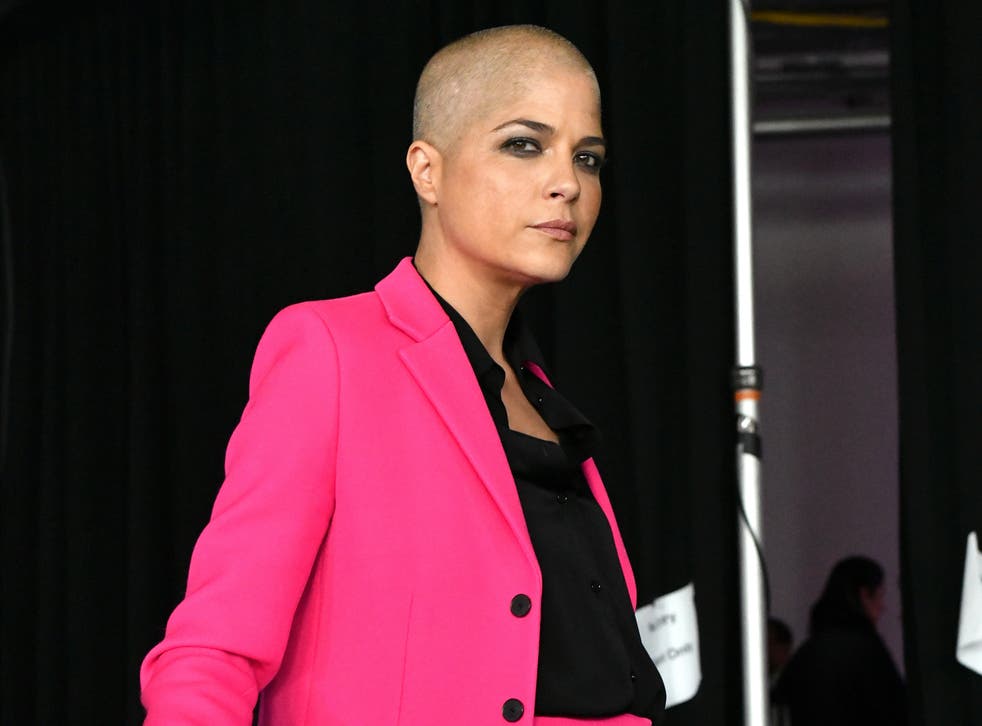 Selma Blair says she has made a 'deeper positive connection' with her body after MS diagnosis
Actress says: 'I don't mind if my muscles get caught at the intersection of a slow brain signal. I just want those words to come from lips covered in Chanel gloss'
Leer en Español
Selma Blair has opened up about feeling comfortable in and "fascinated" by her body after being diagnosed with multiple sclerosis.
The actress, who first revealed in 2018 that she was diagnosed with the disease affecting the central nervous system, spoke candidly about the impact it has had on her relationship with herself during an interview with Town & Country published Monday.
"I am aware my challenges affect other hopeful or isolated people – and a few of them may be joyful snobs like me", she said. "I'm very comfortable in my body, mostly because I am now making a deeper positive connection with it.
"I am fascinated by this body and this life. I am humbled and pleased to be any inspiration for people."
During the interview, which accompanied photos of Blair on the cover of the magazine with her cane, the Legally Blonde star also discussed the power of makeup and that her "gorgeous war paint" allows her to become a different person.
Reflecting on the opportunity to be made up by some of the most famous makeup artists throughout her acting career, Blair said that she felt "so transformed" by their makeup that "I really did become a different person".
"It was a superpower to me, and I mean this. Makeup is not trivial to me. If anything moves the needle for me in my life – even before my diagnosis or challenges – it is my gorgeous war paint", she said, adding: "I don't mind if my muscles get caught at the intersection of a slow brain signal. I just want those words to come from lips covered in Chanel gloss".
Blair, who has been outspoken about her journey with MS and the day-to-day ups and downs, also opened up about the moment she realised that something was wrong, while walking the runway during a New York Fashion Week show for Christian Siriano in February 2018.
According to the Cruel Intentions actress, she realised that she could no longer feel her leg during the show, but didn't know what to do in the moment as she was on the runway.
Blair previously marked the anniversary of the show and the night she realised something was wrong on Instagram, where she shared a photo of herself along with the caption: "Three years ago. My dearest two pals came to watch the Siriano show. I walked that day. In the show. Noticing for the first time, my leg was numb. When I first stepped out. I couldn't feel the ground or how to lift my left leg. 
"My brain was trying to compute. As I walked the runway, stunned. It hardly dampened my day though."
Join our new commenting forum
Join thought-provoking conversations, follow other Independent readers and see their replies