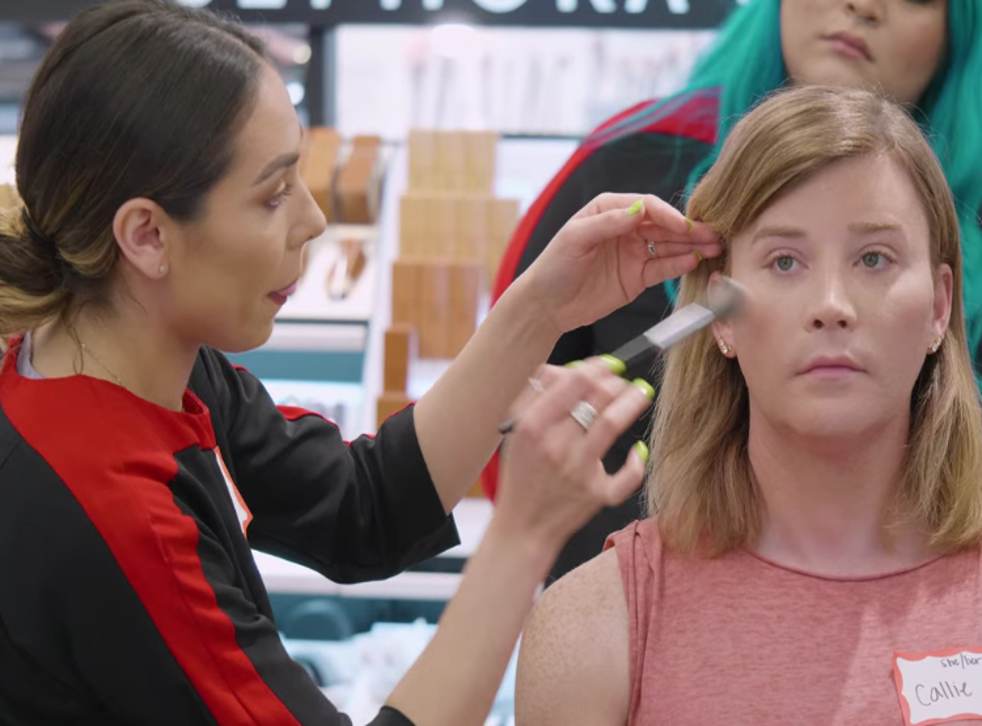 Sephora launches makeup classes for transgender community
The classes are part of Sephora's 'Classes for Confidence' program
Chelsea Ritschel
in New York
Tuesday 22 May 2018 21:26 Comments
Ahead of LGBT pride month in June, makeup megastore Sephora has announced a new initiative that caters to transgender customers.
"Bold Beauty for the Transgender Community" will launch in June and offer complimentary 90-minute classes for people transitioning as well as those who identify as transgender or non-binary.
Created in an effort to "expand its diversity and inclusion efforts," according to the press release, the new interactive workshops will help people in the transgender community achieve their beauty goals - whether it be the perfect lipstick shade or tips for covering facial hair.
With a focus on personalised skincare, application techniques for creating a smooth texture, colour-correction, and foundation fit, the classes, which will be taught by Sephora instructors, are designed to make participants "feel beautiful and confident."
And to ensure the foundation colour is a perfect match, instructors will use Sephora's Colour iQ system - a one-of-a-kind technology that scans skin and assigns a colour iQ number.
The classes are part of Sephora's "Classes for Confidence" program, which launched in 2016 and offers workshops geared toward "inspiring confidence and fearlessness in individuals facing major life transitions," according to the press release.
Classes for Confidence is just one part of Sephora's four-part social impact and sustainability initiative, Sephora Stands.
"Sephora Stands is dedicated to supporting diversity and inclusion in all of its social impact programming. We stand with all members of the LGBTQA community and are committed to providing these individuals with the tools they want to feel confident and beautiful every single day," said Corrie Conrad, head of social impact and sustainability for Sephora. "At Sephora, we believe beauty is yours to define, and ours to celebrate. We are honoured to be a beacon of support and a part of each beauty journey through our new class offering."
In addition to in-person classes, Sephora Stands' YouTube channel will release how-to videos led by transgender Sephora beauty advisors so people in the transgender community can benefit even if they are unable to visit a Sephora store.
How to make your breasts look bigger with makeup

Show all 7
The "Bold Beauty for the Transgender Community" classes will begin in June throughout the country and "all friends, families and allies are welcome to join."
Register for free to continue reading
Registration is a free and easy way to support our truly independent journalism
By registering, you will also enjoy limited access to Premium articles, exclusive newsletters, commenting, and virtual events with our leading journalists
Already have an account? sign in
Join our new commenting forum
Join thought-provoking conversations, follow other Independent readers and see their replies